Schools Install Laundromats to Reduce Bullying, Improve Attendance
With the help of local and national organizations, schools are getting laundromats on campus to combat truancy and bullying.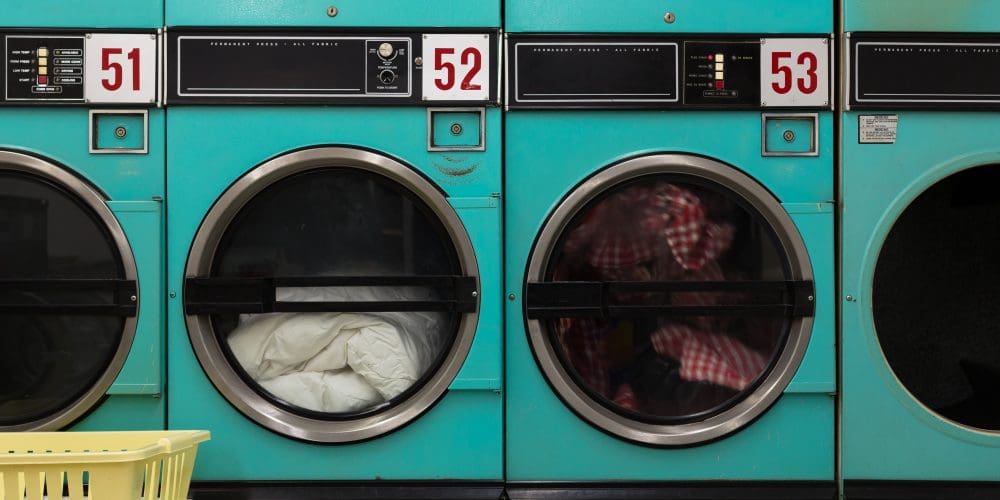 Schools across the country have taken initiative to try and reduce student absenteeism and bullying by putting laundromats on school grounds.
At Westside High School in Newark, N.J., Principal Akbar Cook says a lack of clean clothes contributed to 85 percent of students at his school being absent three to five days a month, reports CBS.
"They were being bullied and it wasn't just in the building, it was on Snapchat," Cook reports. "So you go home and you couldn't even escape it if you were on social media."
The solution for many students to avoid the bullying is to skip school altogether.
Cook has been working with laborers for the past two years to build a laundromat on school grounds. Laundry detergent and other essentials have been donated by the Newark community.
The approach is supported by research. Seventy-four percent of low-income families reported skipping washing dishes or clothes in order to make up for the shortage of household goods, according to a report from the non-profit organization Feeding America.
Many families partake in coping mechanisms like stretching, borrowing or substituting to compensate for the lack of essentials, such as toilet paper or laundry detergent. A family may say, "We can do laundry once a month," forcing students to wear dirty clothes until that month's laundry day.
The company Whirlpool has teamed up with the education organization Teach for America to help with the cause. Their program "Care Counts" installs washers and dryers in schools for students who don't have access at home.
The program began with the former principal of Gibson Elementary School in St. Louis, Melody Gunn, reports US News.
Gunn noticed that despite their efforts to help low-income families, like reducing the price of school lunches, attendance rates were still dropping. She investigated and discovered the need for accessible laundry.
Gunn went to Whirlpool with this problem, which donated new washers and dryers to Gibson Elementary. The school saw immediate results.
Care Counts has now helped 10 districts and 58 schools, washing an average of 50 loads of laundry per participant.
Attendance rates for high-risk students increased from 82 to 91 percent during the 2016-2017 school year.
Not only has their attendance improved, but performance as well. Whirlpool surveyed teachers who reported 89 percent of students had increased class participation. You can watch the full story here.
As for West Side High School, officials are eager to see how the laundromats at school improve attendance in the upcoming school year.