Integrated Campus Lockdown Solutions for a Safer Future
An IT consultant shares how she worked with a K-12 school to develop an integrated technology strategy plan.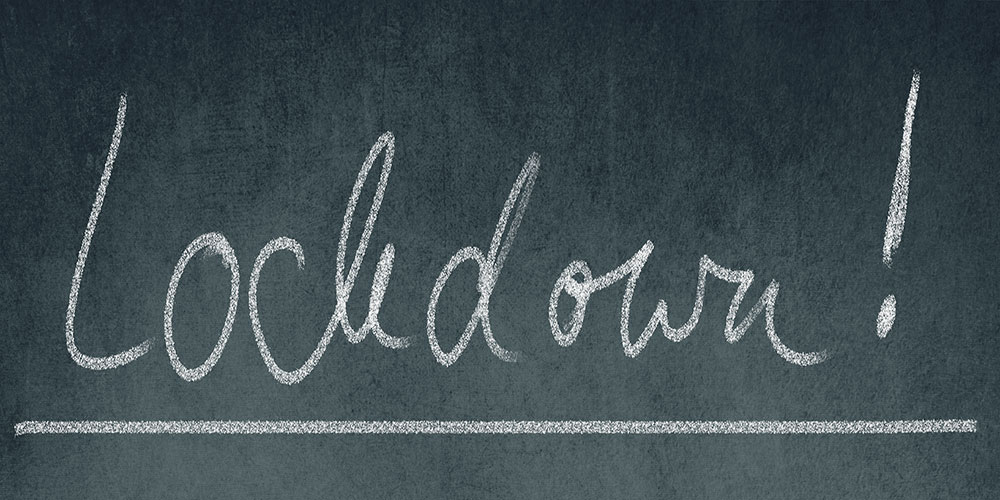 Lockdowns on campus are a reality that we must address. But it's not just about reacting; it's about being prepared and proactive. In today's world, having a solid technology strategy plan is vital to ensure the safety of our students, faculty, and staff. By leveraging cutting-edge technologies and innovative solutions, we can create a secure campus environment that fosters learning and growth.
Campus lockdown solutions are increasing in demand and understanding the client's needs and overall security posture is more important than ever. QPC Security has been the full-service information technology engineering and architecture partner to a preschool through K12 school since 2008, supporting all their technology infrastructure, including the phone system.
Prior to 2017, the school was using an extremely old phone system that was no longer supported by the vendor nor could changes be made to meet their current needs. The school also needed to improve on other technology-related items including a school lockdown solution, updated bell system, better integration with surveillance systems, and improved physical access control. While the school could have taken the approach of getting individual bids from separate providers to deliver on these items, the approach they took was to leverage their relationship with their security provider to gain access to vCIO and vCISO (virtual corporate information security officer) services to develop an overall technology strategy plan.
Traditionally, internal IT does not have the time nor skillset to take on the roles of vendor manager, master integrator, and security solutions architect. The school knew the only way they could afford a high quality, high functionality, and low TCO (total cost of ownership) solution that they could manage in-house was to have an overall solution that was architected and engineered by someone who understood their organizational needs and had the expertise to design a fully integrated solution.
Doing the Research
After the initial project discovery discussions, QPC Security proceeded with our typical approach of fully researching the solutions available. We do not take a "one size fits all" approach and believe in investing the upfront time needed to ensure that we are developing the right fit solution for each organization and scenario.
QPC used industry contacts as well as its own knowledge of technologies to identify limitations and problems associated with various technologies related to the available security solutions designed for use in schools. Many of them failed in their paradigm, cost, security, features, or support. Ultimately it was determined that there was not a single solution available on the market that could meet the needs. QPC decided to invent the solution.
Resource Awareness
It was important to keep the school's support model and budget constraints in mind when coming up with their customized solution. QPC has previously designed systems that the school could manage as much as possible with its internal IT team in a truly co-managed IT scenario. The school's IT team was taught how to do data cabling, including fiber optic installation and termination, so that they could do all of their own installations using their internal staff. QPC cross-trained internal IT to properly mount devices and to program them according to a quality control checklist.
This methodology has worked exceptionally well, enabling the school to use its budget for the things that internal IT cannot do. In many cases, schools are able to get grant funding for additional products as part of a project, but that does not include annual fees for subscription licensing. Considering the impact of any solution on the structural cost of doing business is exceptionally important.
Establish Functionality Requirements
Once the research was complete and the security needs of the school were understood, the next step was to develop a list of functionality requirements that could be vetted against existing technologies. It should be noted that typically only a CTO or highly technical CISO will have the skillset to bridge the gap between holistic business requirements and what technical requirements must be satisfied to deliver those business requirements. The mistake that most organizations make is asking a vendor for a bid (RFQ/RFP) in which they are being asked to engineer the solution for free. That process will never result in a solution that is best for the organization.
The proposed fully integrated solution for the school included the following components and attributes:
Sustainable total cost of ownership with very low, nominal annual subscription fees for a minimum of components
Majority of ongoing maintenance able to be performed by internal IT
Excellent escalation support by both the key consulting partner (QPC) and the manufacturer
Ability to scale, flex, and grow with the needs of the primary campus and remote campuses as needed
Multicast paging support which is an essential function of campus-wide, or multi-campus paging
PBX phone system with desk phones, Android, iPhone, iPad mobile apps, web apps, advanced interoperability functions, and advanced E911 support which is required for locations with more than 10,000 sqft
Secure mobility functionality for school security personnel on campus and off campus without the expense of cloud subscriptions
Clean and clear onboarding/offboarding procedures which can be conducted by internal IT to manage personnel changes with role-based access control
Enterprise PBX functionality including complex call queues, IVRs, call routing, and the overall ability to meet the needs of any complex entity
Door controllers with access pads, relays, panic buttons, convenient key fobs, and access cards, all of which meet the highest modern security standards instead of technology that can be hacked using $30 of equipment
Door controller system that did not have a single point of failure or dependent on deprecated software on a single PC. No organization should be using any door controller system that is dependent on software that resides on a PC.
Video door stations to meet the needs of push-button call access requests for secure interactions between school personnel and visitors with bi-directional audio and the ability to provide entry on-campus and off-campus but only actionable by authorized security personnel
Surveillance cameras

Long life cycle
Stable firmware with easy-to-complete firmware updates
Supports high security protocols and access while allowing the disablement of all insecure and unused protocols (Very few surveillance solutions are adequately secure because they do not meet this criteria.)
Supports video storage failover and resiliency with full 2MP or above resolution

It should be noted that nearly all cloud-hosted storage systems fail in this regard because there is a practical upper limit regarding how much video stream any internet connection has simultaneous throughput capacity to handle. This is why most cloud-hosted video management systems restrict the video quality of the cameras to 1080p or less.

Supports flexible automation and rules that can be tailored by school security personnel to meet the needs of a particular scene that is being monitored
Ability to trigger automation rules based upon scene changes or correlated device events
Capabilities for license plate reading at campus entrance points

Enterprise-grade video management system instead of limited and insecure NVRs

Full organizational control over stored video security, access control, retention, video quality, and action rules

IP speakers for cross-functionality with other components
Network layer security appliance to provide NIST, CIS, cybersecurity insurance micro-segmentation capabilities to ensure that the components will not be hacked or hijacked
Phone numbers and phone services which reduced the organization's phone bill by 85% while dramatically increasing functionality
All network-attached devices, whether they be the VMS, speakers, cameras, phone system, door controllers, or any other component, must meet the highest security standards. Components must use industry-standard protocols and ports and function like secure, correctly designed network devices — not insecure IoT devices that were engineered without adequate security in mind.
Obtaining Vendor Bids
In working with the school to obtain bids for replacement phone systems, a bid was obtained from the school's sister organization's phone system provider. Other vendor bids came in at $48,000 and $60,000. It was immediately identified that there were integration, support, and cost problems with all the presented bids. Ultimately, we determined that there was no viable way to get the outcomes the school was looking for unless we built the overall system.
In comparison, the other PBX solution providers were not able to offer a system that was fully integrated including:
Ability to in-house manage the majority of the solution while still having escalation support as needed keeping TCO low
School lockdown solution that is controllable from the VMS, the PBX, or from panic buttons with fully customizable pre-recorded messages as well as the ability for live messages
School security officers are able to monitor the campus in real-time and control the school lockdown solution from anywhere, anytime, using their authorized devices
Customized zones for messages for upper school, lower school, elementary, or the entire campus
Ability to have the message (live or recorded) play on all IP desk phones and IP speakers
School lockdown overrides normal door function until cleared by school security officers
No limitations on the number of extensions or desk phones that can participate in the system
Significantly reduced monthly voice call costs from $700/month to $100/month
Text messaging interaction to be able to send text messages to offsite personnel or parents
E911 compliant functionality
Security Solutions
For security, the school's security officer or anyone with privileged access into the VMS can click a button and initiate a school lockdown procedure. Doors can now lock causing ingress restriction, and the playing of a prerecorded message. The security officer can then press a microphone icon in the app and issue any live message through all IP desk phones and IP speakers across the campus. The unlock or "all clear" can also be initiated from the VMS mobile app. All the same functions can be performed from the phone system app using special codes thereby providing diverse and redundant functionality.
End Cost Analysis
From a cost perspective, the custom-designed phone system had an all-in implementation cost of $25,000 which included labor, handsets, documentation, and training. Ongoing and upkeep costs of the system are less than $3,000 per year and are inclusive of backups, licensing, monitoring, voice call phone services, and proactive external management.
As a result of the overall savings, the school had funds left over to implement an IP speaker solution as well as a door control solution. The IP speaker solution is highly supportable over time as every component is supplied by best-in-class hardware and software manufacturers who provide software and firmware updates and warranty contracts for the hardware as appropriate. The overall functionality and fit of these systems into the school's comprehensive security plan is a direct result of intentional planning, careful research, and successful implementation of the solution.
By utilizing the relationship the school had with us as their security provider, they were able to fulfill their security functionality requirements under budget and use the remaining budget to enhance their customized solution even further.
---
Felicia King is president of QPC Security, a full-service IT consulting and managed services company specializing in information security risk management, and a member of The ASCII Group since 2021.
If you appreciated this article and want to receive more valuable industry content like this, click here to sign up for our FREE digital newsletters!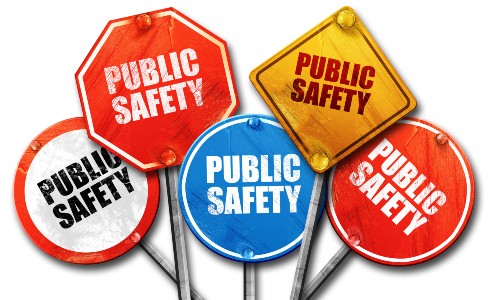 Leading in Turbulent Times: Effective Campus Public Safety Leadership for the 21st Century
This new webcast will discuss how campus public safety leaders can effectively incorporate Clery Act, Title IX, customer service, "helicopter" parents, emergency notification, town-gown relationships, brand management, Greek Life, student recruitment, faculty, and more into their roles and develop the necessary skills to successfully lead their departments. Register today to attend this free webcast!