Horace Mann Middle School SSO Charged After Punching Student
The security officer is facing child abuse charges following the incident, which was caught on cell phone video.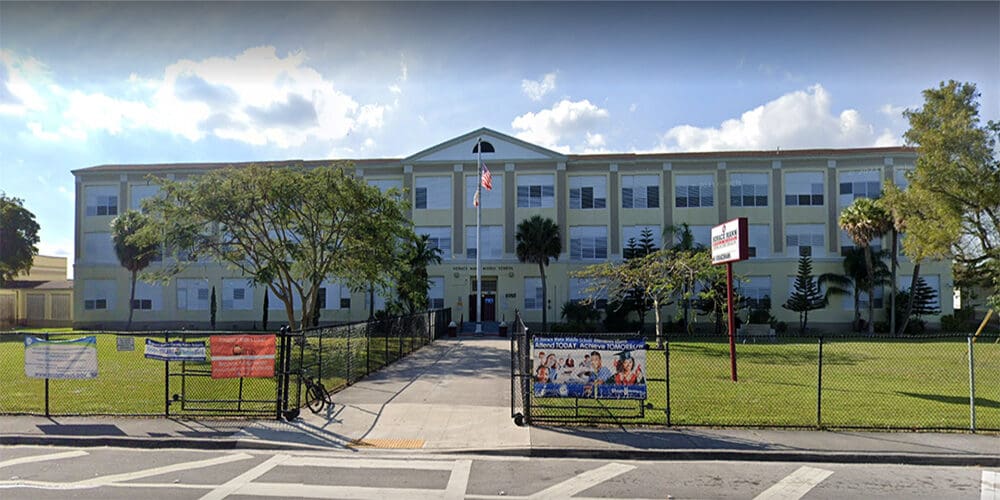 EL PORTAL, Fla. – A part-time school security officer (SSO) at Horace Mann Middle School is facing charges after he was caught on video striking a student.
Antwan Ruffin, 40, has been charged with child abuse without great bodily harm and battery after cell phone footage from Aug. 25 captured him punching a seventh-grader, reports NBC Miami.
According to the arrest report, Ruffin "wilfully and intentionally punched (the victim) on the right upper chest area" after the victim refused to go to class after the bell rang.
"Try me. Let me tell you something. This hallway, I run," Ruffin said in the video before pushing the student. "When that bell ring, you in my hallway."
After the boy responded inaudibly, Ruffin continued to shout.
"Do what you're going to do. Bring his [expletive]. Bring them all. Bring them all," Ruffin yelled. "I ain't scared of none of them. Bring them all."
The boy then waved his hand in front of his face, as if suggesting he could smell Ruffin's breath. Ruffin responded by punching him in the chest. The student subsequently told him he was going to the office.
"Go," Ruffin replied. "I'll walk you to the office."
Ruffin was arrested by Miami-Dade Schools Police the following day but was released after posting bond.
"It's concerning. I'm not going to lie. It's very concerning," a parent told WSVN. "You send your kids to school, and you think they are going to be safe at school. You're not thinking an adult is going to put his hands on your child."​
A Miami-Dade County Public Schools spokesperson released a statement following the arrest, reading, in part, "Miami-Dade County Public Schools is deeply troubled and saddened by the actions of this individual, as they are not representative of our caring and supportive workforce."
The statement also said the district will be "taking all necessary disciplinary actions against this individual, up to and including dismissal."
One response to "Horace Mann Middle School SSO Charged After Punching Student"