Security Officer Accused of Child Abuse Says He Wasn't Properly Trained
The Highlands Middle School security officer told police he did not receive enough training on how to handle non-compliant students.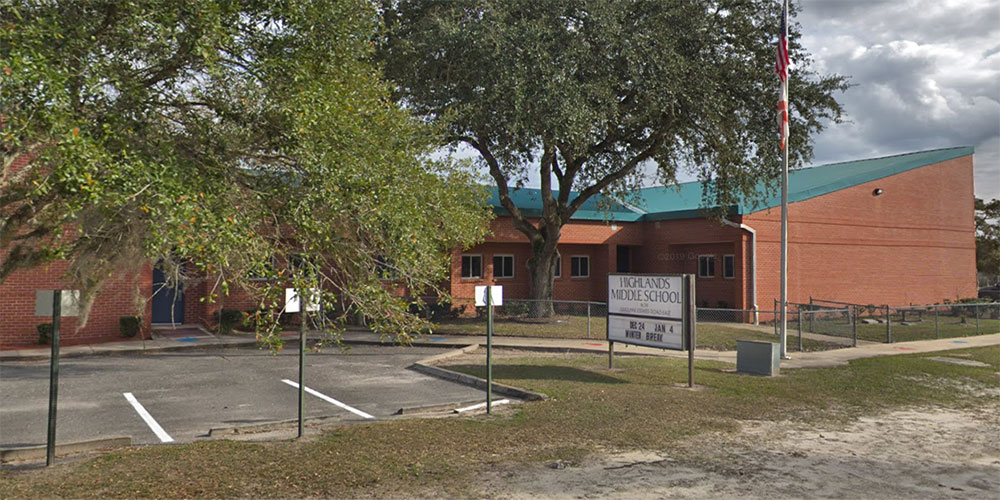 A security officer at Highlands Middle School in Jacksonville, Fla., who has been charged with abusing a student, said he did not receive enough training on how to handle the situation.
According to an arrest report, on Feb. 11, 32-year-old Gregory Holmes was called to assist with a student who was cursing at a security officer after she told the student to return to class, reports News 4 JAX.
When Holmes arrived, Dean Donald Taft said he told him to block the doorway to keep the student from entering the cafeteria. Taft said the student then "defiantly walked toward the exit" and "locked up" with Holmes. A struggle ensued between the two and Holmes used a leg sweep to force the student to the ground. When Holmes was on top of the student, the student swung at Holmes, hitting him in the face.
According to a witness, Holmes punched him back, but Holmes said he did not have a closed fist when he struck the student. Both Holmes and the student had scratches on their face.
Holmes went to the Duval County Public Schools administrative building on Thursday to receive notice of his employment status and was taken into custody by the Duval County School Police Department.
Holmes has been charged with aggravated abuse and neglect of a child. He was ordered to have no contact with the student and is being held on a $25,003 bond. Both Holmes and the student said they do not want to press criminal charges.
During an interview with a police officer, Holmes said he "had not received enough training to know how to handle a situation where he is confronted with a student who does not comply with instructions." According to the school district's policy, civilian personnel are not allowed to use physical force on students.
Holmes has worked for the school district for less than a year. He was originally hired in April, resigned for personal reasons in August, and was rehired in October.
Janice Madden, who has two grandchildren in the sixth grade at the school, said Holmes has a reputation for being overly aggressive.
"The kids are going, 'He does that to everybody,'" Madden told News 4 Jax. "Looks to me like you need to get a whole new system in the school because somebody is dropping the ball. And kids are getting hurt."
Holmes, who is still employed by the school district but has been reassigned to disciplinary surplus status, is scheduled to appear back in court on March 5.