Police: Gun Scare at Daytona Beach High School 'Cruel Prank'
Two groups of students at Mainland High School appeared to "collaborate with each other to create a panic," according to police.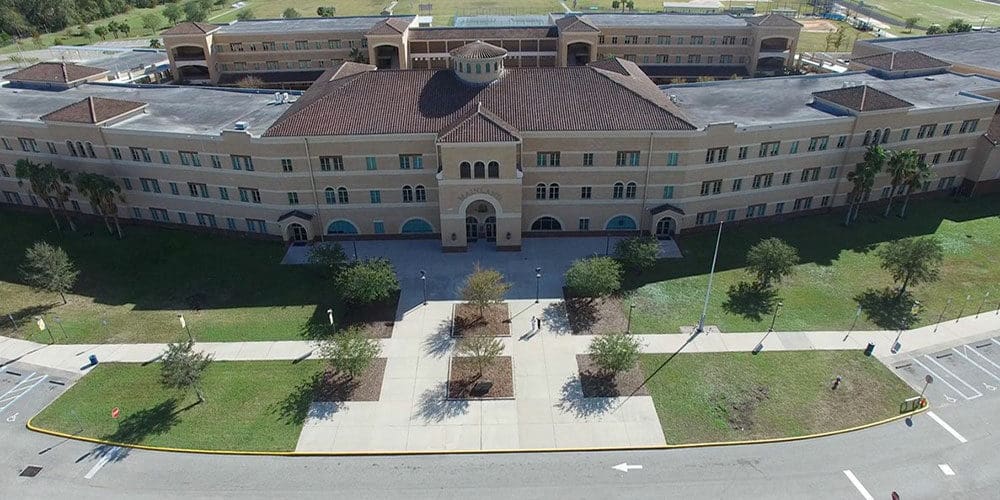 DAYTONA BEACH, Fla. — Charges are pending against a group of high school students after Daytona Beach police say they carried out a "cruel prank" that forced the school into lockdown.
Investigators said officials at Mainland High School were made aware Thursday of a threat written on a bathroom stall, reports WESH. School officials and law enforcement reviewed security footage and interviewed two students who entered the bathroom around the time the threat was discovered. The students denied involvement and it was determined that no threat existed.
During a lunch period the next day, two groups of students "decided to capitalize on the threat" and "appear to collaborate with each other to create a panic," Daytona Beach police wrote in a Facebook post. The students were seen on video "getting into specific positions and locations within the cafeteria, timing their actions." Several female students approached an administrator, "laughing and smiling," and then one of them told the administrator that someone had a gun. A male student standing near the exit of the cafeteria waited until he saw the female speak to the adminisrtator and then ran, causing a large crowd to follow him.
"Video of these individuals prior to and during the incident shows that neither the male nor the female students observed a gun or flinched as you would expect when shots had just been fired," continued the Facebook post. "At no time in the video, does anyone stand on a table and present a gun, or fire shots as some people have posted."
A member of the security staff placed the school on lockdown and students were told to shelter in place for two hours until each room was cleared by police, according to Yahoo. Police also shut down a portion of International Speedway Boulevard at Clyde Morris Boulevard during the investigation.
The school was eventually evacuated onto the front lawn and students were seen exiting the school with their hands up. Police said several students overheated and multiple suffered from seizures.
Detectives have interviewed most of the involved students and second-degree felony charges for making a false report concerning the use of firearms in a violent manner are pending. Investigators are also recommending that the involved students be expelled.
Police increased their presence at the school Monday as a precaution.