Ex-Grandview High School Security Guard Pleads Guilty to Sex Charges
The former security guard admitted to having a sexual relationship with a student who described their relationship as "dating".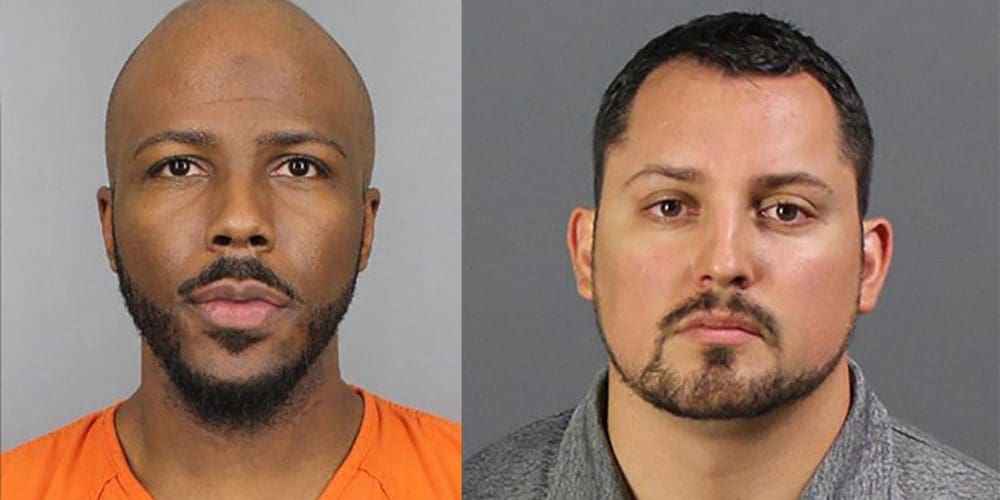 A former Aurora, Colo., high school security guard has pleaded guilty to felony and misdemeanor charges for having a sexual relationship with a student.
Broderick Lundie, 30, pleaded guilty on Tuesday to one felony count of sexual exploitation of a child and one misdemeanor count sexual assault, reports The Denver Channel.
Lundie was arrested back in May after he was accused of having a sexual relationship with a Grandview High School student. He was released on bond, according to Arapahoe County Jail records.
An arrest affidavit says Lundie corresponded with the student through Instagram where the two exchanged illicit pictures. Lundie also admitted to police that he had a physical sexual encounter with the student. The student described their relationship as "dating" to a detective.
Lundie was immediately placed on administrative leave by the school following his arrest but later resigned, according to The Aurora Sentinel. He currently remains out on bond and is due back in court on March 21 for his sentencing.
The arrest of Lundie was announced on the same day the Aurora Police Department and the Cherry Creek School District held a press conference in August announcing the arrest of 34-year-old Brian Vaquez, a Prairie Middle School social studies teacher.
Vasquez is facing 31 felony charges after he allegedly exchanged nude photos with several students. In August, prosecutors said they had found five victims but expected more to come forward.
School District Criticized for Handling Two Teacher Arrests Differently
The district faced criticism for its vastly different responses to the two similar arrests. The decision to wait to tell parents about Lundie's arrest was especially controversial as his father, Leon Lundie, is the principal at another high school in the district.
Cherry Creek Schools superintendent Harry Bull and Lundie's father, Leon Lundie, worked together in the mid-2000s when Bull was principal at Grandview High School and Lundie was the assistant principal.
District spokeswoman Abbe Smith denies Lundie received any preferential treatment, according to 9 News.
District officials said they did not publicly announce Lundie's arrest earlier to protect the victim and because they believed it was an isolated incident.
"In contrast to the rumors circulating on social media, the best efforts of the Aurora police found only one Grandview student connected with Lundie's alleged crimes. This is an individual who faced and continues to face the very real prospect of being re-victimized under the scrutiny of a full-blown media inquiry," Bull wrote in a letter to parents in August.
Lundie's arrest report says two other students told police Lundie communicated with them through Instagram. One of the students says the messages made her uncomfortable but they were not sexual.
A 2016 police report indicates Grandview High School officials were told of allegations against Lundie a year before his arrest. Bull says he has no written record of being told about the 2016 allegations, indicating he first learned of the police report during an interview with Denver7.
An employee who spoke with Denver7 and requested to remain anonymous called the district's response a "cover-up".
"The child would never have been known. [She was] a minor, and so the school saying that they were protecting the child is just an excuse," said the employee. "I don't think the administrators put the kids first. I think they put their reputations first."
Read More Articles Like This… With A FREE Subscription
Campus Safety magazine is another great resource for public safety, security and emergency management professionals. It covers all aspects of campus safety, including access control, video surveillance, mass notification and security staff practices. Whether you work in K-12, higher ed, a hospital or corporation, Campus Safety magazine is here to help you do your job better!
Get your free subscription today!
One response to "Ex-Grandview High School Security Guard Pleads Guilty to Sex Charges"