5 Forney High School Students Charged with Sexual Assault
The victim alleges five soccer players sexually assaulted him in the locker room at least 10 times over the course of a few months.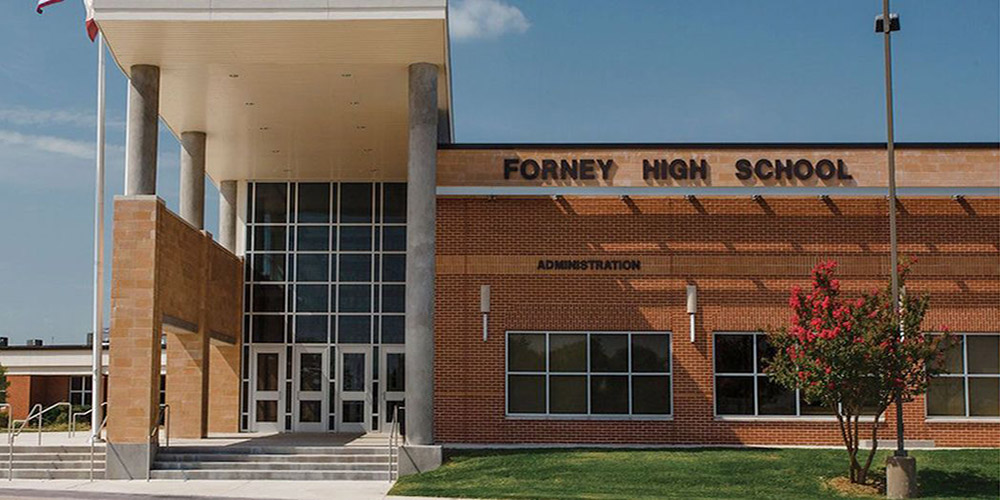 Five members of a Texas high school soccer team have been arrested on charges of sexual assault following a hazing investigation.
In a probable cause affidavit, investigators say several members of the Forney High School boys' soccer team allegedly held down a teammate and sexually assaulted him, reports NBC DFW.
One of the accused students, 18-year-old Jacob Fisher, was charged with sexual assault and is free after posting $75,000 bond. The other four students are juveniles and their identities have not been released. Two of them were arrested and taken into custody on school grounds. All players have been removed from the team.
The victim told investigators the alleged sexual assaults began in January 2017 and occurred approximately 10 different times. A spokeswoman for the sheriff's office says coaches and teachers are not thought to be involved.
On Friday, the Forney Independent School District released a statement, indicating the district is not under investigation.
"We are continuing to work with the Kaufman County Sheriff's Department during their investigation. Any questions regarding the investigation will need to be directed to the Kaufman County Sheriff's Department," says the statement.
The victim told authorities that Fisher and two others held him down and used their fingers and pens to sexually assault him through his soccer shorts, according to Dallas News. He also says a fourth teammate slammed him to the ground and assaulted him.
A second player has also accused two of the juvenile suspects of sexually assaulting him.
Kaufman County Sergeant Danny Gammon testified in court on Friday, saying he anticipates more victims will come forward.
In court on Friday, Brian Corrigan, an attorney for one of the juvenile suspects, argued his client and the other juveniles should be released to their parents. Judge Dennis Jones of Kaufman County Court at Law No. 1 chose to keep the teens in detention, at least through the weekend, while authorities conduct home studies and psychological evaluations.
Caleb McQueen, a player on the school's baseball team, says there have been changes made to his team's routine amid the hazing investigation, reports WFAA.
"All the coaches came in and sat in the locker room while we changed, and we found out that's the way it had to be from now on," said McQueen. "We were told it was because of the soccer guys."
Anyone with information about the case is asked to contact Sergeant Gammon at 972-932-9631 or Kaufman County Crime Stoppers at 877-847-7522.