All Doors to Be Replaced at Amherst County Public Schools
The Virginia school district is also in the process of installing vestibules in all schools to direct visitors to the main office.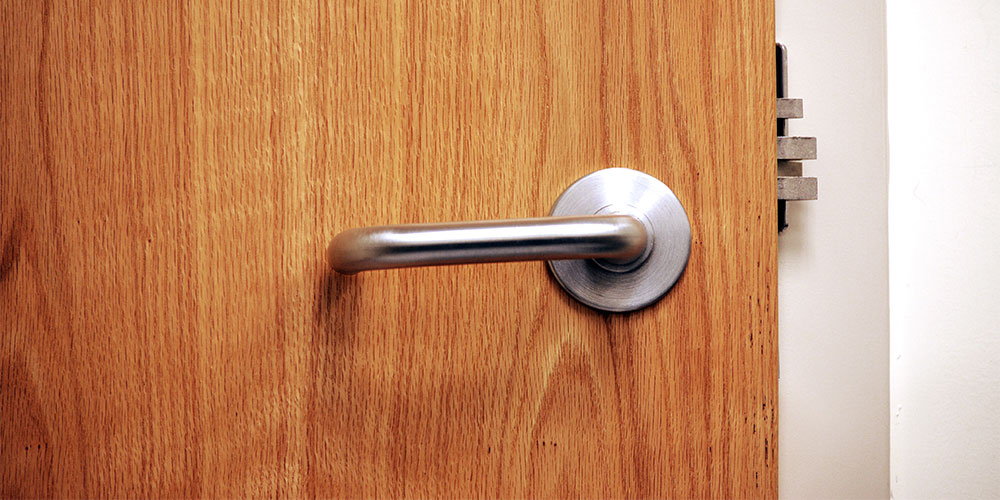 Amherst County Schools in Virginia is on the process of replacing each door as part of a school security overhaul.
All doors in the school system, which is made up of six elementary schools, two middle schools, one high school and an education center, are expected to be replaced by the spring, reports ABC 13. Door replacements began earlier this month at Elon Elementary School. The project is funded through the district's capital improvement plan and will cost around $428,182.
Window panes in the old doors, many of which date back to the 1950s, could be easily pushed out by someone with bad intentions, said Assistant Superintendent William Wells. The new doors are fire-rated and much more difficult to compromise, he added. Each teacher will have a unique key for their classroom and doors will be locked from the inside.
"It's another layer of security," Wells said. "We feel like we are taking steps in the right direction to aid us in the security process."
The district is also in the process of installing vestibules in all school entrances to direct visitors to the main offices, according to Amherst New Era-Progress. The vestibule work is largely funded by the sale of the former Pleasant View Elementary School for $250,000 in 2018, said Wells.
The vestibule installation process began in 2019 and all except the high school are expected to be installed by next month. The high school project requires a new exterior breezeway and reconfigured main office and will be completed by April. The interior portion of the project will be finalized over the summer when school is out.
"Our whole purpose of this is to control access, get the visitors into the office to be seen in the office first and if there's a reason for them to go into the school, that's fine," Wells said. "We just wanted to make sure we know who's in our building."
Security cameras have also been installed in all schools and four school resource officers are stationed at the high school, both middle schools and the education center. The officers also have a presence at the elementary schools and the Virginia State Police provide walk-in visits as well.