DeVos Considers Using Federal Funds to Buy Firearms for Schools
Discussions of using federal grant money to buy firearms for schools has drawn significant criticism from many education and gun control activist groups.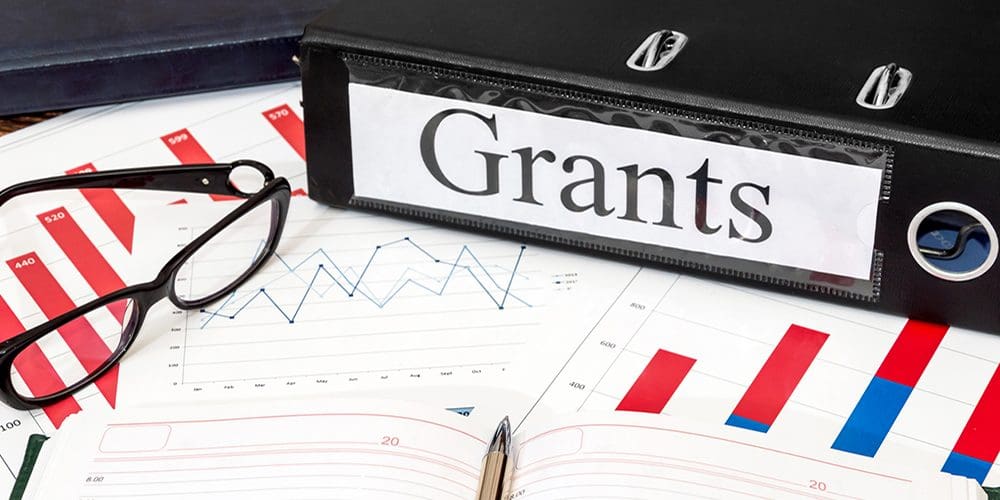 The Education Department is discussing whether to allow states to use federal grant money to buy firearms for schools, including possibly arming teachers.
Discussions arose after the department received inquiries from Texas and Oklahoma officials regarding clarity on spending funds from Student Support and Academic Enrichment Grants, which are part of the Every Student Succeeds Act, according to The New York Times.
The consideration has drawn significant criticism as such a move would be the first time a federal agency has authorized the purchase of weapons without a congressional mandate.
Many critics have said firearms on campus weren't considered when the $1.1 billion grant program was created in 2015. However, others argue the program has few restrictions and Education Secretary Betsy DeVos may have little choice but to give states the flexibility to use the grant money as they see fit, reports The Washington Post.
"Congress wrote a vague law and everyone is trying to figure out what it means," an administration official said, adding that Congress should create restrictions if it doesn't want the money to be used to buy firearms.
In March, Congress passed a school safety bill that gave $50 million a year to local schools, but it explicitly prohibited using the money for firearms.
Officials said it is possible DeVos will take no action on the matter and that she has not expressly permitted the gun purchases nor advised against it.
"The department is constantly considering and evaluating policy issues, particularly issues related to school safety," said spokeswoman Elizabeth Hill. "The secretary nor the department issues opinions on hypothetical scenarios."
Critics Voice Strong Opposition, Consider Filing Lawsuit
The recent discussions have drawn criticism from many, including teachers unions, education groups and gun control activists. Several groups have even threatened legal action against the department if it moves forward with the proposal, according to NBC News.
"We are extraordinarily concerned with this dangerous, and what we believe to be unlawful, proposal under consideration to supply teachers with federal funds to buy gun for their classrooms, instead of books and school supplies," said Giffords Law Center chief counsel Adam Skaggs, whose group is taking the lead on the potential suit.
Other groups in the coalition include the American Federation of Teachers, the Southern Poverty Law Center, and Democracy Forward, a nonpartisan legal group that pursues executive branch overreach.
"In essence, our complaint will seek a declaration that allowing these federal funds to be spent on guns instead of activities meant to make schools feel safe is unlawful, as well as an order from the court enjoining the Department of Education from approving such funds," Skaggs added.
Some groups have also accused the Trump administration of wanting to deprive students of mental health support and other resources in the interests of the National Rifle Association.
Randi Weingarten, president of the American Federation of Teachers, accused DeVos of trying "to do the bidding of the National Rifle Association and gun manufacturers."
Sandy Hook Promise, a nonprofit foundation that uses educational programs to help prevent acts of gun violence, also issued a statement Thursday condemning the department's contemplation.
"We wholly reject this proposal to fund the arming of teachers in our children's classrooms. While we welcome ideas to keep students safe, the Department of Education's proposal is dangerous and misguided," read the statement. "No teacher should have to carry the responsibility of taking a student's life in a shootout. Teachers and school administrators should be focused on education, not weapons training. We must invest in solutions to stop violence in our schools before it happens."
According to the statement, 74 percent of teachers surveyed by the National Education Association oppose arming teachers to combat gun violence in schools.
Read More Articles Like This… With A FREE Subscription
Campus Safety magazine is another great resource for public safety, security and emergency management professionals. It covers all aspects of campus safety, including access control, video surveillance, mass notification and security staff practices. Whether you work in K-12, higher ed, a hospital or corporation, Campus Safety magazine is here to help you do your job better!
Get your free subscription today!
One response to "DeVos Considers Using Federal Funds to Buy Firearms for Schools"