Dealing with Difficult People: 10 Tips for Defusing Toxic Situations
Empathy, keeping your ego under control and knowing when to be quiet are just a few of the ways campus police and security officers can improve interactions with members of their campus community and keep arrests or citations from escalating into violence.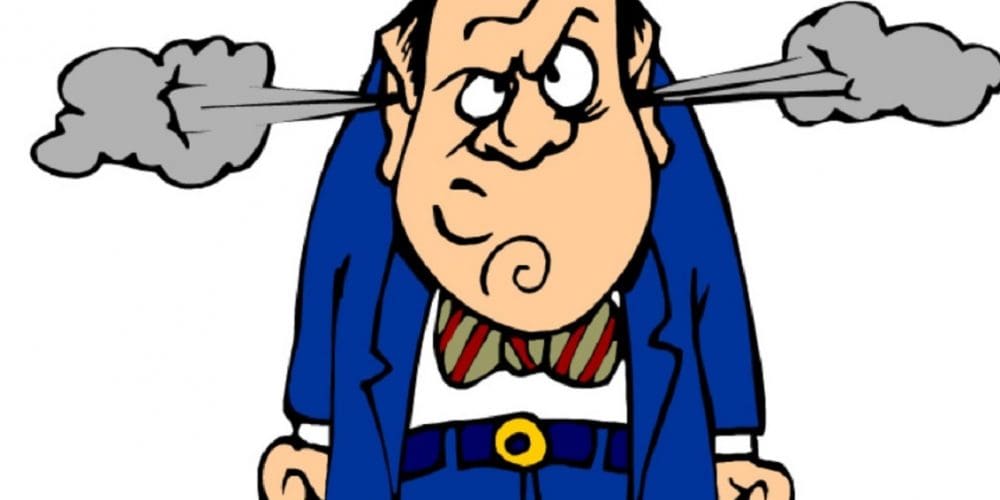 6. Keep your ego in check. Remember we do more than protect; we also serve. We enforce the laws as representatives of the college, hospital, district, local jurisdiction or state. We cannot take violations personally. And "disrespect of cop," which at one time or another has angered each of us, only clouds our judgment and reduces our ability to empathize with the citizens we serve. Your ego will always get you into trouble. How often have you wanted to give a smart-ass response to a citizen's statement that he or she pays your salary. Your zinger asking for a raise will feel good for a few moments, until you learn the citizen has filed a complaint. (A better response is, "Yes you do, and so do a lot of other persons for me to keep these roads safe"). So what if a citizen calls you names? Remember "sticks and stones?" Whom does it hurt to give a citizen the last word as long as you have the last act?
In the same vein, forget giving someone an attitude adjustment. In the movies Cool Hand Luke and One Flew Over the Cuckoo's Nest, both the warden and Nurse Ratchett tried to get their charges' minds right. It just doesn't happen. It's arrogant to think you can change the totality of someone's prior experiences during a brief 5-minute encounter.
7. Kno
w when to shut up. Part of treating someone with respect is listening to what they have to say. You can't figure out what's wrong if you're talking.
You also need to understand what you're hearing. Verbal Judo teaches practitioners listening to a rant, to interject themselves into the conversation and then paraphrase what they think is upsetting the citizen.  For instance, an officer might say "Whoa.  Hold on a second. You're telling me you're upset because … (provide the reason)." If the response is "you're damn right," now you know the problem you need to address. Sometimes, you'll find there is another reason. For instance, a speeder may actually be upset because his insurance is going to go up. You may respond saying you were in an off-duty accident years ago (empathy), and you took a driver improvement course, which saved you long-term insurance costs. You will be perceived as understanding and trying to be helpful.
8. Know what not to say. It's the rare cop who has never told someone to "calm down." When we say this, however, we imply the person is out of control and has a behavioral problem; not the best way to calm a situation. Similarly, consider the actual messages we send when we say the following, or words to the same effect: "You wouldn't understand" (you're stupid); "What do you want me to do about it?" (I'm not smart enough to help you); "Because those are the rules" (I am a robotic bureaucrat with no discretion); "Be reasonable" (you're unreasonable); "I'm not going to say this again" (get ready to fight, run, stop listening, etc.).
9. Provide options that appeal to the citizen's self-interest. We've already discussed the need to give people explanations and information. Having done so, a citizen may still not comply. In this event, provide options, with the positive first. For instance, if someone refuses to sign your ticket after you've explained it's not an admission of guilt, tell him if he signs it, he'll be on his way in a few moments with a simple and relatively inexpensive traffic ticket he can contest in court. If he signs, you may say you'll tell the judge he was cooperative. If he still refuses, tell him there are negative consequences to this option: you'll be forced to arrest him and take him before the magistrate. He will incur a criminal charge, additional fines, the embarrassment of being arrested and being cuffed, additional expenses associated with towing his vehicle, additional time in court, etc. More than 90% of the time, citizens will choose what's in his or her best interest, which, by the way, is the same behavior you're seeking.
10. Know when to escalate. Sometimes, despite all your attempts to de-escalate a toxic situation, words fail. In this instance, prolonged attempts to gain compliance may actually be counterproductive and perceived as a sign of your uncertainty or weakness. At some point, you may have to make an arrest, go hands on, call for back-up and/or a supervisor. Knowing when to abandon words for action is learned with experience, but be assured, the above techniques are successful in the vast majority of instances.
In these days of dash cams and cell phones, expect to be recorded. Officers who explain, listen, keep their egos in check, empathize and use language designed to calm are not only professional; they look good and sound good. They have nothing to fear from witnesses in court or accusations of conduct unbecoming. They will also develop reputations within their campus communities as caring professionals who are in the solutions business.
Our brains are the most powerful and effective weapons we carry.  The use of these techniques will improve officer safety, improve the services we provide to our customers, increase "attaboys," and reduce complaints.  It's a win-win situation all the way around.
Lt. John Weinstein is the commander of Northern Virginia Community College Public Safety District 3. He is a certified Verbal Judo instructor.  For copies of the briefing upon which this article is based, contact him at jweinstein@nvcc.edu.
This article was originally published in 2013. Image: clipart.com.
Read More Articles Like This… With A FREE Subscription
Campus Safety magazine is another great resource for public safety, security and emergency management professionals. It covers all aspects of campus safety, including access control, video surveillance, mass notification and security staff practices. Whether you work in K-12, higher ed, a hospital or corporation, Campus Safety magazine is here to help you do your job better!
Get your free subscription today!