Georgia Teacher Fires Gun After Barricading Self in Classroom
A Dalton High School social studies teacher is facing charges for firing a gun after he locked himself in his classroom and refused to let anyone in.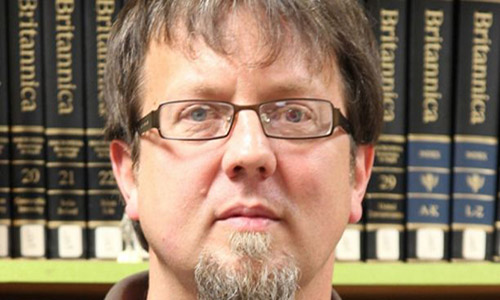 A high school teacher is facing several charges after police say he barricaded himself in his Georgia classroom and fired a handgun while students stood outside the door.
The shooting took place at approximately 11:30 a.m. on Wednesday at Dalton High School, after social studies teacher Jesse Randal Davidson, 53, locked himself inside his classroom during his planning period and refused to allow students inside, reports The Huffington Post.
"When the principal put a key in the door to try to unlock the classroom, Mr. Davidson apparently fired a shot from a handgun through an exterior window of the classroom. It does not appear that it was aimed at anybody," said Dalton police spokesman Bruce Frazier. "Obviously at that point, [the principal] locked down the school, he called all the police in, the school resources in."
Students were eventually evacuated to the Northwest Georgia Trade Center. One student suffered a minor ankle injury while running down the hallway.
Davidson is facing charges of aggravated assault, carrying a weapon on school grounds, terroristic threats, reckless conduct, possession of a gun during the commission of a crime and disrupting public school.
"He said, 'Don't come in here. I have a gun,'" Principal Steve Bartoo recalled at an afternoon press conference. "It's scary, real scary. It took me a moment to collect my thoughts after I heard the gunshot."
Bartoo described Davidson as an "excellent teacher" who loves his students and said he was surprised by his behavior.
"As far as I know, he was fit to be at work and I'm not aware of any depression," he said when asked about Davidson's mental health.
Davidson had been a teacher at the high school since 2004. He also served as the play-by-play voice for Dalton football games, according to The New York Post.
Dalton Assistant Police Chief Cliff Cason says his department has not had prior contact with Davidson and is still investigating a motive for the shooting.
Bartoo says it took only a few minutes for law enforcement officers to arrive on the scene. A school resource officer was visiting the district's junior high school at the time of the incident and had to be called to the scene.
After about 30 to 45 minutes, authorities were able to get Davidson to surrender without incident with the help of the school resource officer.
"We're very, very proud of this officer and everything that he did to render this horrible situation safe as quick as what he did," said Cason.
Classes have been canceled for Thursday but counselors and social workers will be on hand and students are allowed to go to the school to claim their belongings. Classes will resume on Friday.
2 responses to "Georgia Teacher Fires Gun After Barricading Self in Classroom"