CrisisGo Safety iPass Streamlines Health Status Certifications for Back-to-School
Safety iPass uses digital badges that are updated daily to mark the status of teachers or students after they fill out a safety questionairre.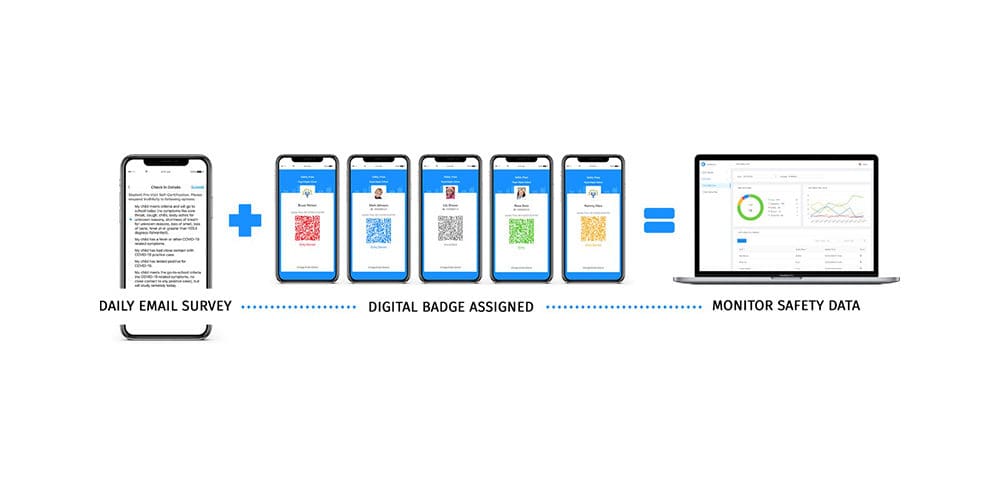 ST. LOUIS, Mo. — CrisisGo, an emergency communication technology provider, introduces Safety iPass, a solution designed to streamline health status certifications and pre-certifications to ensure only healthy individuals enter schools.
Safety iPass allows schools to monitor potential risk by using intelligent survey tools and intuitive reports to manage the entry of students, staff and visitors. It utilizes digital badges that are updated daily to mark the status of teachers or students, according to the company.
The school district sends automated daily Safety Check-In's through email to parents every morning school is in session. Parents then complete the pre-visit Safety Check-In questionnaire and temperature check form on behalf of their children.
After parents submit the information, the student entry badge will be automatically updated to reflect the status of the student. Students are then able to gain quick access to the building by displaying their digital badge through a link in the Safety Check-In email or through CrisisGo's student app, Safe2SpeakUP.
Collecting this information ahead of time allows students, staff and visitors to avoid potential poor weather conditions and helps reduce social distancing risks of congregating during the entry process.
Safety iPass also has a built-in close contact listing tool to identify students, staff and visitors who have been in close contact with a person that has tested positive. This feature allows schools and public health officials to send notifications and investigate possible exposures. Auto-escalation schemes trigger an immediate escalation of any COVID-19-related cases to the school health team.
"CrisisGo has been a valued partner of  The Illinois Association of School Administrators (IASA) for years with significant experience and expertise in developing technology to assist school districts," said IASAExecutive Director, Dr. Brent Clark. "We are pleased CrisisGo could provide school districts with an option to effectively manage the requirement of daily temperature checks for students and staff."
For more information, visit safetyipass.com.