Major Cities Suspend In-Person Learning as COVID-19 Cases Rise
Detroit, Philadelphia, Newark, Boston and San Diego have switched to completely remote learning as coronavirus positivity rates increase.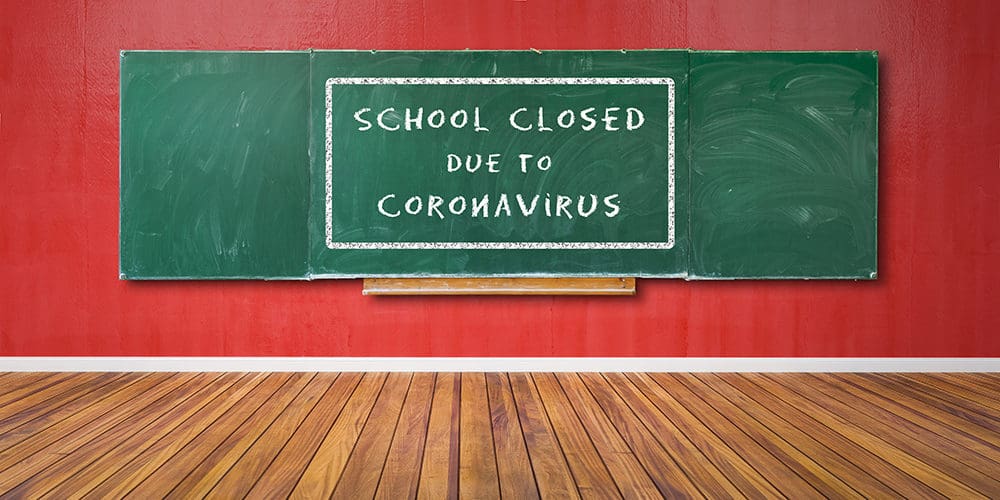 As COVID-19 cases continue to rise across the country, many major cities have suspended in-person learning and others have postponed plans to reopen.
This week, Detroit Public Schools suspended in-person learning until at least January when the city reached a 6% test positivity rate last week, reports Chalk Beat Detroit. Health officials in Indianapolis also ordered all schools to do the same through January 15 as Marion County's seven-day test positivity rate has doubled in the past month to 10.3%.
In Philadelphia, plans to bring younger students back at the end of November have been put on hold indefinitely and some of the largest school districts in Colorado are reverting to remote learning after quarantine requirements made it too difficult to properly staff buildings. Newark, Boston, San Diego and dozens of smaller districts have also scaled back or postponed reopenings. Some districts that are now closing completely had only been opened to students with disabilities, English learners, and younger students for whom virtual learning is often extremely difficult.
However, not all districts with rising numbers of coronavirus cases are shutting down. In Florida, Miami-Dade schools remain open with daily positivity rates recently ranging from 6% to 9%, according to Chalk Beat. In Broward and Hillsborough, both of which are still open, positivity rates have ranged from 6% to 8% and 7% to 9%, respectively.
Schools in Houston, Texas, are also still open although the positivity rate hit 7% — the district's previous benchmark for closing schools back in October before protocols were changed.
Like Houston, many schools are setting their own positivity threshold for closing schools.
"The bottom line is if community rates get to a certain level and higher, schools are going to have to close," said Rebecca Haffajee, a health policy researcher at RAND. "Now where exactly that threshold is, is the million-dollar question."
In New York City, officials recently warned that the city is approaching its self-imposed 3% positivity threshold for closing schools — an unusually low limit since the CDC's latest guidance categorizes a 14-day positivity rate of over 10% as "highest risk" of transmission in schools, while under 3% indicates "lowest risk."
Although the rates within the city have increased, the positivity rate among randomly tested students and staff remains at 0.18% since October.
According to a recent estimate by the website Burbio, overall, approximately 60% of students attend school in a district offering some form of in-person learning. Among the estimated 40% of districts that have not yet offered in-person learning are Philadelphia, Los Angeles and Chicago.
Philadelphia officials announced this week that it will not reopen any of its school buildings "until further notice" as the positivity rate is above 9%. In Los Angeles County, test positivity rates are around 5%, and district officials said schools won't reopen until January at the earliest. Chicago was hoping to open schools soon but test positivity rates recently hit 14%. Eight out of Illinois' 10 largest school districts have also remained completely virtual or have put their reopening plans on hold, according to Chalk Beat.
Health officials are particularly concerned with the upcoming holidays and families who travel and return to school. To try and curb this concern, some schools have decided to go fully remote from Thanksgiving through the New Year.
Haffajee said the coming months are critical for containing the virus to allow for more schools to open. She also said the government should prioritize schools over other public places such as gyms, bars and restaurants.