What Back-to-School Looks Like in Other Countries Amid COVID-19 Crisis
Denmark, one of the first countries to begin a phased reopening of K-12 schools, is asking teachers to do as much teaching as possible outdoors.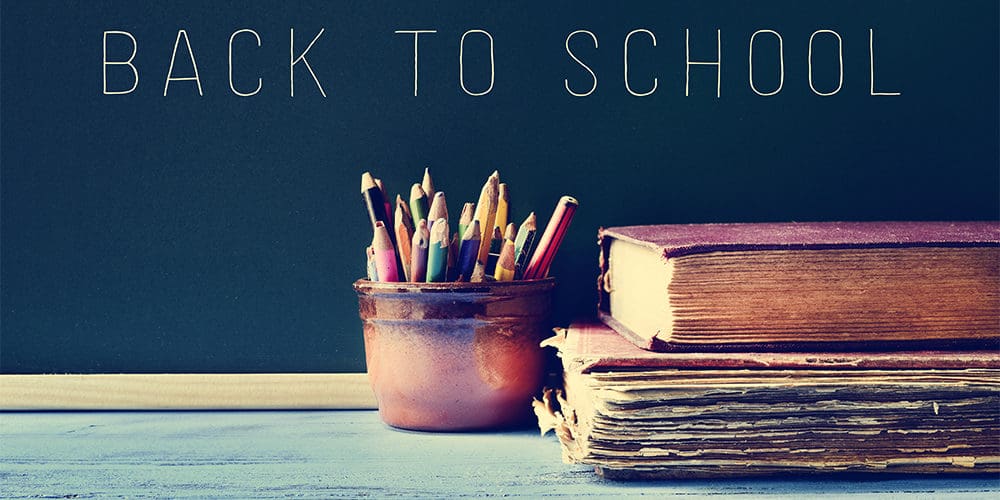 While U.S. school, government and health officials are working around the clock to determine the safest way to get students back in the classroom as we continue to endure the coronavirus pandemic, several other countries have already reopened its K-12 schools. But what does that look like, exactly?
Denmark was among the first European countries to impose a lockdown and was also one of the first to relax restrictions on education, reports BBC. Widespread school closures were announced on March 11. By the week of April 13, as part of the country's first phase of reopening, children in daycare and Grades 1-5 were allowed back in school.
"What we did right was that we closed down society very early in the epidemic and very efficiently," said Allan Randrup Thomsen, professor of experimental virology at the University of Copenhagen. "So I do think there is room at this stage of the epidemic to open up some parts of society."
At Hendriksholm School, just outside Copenhagen, head of secondary education Jimmy Skov Glasdam Adetunji went through classrooms to ensure all 440 students were seated at least six feet apart, according to CNN. The schoolyard was split into six sections using barrier tape and parents were sent a detailed diagram containing staggered arrival times, routes, and lunchtimes.
Although some parents and teachers have voiced concerns over sending the population's youngest children back to school first, Adetunji told CNN that the vast majority have supported the decision to reopen.
"I don't think it is a secret that we have been asked to open the schools so parents can go back to work. At the same time, I think it is the right decision," he said. "The kids really need this social interaction."
Government regulations in Denmark are requiring children to be split into smaller groups. They must wash their hands as soon as they enter the school and at least every two hours thereafter. Contact surfaces such as light switches, door handles, sinks and toilet seats must also be disinfected twice daily. Each school must have specific entrance and exit routes and teachers are directed to do as much teaching as possible outdoors.
When 350 students returned to Logumkloster District School on April 15, parents weren't allowed inside and teachers were told they couldn't gather in the staff room, reports The New York Times. Desks were spaced two yards apart, students could only play in small groups during recess, and they washed their hands at least once an hour. The library also remained closed.
Instead of entering through one door, students entered through several doors, depending on the location of their classroom. Floors were also marked up with tape to show students how far apart they have to stand.
Classes have been divided into two or three subgroups with each grouping given its own room and designated teacher. Teachers work with only one small group throughout the day, rather than several larger ones. Before the pandemic, the average class size in Norway was 20.
"It is a new world," said headteacher Tanja Linnet. "We used to make plans for if there was a terrorist attack here — but never this kind of attack."
There have been nearly 10,000 confirmed coronavirus cases in Denmark and approximately 506 deaths — a far lower reported death rate than many countries in Europe. In contrast, in the United States, there have been approximately 1.23 million confirmed cases and 72,024 deaths.
Asian Countries, Israel Slowly Reopen Schools
Wuhan, China, the epicenter of the coronavirus outbreak, went into a 76-day city-wide lockdown on January 23. On Wednesday, more than 57,000 vocational students and seniors at 121 institutions returned to school, reports Hindustan Times.
Wuhan officials said students and staff must be tested for the virus before going back to school and campuses have been thoroughly disinfected. At some schools, there are staggered teacher and student arrivals and masks are mandatory.
At one high school, students walked single file through thermal scanners. Anyone with a high temperature was not allowed in, according to CBS News. At another school, armed police officers stood at the entrance.
At Hubei Wuchang Experimental High School, students had their temperatures taken and their hands were disinfected before entering their classrooms. Students were seated at least one meter apart. According to Ai Jianhong, the school's Communist Party of China (CPC) secretary, all students, teachers and staff passed nucleic acid testing and four rounds of disinfection were carried out across campus.
Japan, Taiwan and other parts of China have also opened up schools to certain student populations. In Beijing, high school students returned to school at the end of April. Middle school students are set to return on May 11. Students are required to fill out a survey on an app that calculates their risk of infection, according to Insider. Some students were also given personal thermometers and are required to take their temperature twice a day while at school.
Schools in Taiwan, which reopened on February 25 after extending winter break by 10 days, are requiring students to wear masks at all times, wash their hands before each class, and sanitize their shoes when they arrive in the morning. Some schools have put plastic partitions on student desks, according to the World Economic Forum.
At some schools in Shanghai and Beijing, students have been given assigned seats in the cafeteria. In Shanghai, some schools have designated rooms for isolating students with a fever.
On March 24, Japan announced it would not extend its school closure recommendation, leaving the decision to reopen up to local municipalities based on the number of coronavirus cases in the area. The Ministry of Health released guidelines for reopening, which include opening windows to ventilate classrooms, maintaining physical distance, checking temperatures daily and wearing face masks. So far, 40% of Japanese schools have reopened, according to UNESCO.
On Sunday, Israeli schools were allowed to reopen for students with special needs, students in Grades 1-3, and juniors and seniors in high school. The remaining students are scheduled to return next month. Prime Minister Benjamin Netanyahu said reopening was voluntary and not required, reports Reuters. Entire municipalities, including Israel's capital Tel Aviv, announced schools would remain closed for now.
For the schools that have chosen to reopen, classes have been capped at 15 students and second and third graders must wear masks while in school but not in the classroom. Parents have to sign a health form confirming that their child does not have the coronavirus. If a family member has the virus, the child is not permitted in the school.
Israeli students are also not allowed to check books out of the library, share food, borrow pens or pencils from other students, or play games that involve touching. Staff who are older than 65 or have underlying health conditions were told not to return to work yet.
In Israel, there have been approximately 16,000 confirmed coronavirus cases and 238 deaths.
Read More Articles Like This… With A FREE Subscription
Campus Safety magazine is another great resource for public safety, security and emergency management professionals. It covers all aspects of campus safety, including access control, video surveillance, mass notification and security staff practices. Whether you work in K-12, higher ed, a hospital or corporation, Campus Safety magazine is here to help you do your job better!
Get your free subscription today!