7 Steps to Updating IDs for Maximum Impact
When it comes to ID cards, a number of school, university and hospital administrators are learning that their campus identification credentials may not be adequately designed for today's increased security and productivity needs. For many, it's time for an extreme makeover.
Education and healthcare institutions around the country are taking a new look at security and finding ways to utilize ID cards throughout their campuses. Today, many are turning their basic photo ID cards into secure ID credentials by adding elements, such as holographic overlaminates, smart card chips, custom background photography, over-the-edge re-transfer printing and custom graphic designs. Administrators and campus/district police and security departments are finding that making these simple changes can dramatically increase the security of their students, patients, faculty and staff.
At the same time, ID cards are being used for more purposes than ever before, increasing efficiencies and productivity. The more uses for the ID card, the more cost-effective it becomes. An ID card makeover doesn't require extreme measures. In fact, it can be fairly simple. The key is planning. Following are seven steps to an easy makeover that's more than just a face lift.
1. Define the Credential's Objectives
The first step in creating a new ID card is defining the need and setting the objectives. In addition to enhancing physical and logical security, ID cards can increase efficiency and productivity, especially on a college or hospital campus. By using advanced card technology to automate functions, administrators can eliminate the need for human interaction in places such as libraries and copying centers.
ID cards also can reflect an institution's brand identity and, in some cases, help it move toward becoming a cashless campus. Enhancements to existing card designs can reduce a card's vulnerability to counterfeiting, thus increasing the security of the individual.
The objectives of a card makeover will help to determine the parameters of the card design, but there are other considerations as well. Campuses should consider the number of different cards needed to distinguish employees, contractors, students, faculty, patients and visitors. In addition, they should determine how many different areas of the campus will interact with the card, leading to decisions regarding the different levels of access or security clearance that might be needed for each. Cards of various colors can distinguish security levels for different categories of cardholders.
Some campuses, especially state universities, colleges and medical research facilities, may have government regulations with which they need to comply. If this is the case, it's wise to obtain complete information before any work begins on a new card. And finally, before defining the parameters of an ID card design, campuses should take into consideration how they will verify and authenticate the identity of each cardholder.
2. Determine the Level of Visual Security Needed
Years ago, most ID cards consisted of a cut-out photo pasted onto a piece of white cardboard and laminated. Today, such simple ID cards can be recreated on home computers, making them easy to counterfeit. Proper card design, on the other hand, can add a wide variety of security elements to reduce vulnerability to counterfeiting.
The photo is key and should be a 300 dpi color photo. The larger and clearer the image, the easier it is to authenticate the cardholder, especially from a distance.
Many campuses are choosing to incorporate holographic security elements, which are difficult to forge, yet easy to authenticate. Basic elements, such as hot-stamped foils, are cost-effective for even the smallest schools. Other options range from sophisticated, custom-designed holographic overlaminates to layers of high-tech features such as microtext and optically variable devices like animated morphing imagery.
3. Determine the Technologies Within the Card
Deciding how much technology to incorporate is often the most difficult question, but it needs to be determined prior to designing a credential because card technologies will influence the card design and impact the selection of a card printer/encoder. Most campuses start with bar codes and magnetic stripes that enable authorized individuals to check out books from libraries, pay for meals in a cafeteria or access computer labs on site.
Even some elementary schools are introducing their students to the use of ID cards as meal tickets. Students receive a card from their teacher before lunch and carry it to the cafeteria lunch line. After the students have obtained their meals, the cashier scans the cards and puts them into a basket for return to the classroom teacher.
Paying for cafeteria food with an ID card can have unexpected benefits. For example, at a high school in Painesville, Ohio, most students had been paying for their lunches with cash, or their parents had paid ahead of time. Those who qualified for a free lunch, however, had to share that information with the cashier, often leading to embarrassment in front of their friends. Administrators put a photo ID card program in place for all students that contained their meal plan information and maintained their confidentiality.
High schools most often use ID cards for access control and attendance. At Connetquot High School in Bohemia, N.Y., a sophisticated identification system enables administrators to track student schedules with bar code technology from information uploaded into hand-held scanners. Students found roaming the hallways are directed back to their classrooms. This technology can also be applied at hospitals, nursing homes and other locations where roaming patients can pose a challenge.
ID card designers should leave plenty of space around bar codes to ensure trouble-free scanning. Likewise, if the bar code is printed on a background color, there should be adequate contrast. Bar codes and magnetic stripes sometimes have fixed positions on ID cards, and this needs to be taken into consideration.
Campuses with a greater need for information management often choose to create smart cards with embedded electronics, such as those within proximity cards. Smart card technology enables a school, college or hospital to be more creative in its use of ID cards.
One New York school district has tied its ID card program for substitute teachers into the local criminal justice system. When these teachers scan their cards into a card reader in the administration office, information on the card is checked against a master database, which contains data from the criminal justice system. This provides a daily confirmation of any criminal violations on the part of substitute teachers as recent as the previous night.
Another consideration is incorporating logical security with physical security using ID cards to access computers and networks, as well as dorms and labs. Securing access to a campus' IT infrastructure is critical, as advances in wireless technology have increased the opportunities for unauthorized access to systems and networks.
In addition, more and more colleges are providing students with debit cards that can be used at both on-campus and off-campus locations. The use of a debit card reduces a student's need to carry cash, adding to his or her personal safety. It also helps students avoid credit card interest fees and the possibility of overdrawing a bank account. At Southern Connecticut State University, students can use their ID cards off campus at a variety of activities, from buying pizza to putting gas in their car.
4. Determine the Identification Card's Layout
ID cards can be printed vertically or horizontally. Some campuses choose to provide a horizontal (landscape) version, knowing that most cards will be carried in wallets or purses. The faculty and staff members, often required to wear the ID card on a lanyard, receive vertical (portrait) versions.
Sometimes the graphic elements of the credential and the technology used will determine the orientation of the card. If a photo of the institution is used on the card, for example, it migh
t fit better horizontally. If the card needs a hole punched for a clip or lanyard, this needs to be taken into consideration so it doesn't obscure the visuals on the card or affect embedded electronics. Dividing the card into a grid can help place fixed elements, such as smart card contacts and magnetic stripes, more effectively.
Designers often prefer asymmetry on the face of a card for aesthetic reasons, setting large elements such as photos off-center. But more important than placement, photos should be large and clear for easy identification of the cardholder.
Most campuses today are printing on two sides of the card. Some use the back of the card for athletic schedules or the school's code of conduct. Some print students' schedules on the back of the cards to help staff re-direct the student who finds their way out of a classroom.
Protective overlaminates are becoming standard on ID cards. They can protect critical information on the credential that might be worn down over time. And the extra durability is helpful for those cards that get accidentally run through the laundry.
5. Select Graphics and a Typeface of the Credential
An ID card can be an extension of a campus' brand identity. The card can reinforce important institution messages and images, right down to matching the campus' official typeface. However, if the typeface is intricate or difficult to read, it might not be the best choice. Usually a sans serif font is most readable.
There is a natural hierarchy to the design elements on an ID card. In order of importance, according to what administrators need to see first, are the individual's name, his or her photo and then the organization's logo or name. Names are usually in dark type on a light background, but if the background is dark, the name can be reversed in white type. The important element is that it needs to be readable from a distance. Bright colors are preferred by most schools, and a textured background minimizes the appearance of flaws on the card surface.
Cards that are attractive and well designed are more likely to be worn. Badging software programs have many professionally designed templates to choose from, which can be used as is or tweaked for a custom look. Stock photo companies offer images that can be used for backgrounds for attractive, professional-looking cards.
6. Print, Encode and Laminate the ID Cards
Choosing the right printer/encoder for an ID card is not difficult. Cards with simple bar codes, magnetic stripes or no additional technology can easily be printed with direct-to-card (DTC®) printing technology. With this technology, a print head containing hundreds of thermal elements heats dyes along a ribbon of colored panels in separate passes for each of four colors — yellow, magenta, cyan and black. The dyes on the ribbon vaporize and diffuse into the surface of the card. By combining the colors and varying the heat used to transfer them, the printer is able to produce up to 16.7 million colors.
Cards with embedded electronics, such as an RFID antenna, integrated circuits or smart chips, or those in which image quality is especially important, should be printed with re-transfer printing technology. Schools can visit www.fargo.com/compare for a side-by-side comparison of printing technologies, including encoding and lamination products.
Many ID card printers can encode multiple technologies and laminate them in the same pass as card printing, saving time in producing cards.
7. Test the Card's Image Quality and Functionality
Even the best-looking, most dynamic ID card can fail if it doesn't work well within the system. Testing the credential design on the printer that will produce the cards will prevent surprises when it comes to printing large quantities of cards.
Campuses should also test the card's functionality in the array of integrated systems tied to it before implementing a large-scale makeover. Not only should the image quality be consistent on all cards, but they must be read successfully at all checkpoints. This may take a little time, but it will be time well spent.
Why wait?
Campus security is no longer an option. Embarking upon an ID card makeover can be one of the most beneficial and cost-effective security efforts put forth by administrators and campus law enforcement. Professional systems integrators can be a valuable resource in designing a comprehensive card program that takes advantage of available technologies while keeping an eye on a school's budget. Makeovers don't have to be extreme.
---
The Bottom Line
Changing hospital, school or college identification credentials by adding features like holographic overlaminates, smart card chips, custom backgrounds and custom designs can greatly improve a campus' overall safety and security
Unauthorized duplication is a problem for many basic identification cards that don't have any security features
Greater return on investment can be achieved when a card has multiple uses
Efficiencies at libraries, copy centers and other establishments can be realized with advanced card technology that automates functions
---
Tip
To offset the cost of debit cards, some colleges and universities ask local financial institutions to sponsor their ID cards.
---
Steve Blake is the director of business development for HID Global. For more information on creating effective and secure ID cards, download a free guide at www.fargo.com/makeover.
To subscribe to the unabridged print version of Campus Safety magazine, click here.
If you appreciated this article and want to receive more valuable industry content like this, click here to sign up for our FREE digital newsletters!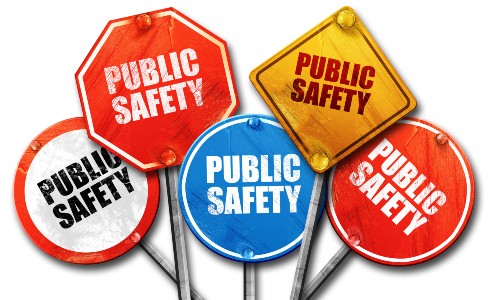 Leading in Turbulent Times: Effective Campus Public Safety Leadership for the 21st Century
This new webcast will discuss how campus public safety leaders can effectively incorporate Clery Act, Title IX, customer service, "helicopter" parents, emergency notification, town-gown relationships, brand management, Greek Life, student recruitment, faculty, and more into their roles and develop the necessary skills to successfully lead their departments. Register today to attend this free webcast!