UPDATED: Where All 50 States (Plus D.C.) Stand with Coronavirus School Closures
While the vast majority of states have closed schools for the remainder of the school year, some are still holding out hope.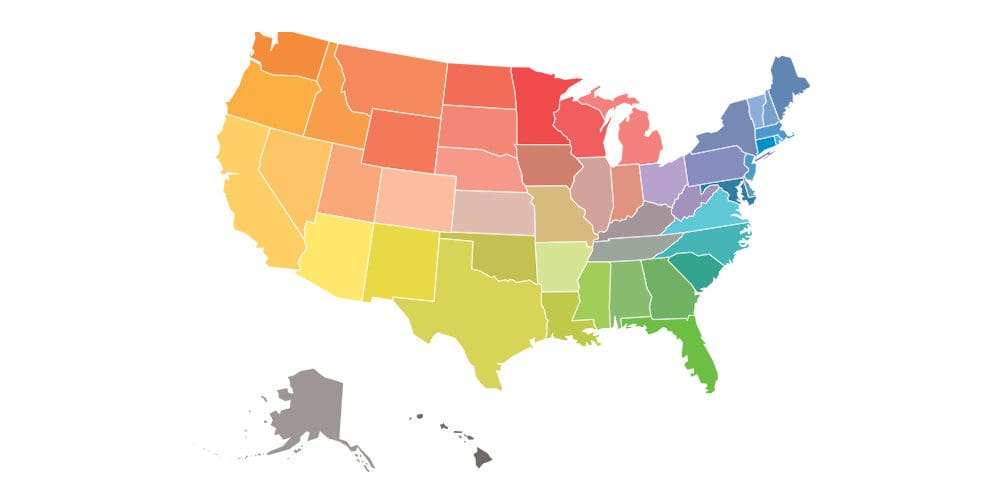 LAST UPDATE: 5/6/20
---
All but seven states have ordered public and private schools to remain closed for the rest of the 2019-2020 academic year due to the coronavirus pandemic. Some states made the announcement back in March while others waited until May.
Some governors who have not announced a decision to close schools for the remainder of the year are urging local school leaders to make contingency plans for the possibility. Others have even said they are unsure if in-person classes will resume in the fall.
On April 27, President Donald Trump said that states should "seriously consider" reopening public schools before the end of the academic year, leading to discussions in some states about opening schools to certain populations, according to AP News. Colorado Governor Jared Polis said although Colorado schools aren't fully reopening before summer, he hopes to open some buildings for special education meetings and small groups of students in vocational programs.
"We're hoping at least for those last few weeks that kids who are taking classes that need the physical equipment, they can come in in smaller groups," Polis said. "But we want to reconfigure it with better social distancing for next school year."
So far, the states that have extended distance learning for the remainder of the year include:
Here's where the other 6 states stand (alphabetically by category):
Schools Closed Into May
Nebraska: Governor Pete Ricketts announced on April 1 that schools would be closed through May 31. Last week, Nebraska Education Commissioner Matt Blomstedt advised local school leaders to create contingency plans as he does not "believe it will be normal in the fall," reports Omaha World-Herald.
Other States' Recommendations/Orders
We will continue to update this list as more decisions are made.
One response to "UPDATED: Where All 50 States (Plus D.C.) Stand with Coronavirus School Closures"