Survey: COVID-19 Will Have a Lasting Impact on Remote Work Trends
Many organizations forced into remote work by the coronavirus will continue with the trend in the post-pandemic economy.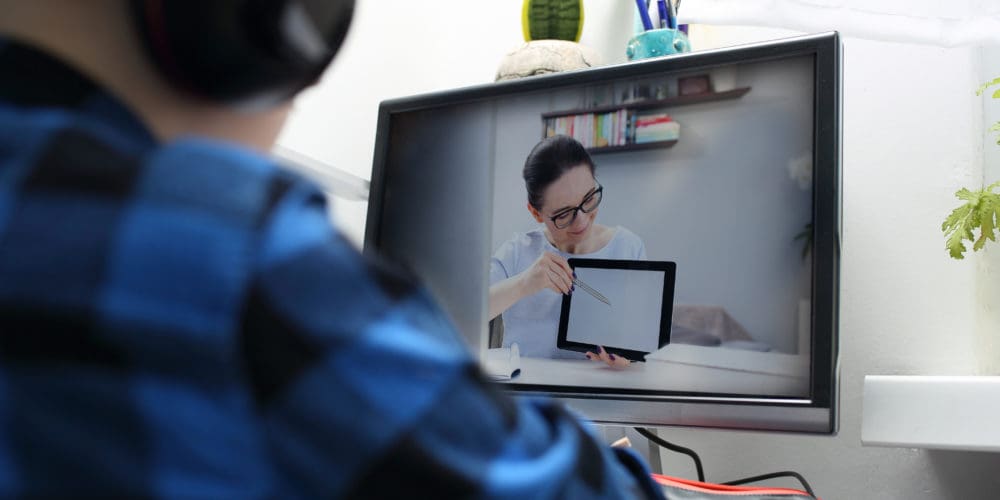 According to new research, a majority of organizations will keep at least some of their employees at home in the post-coronavirus world.
Gartner, surveying 317 finance chiefs and finance leaders on March 30, found that 74% will move at least 5% of their previously onsite employees to permanently remote positions once the pandemic is over and social distancing restrictions are no longer in place.
Companies are already under pressure to manage costs and keep headcount reductions and layoffs at a minimum as they wait for relief from political leaders. Those business leaders clearly sense an opportunity to realize the savings of a remote workforce, says Alexander Bant, practice vice president, research for the Gartner Finance Practice.
"In fact, nearly a quarter of respondents said they will move at least 20% of their onsite employees to permanent remote positions," he said in a statement included in the research.
According to Gartner, keeping these employees out of the office will help them save money and rebound from the economic impacts of COVID-19. This piggybacks on what was already an increasing trend of remote work to save on costs long before coronavirus was in our everyday vocabulary.
"Most CFOs recognize that technology and society has evolved to make remote work more viable for a wider variety of positions than ever before," Bant says. "Within the finance function itself, 90% of CFOs previously reported to us that they expect minimal disruptions to their accounting close process, with almost all activities able to be executed off-site."
According to Gartner, 20% of respondents said in a recent survey they have deferred on-premise tech spending, with another 12% planning to do so. An additional 13% said they had already made reductions in real estate expenses, and another 9% are planning the same.
With fewer in-office employees, organizations can take several steps to save costs, including downsizing offices, downgrading in-office bandwidth, selling unnecessary equipment, cutting back on heating and air conditioning expenditures, and reducing office maintenance.
The work-from-home paradigm shift will probably not only apply to the work place. The World Economic Forum predicts schools and universities forced to switch to distance learning due to COVID-19 will also experience long-lasting changes in their educational environments.
The forum anticipates that students and solution providers will embrace the "learning anywhere, anytime" concept of digital education where traditional in-person classrooms will be complemented with new learning modalities.
The downside to online classes, however, is that not everyone has a computer or access to the internet, which could widen the digital divide between "haves" and "have nots."
The New York Times is also reporting that institutions of higher education are concerned about the potential for shrinking enrollment and lost revenue. Colleges and universities are making a wave of decisions in response to COVID-19  that could profoundly alter the landscape of higher education for years to come. In the short term, spring sports seasons have been cancelled and room and board payments have been refunded. Additionally, revenues from study abroad programs and campus bookstores have dried up. The NYT is also reporting that university endowments are weakened and that schools expect a reduction in international student attendance due to travel restrictions.
Zachary Comeau is web editor of CS sister publication, Tech Decisions. This article originally ran in TD and has been edited and expanded.