CDC: More Kids, Adolescents Got COVID from Social Events Than School
Mississippians aged 18 and under who tested positive were more likely to have attended a social event but not more likely to have attended school or childcare.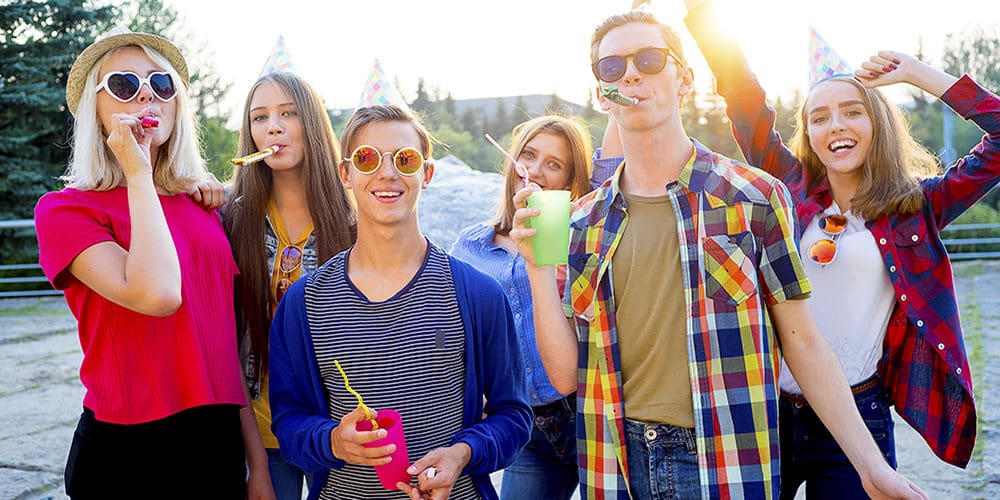 New findings posted in the Centers for Disease Control and Prevention's (CDC) Morbidity and Mortality Weekly Report show adolescents and kids aged 18 and under from Mississippi who tested positive for the coronavirus were far more likely to have contracted it at a social event than at school.
The research, conducted by a team of doctors, including several at the University of Mississippi Medical Center in Jackson, examined hundreds of pediatric COVID cases in children living in Mississippi and how "school, community and close contact exposure" have contributed to the virus' spread thus far.
There were 397 participants in all, including 154 coronavirus-positive children and 243 coronavirus-negative children, according to the report. The children who had contracted COVID tested positive between Sept. 1 and Nov. 5, 2020.
A key takeaway from the new findings is that school-age children who test positive for the virus were not more likely to have attended school, where masks are generally mandated by the state, but were more likely to have attended community gatherings like weddings, parties, funerals or playdates, according to Magnolia State Live.
"Kids attending social functions at 140% increased risk of COVID – placing families and vulnerable in harm's way," Mississippi State Health Officer Dr. Thomas Dobbs wrote on his Twitter page when sharing the study.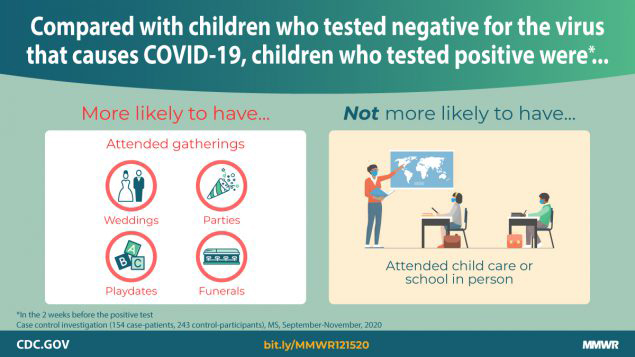 The study also found a greater likelihood of COVID infections at schools where masks were not consistently worn.
"Consistent use of face masks and social distancing continue to be important to prevent COVID-19 spread," the study authors wrote.
Overall, researchers found a 19% difference in cases among children whose parents said they always wore masks at school or daycare versus children who did not.
"Attending in-person school or child care during the 2 weeks before the SARS-CoV-2 test was not associated with increased likelihood of a positive SARS-CoV-2 test result," the study authors continued. "The majority of respondents reported universal mask use inside school and child care facilities as recommended by Mississippi State Department of Health."
Daa from the Mississippi State Department of Health shows there were more than 2,200 new COVID cases and 48 deaths reported Monday, according to The Sun Herald. The state's southern region also saw its highest daily increase in new cases over the weekend.
As of December 14, children and adolescents aged 18 and under have accounted for 10.2% of COVID cases reported in the U.S., according to the CDC.