ICE to Begin Using License Plate Readers
The license plate readers were announced after ICE reached a deal with Vigilant Solutions to access the billions of license plate records in their database.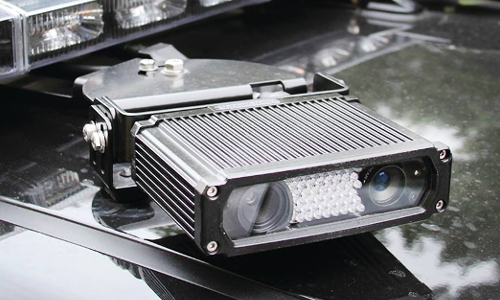 The Immigration and Customs Enforcement (ICE) agency has struck a deal with Vigilant Solutions, a leading network for license plate recognition data, to access its nationwide LPR database.
First reported by the Verge, the web site says the "system gives the agency access to billions of license plate records and new powers of real-time location tracking, raising significant concerns from civil libertarians."
"Like most other law enforcement agencies, ICE uses information obtained from license plate readers as one tool in support of its investigations," spokesperson Dani Bennett said in a statement. "ICE is not seeking to build a license plate reader database, and will not collect nor contribute any data to a national public or private database through this contract."
According to the Verge, ICE agents will be able to query the LPR database in several ways. A historical search could provide a detailed record of a target's movements by supplying every place a given license plate has been spotted in the last five years.
That data could then be used to find a given subject's residence or even identify associates if a given car is regularly spotted in a specific parking lot. ICE agents could also receive instantaneous email alerts whenever a new record of a particular plate is found.
Sightings can come in from police dashcams, stationary readers on bridges and toll booths.
"There are people circulating in our society who are undocumented," says senior policy analyst Jay Stanley, who studies license plate readers with the ACLU. "Are we as a society, out of our desire to find those people, willing to let our government create an infrastructure that will track all of us?"
This isn't the first time the government has sought access to a license plate tracking system.
This story originally ran in Campus Safety's sister publication Security Sales & Integration.