UK Launches Helpline for Student Questions
The helpline aims to remove barriers and streamline access to existing resources and services on campus.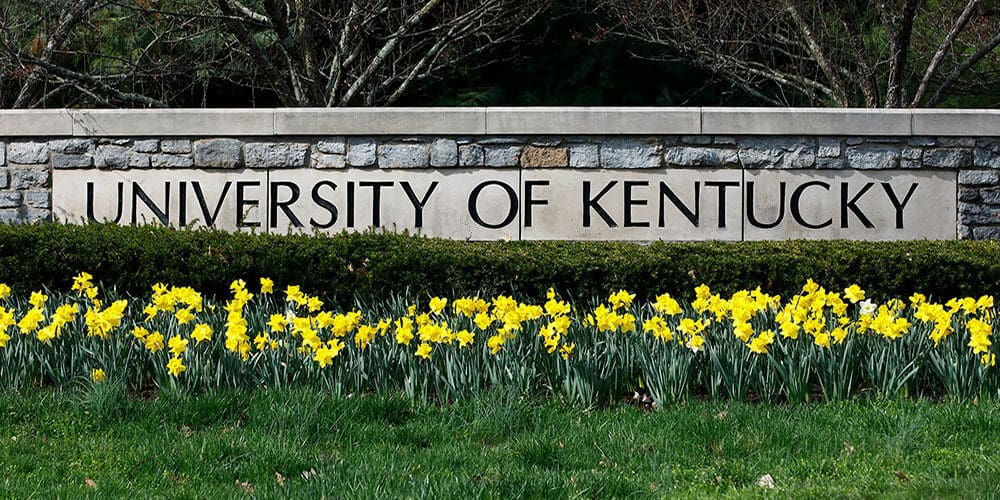 LEXINGTON, Ky. — What if I need directions to my classroom building? Is there more than one gym on campus? How can I get involved through a student organization? Can I apply for internship opportunities? What tutoring resources are available throughout the semester?
The transition to college can be daunting as life away from home becomes reality.
For new members of the Big Blue family, there's still anticipation at the thought of new-found freedom and apprehension when it comes to leaving the familiar behind.
It's important to recognize that change, even good change, can be challenging. But the University of Kentucky is focused on supporting you — the student —through a new helpline available 8:30 a.m.-5 p.m. Monday through Friday.
It's simple: If you have a question or concern, call 859-218-YouK (9685) to be connected to a caring Student Success team member who is ready to listen and willing to offer support.
Faculty and staff who have questions about assisting a student in need are also encouraged to use the resource.
The helpline — aimed at removing barriers and streamlining access to existing resources and services — is the latest initiative led by Health Corps (housed in the Office for Student Success).
"This new 218-YouK helpline is all about quickly connecting students to the resources they need and reducing barriers to success," said Kirsten Turner, vice president for Student Success. "It is a next step in our efforts to make this place easy to navigate when someone has a question or needs help."
Health Corps Position to Evolve, Help Meet Student Needs
At the beginning of the COVID-19 pandemic, UK created a modern public health infrastructure designed as an integrative approach to community-based wellness. At the core is UK Health Corps — a group of dedicated staff who manage everything from pandemic-related contact tracing and academic coordination to financial assistance.
Since July 2020, Health Corps has replied to more than 10,000 emails and managed 100,000+ phone calls. Additionally, Wellness Support Connectors have completed more than 11,000 resource tasks for students, faculty and staff impacted by COVID-19. These responsibilities range from a simple check-in call to a prescription delivery.
As health, safety and wellness needs of the campus community continue to evolve, UK Health Corps also continues to expand.
The work of countless faculty, staff, students and administrators has been essential in laying the basis for the moves UK is making to assist students — undergraduate, graduate and professional.
"The Health Corps commitment to adaptability in service of supporting our community places the team in a great place to be able to expand services," Hannah Simms, executive director of Health Corps, said. "We welcome this opportunity to help connect students with resources that promote their success."
Office for Student Success
At UK, students are at the center of all that we do. From the moment you become a Wildcat through graduation and beyond, Student Success is committed to supporting you. Composed of five areas and 25 units, together, they have one vision — to help students live a life of meaning.
From academic coaching and tutoring to food assistance and financial wellness, each area houses several units filled with compassionate staff members who are consistently designing and delivering unparalleled resources, services and opportunities to help you succeed.
But knowing where to turn in a moment of need, crisis or not, can be overwhelming. Ultimately, the helpline serves as a connector — a way to get students the answers they need the moment they need them.