LifeStyle Automation and Security Unveils Gunshot Detection Solution
OctaShot 360, a shockwave technology, is said to allow for the first plug-and-play gunshot-detection solution for the security industry.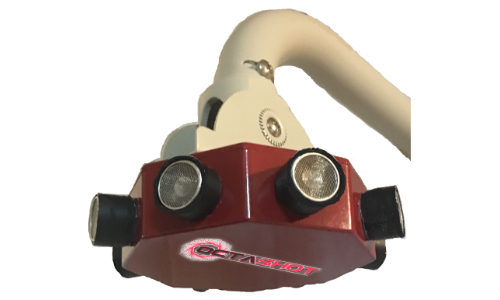 Lifestyle Automation and Security (LAS), based in Asheville, N.C., announces the release of OctaShot 360, billed as the first plug-and-play gunshot-detection solution for the security industry.
With today's security threats on the rise, LAS is providing a low-cost, high-end solution designed to interface to most VMS, video surveillance and access control systems, according to the announcement.
The solution's split-second detection pinpoint focus allows security personnel and law enforcement to receive verifiable information in emergency situations, the announcement states. The technology is said to remove the guesswork of "Was a gun fired?" and "Where was it fired?"
"The patent-pending engineered shockwave technology [EST] is the first and only gunshot-detection system in the industry to provide this type of technology," says LAS CTO Brad Jarrett, designer of the OctaShot 360.
The company says the gunshot-detection solution was specifically designed for retailers, schools, sporting venues and other sites considered vulnerable to active-shooter incidents. With pinpoint 360° detection, each gunshot detected can be identified by the specific sensor detection position. One main unit communicates with up to six auxiliary units, providing up to 120,000 feet of coverage.
The main unit communicates to a host device via USB or Bluetooth. The auxiliary units communicate to the main unit via 2.4Mhz secure RF up to 100 meters from the main unit. Among other feature sets, the solution can be deployed using standard camera mounts, with easy integration to alarm and host systems (API provided upon request), according to the company.