ABLOY BEAT Now Offers Mobile Digital Key, Bluetooth Padlock
The digital BEAT key connects to the physical Bluetooth padlock using ABLOY OS software, removing the need to cut physical keys.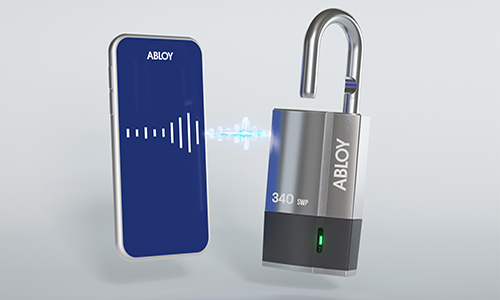 ABLOY, a security solutions provider, announced its BEAT locking solution now offers a novel digital key, a mobile app and an IP68-rated weatherproof Bluetooth padlock.
"BEAT is part of the ongoing 'keyvolution,' heralding a new era of effortless connectivity, without a physical key. Yet there are no keyless locks. The key has just taken on some new forms," said Jorma Issakainen, vice president of critical infrastructure at ABLOY.
BEAT is intended to boost operational efficiency while securing critical infrastructures, commercial institutions and industry sites, according to the company. The digital BEAT key connects to the physical Bluetooth padlock and is managed with the ABLOY® OS user interface. The padlock has a case-hardened steel body and LED indicators for lock status.
ABLOY also offers PROTEC2, a mechanical option, and PROTEC2 CLIQ, an electromechanical option.
"The difference with ABLOY is that we are a true hybrid product. We have a mechanical high-security offering, an electromechanical security offering, and now we have a Bluetooth offering," ABLOY USA managing director Jerry Burhans told Campus Safety. "They can all be intermixed using our ABLOY OS software, which is the backend that controls the ABLOY BEAT product. It also interfaces with our other products as well."
Although BEAT is intended to protect critical infrastructures, college campuses would benefit from the product as well. PROTEC2 has been used by many campuses to protect possessions, such as bicycles and athletic gear. BEAT would be a good alternative option, said Burhans.
"It could be a situation where you have a hut that you need to lock with gear and it's in a fenced-in area. You have a padlock and then you distribute the mobile app to those you want to give access," he described. "So you're getting rid of the physical keys and you can easily add or remove people's privileges through the ABLOY OS system."
The latest announcement is the first phase of the BEAT solution. The company plans to unveil new features in the future, including multi-factor authentication abilities for healthcare facilities.
For the latest information, visit abloy.com.