Communicating with Your Campus During the Coronavirus Crisis Using Mass Notification
Organizations that leverage mass notifications can take advantage of a number of benefits that will help keep students and staff informed about ongoing COVID-19 developments, expectations and when campus operations will return to normal.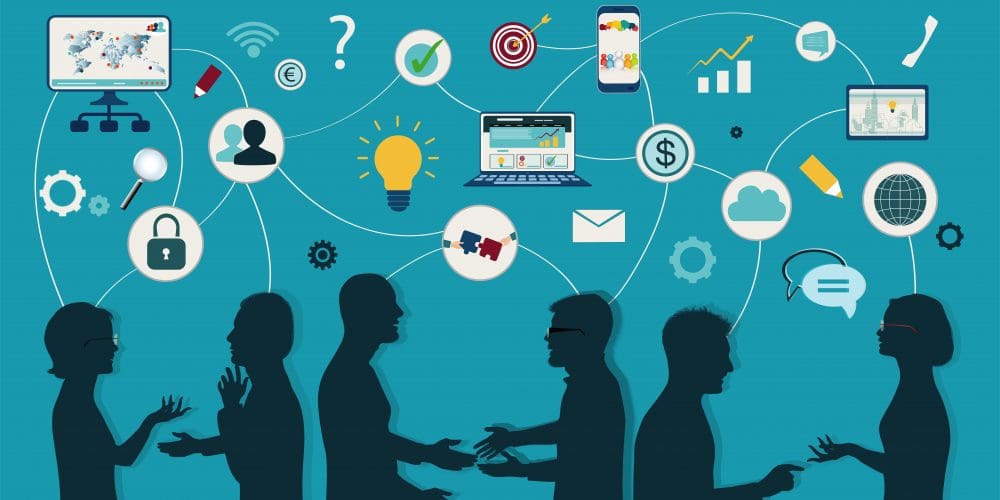 As the effects of the coronavirus continue to impact campuses across the country, one of the biggest challenges is communicating with college campus and school district populations to share health and safety tips and operational updates. Large campus and district populations can make it difficult to effectively notify everyone about what precautions campus leaders are taking and what students, parents and staff can expect in terms of schedule changes.
Without clear communication, the community can experience unnecessary anxiety and uncertainty about how the situation is being handled. However, organizations that leverage mass notifications can take advantage of a number of benefits that will help keep students and staff informed about ongoing COVID-19 developments, expectations and when campus operations will return to normal.
Properly Delivered Alerts Can Help Contain COVID-19
Campuses recognizing the threat the coronavirus poses may use emergency notification initially to help share health and safety information that can help prevent the spread of the virus. Tips on proper hygiene and other precautions outlined by the CDC can be shared via a mass notification system to campus IP phones, digital signage, email addresses, desktop computers and mobile devices.
Notifications often offer the ability for organizations to leverage multiple channels simultaneously, which increases the speed at which a message gets delivered and improves the chances that everyone sees vital information. Preventive measures can mean the difference between a healthy campus population and an outbreak. By regularly communicating tips that encourage healthy actions via mass notification, campus leaders can demonstrate they are aware of and monitoring the situation.
However, daily school and university activities often involve large groups of people in close quarters, whether it's in instructional settings, dorms or other group activities. Even with the best education and hygienic practices, preventing the spread of this virus is a challenging task. That is why more and more campuses have taken the necessary steps to prevent the spread by ending in-person instruction and large group gatherings.
Notifications Announce Campus Closures
Emergency notification can help colleges, universities and school districts share the initial announcement via the methods already mentioned, as well as be used to provide updates on policies that will be in place while a campus or district manages the health crisis it is facing.
Updates on when certain buildings and dining halls will be open, how instruction will take place, and whether mandatory move outs will be enacted can be shared directly with students and parents using mass notification. Utilizing these alert systems as a primary means of communication during this kind of crisis has the added benefit of establishing an authoritative source of information that can minimize confusion resulting in more immediate action.
Mobile Communication Is Critical
With students and staff off campus, the ability to reach people on mobile devices and laptops becomes critical when looking to distribute information. Getting messages to devices that people use frequently increases the chance they see the message and take action.
Mass notification systems offer the ability to send bulk SMS text messages to all students and staff. Desktop notifications delivered to laptops that pop-up over open applications can also be an effective way to get recipients to stop what they are doing and read messages. With the right system, these messages can include custom images like a college logo to make it clear who is delivering the message. These messages can be scheduled in advance for campuses that want to provide regular updates. This helps communities know when they should be looking for an update on those devices.
Both of these delivery methods can also utilize confirmation responses to help campus and district leaders check in on the wellbeing of students and staff. This can help colleges and K-12 officials identify potential health issues and prepare a response to encourage others to get tested.
When an alert gets sent out, it can ask for recipients to respond either via the mobile app or through a desktop notification. The question posed in the alert can ask recipients about whether they are experiencing certain symptoms related to the coronavirus or ask if they have undergone testing. Administrators who view responses on the backend can identify those who may be exhibiting symptoms and develop communications with those wjp may have shared classes or living space with the individual. This helps campus leaders be proactive in providing assistance even when people are not on campus.
Collaboration Tools Can Help
The total impact the coronavirus will have on campus operations is still being determined. It will require ongoing management from campus stakeholders who can monitor developments and create communications that keep their people adequately informed.
One way many organizations are going this is through collaboration tools like Microsoft Teams or Cisco Webex Teams. Certain emergency notification systems can integrate with these tools to deliver alerts. Beyond serving simply as endpoint though, mass notification solutions can empower these kinds of tools for ongoing incident management.
Following mass notification distributions, automatically launched collaboration channels can bring together security teams, administrators or other preconfigured groups who are helping manage the crisis. This can be a more efficient and immediate way to gather the right people who can begin working on a response. Similar functionality can also be accomplished with automatically launched conference calls to mobile devices.
Getting Back to Normal When the COVID-19 Crisis Ends
As hard as it may be to imagine right now, at some point the threat of the coronavirus will pass, and campus leaders will need a plan in place to return operations to normal. Mass notification can be a quick and easy way for campuses to alert their remote populations that the campus has reopened, and regular instruction and events will resume. This is not a process that will happen all at once, so leveraging mass notification can help provide a means for a steady rollout of instructions that inform people without overwhelming them.
Establishing an area of interest around a campus or district can also help officials keep track of what percentage of their population has returned by configuring their mass notification system to trigger alerts when individuals with an emergency notification mobile app have entered the predefined area.
Organization needs will continue to evolve as this situation develops, but having the right communication tools in place can signal that campus leaders are actively monitoring events and have a plan in place to keep people safe before, during and after coronavirus precautions have been put in place.
---
Paul Shain is President and CEO of Singlewire Software.