Weapons Detection System Improves Fan Experience at Ohio Soccer Stadium
The experience that fans have when they enter Lower.com Field is seamless and welcoming thanks to a new concealed weapons detection system.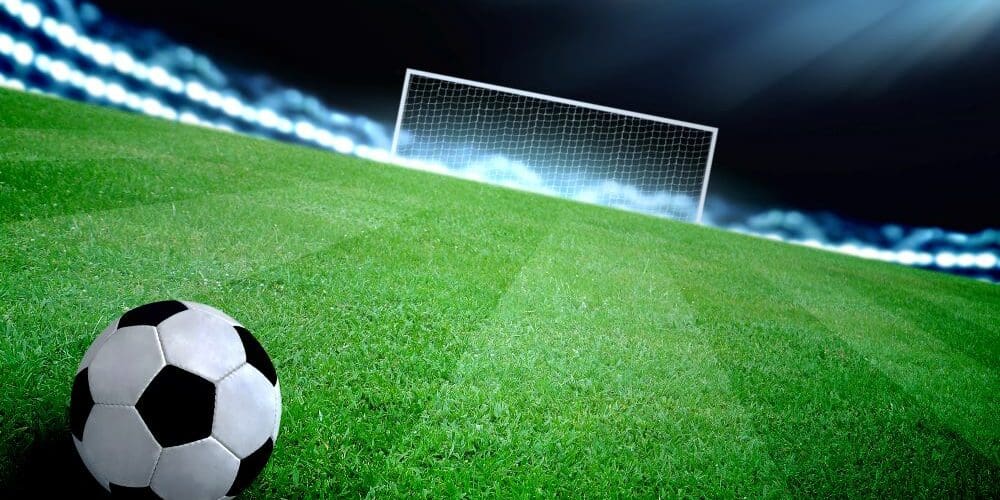 Just a few years ago, the future of the Major League Soccer (MLS) club Columbus (Ohio) Crew looked bleak. The team owner wanted to relocate the club to Texas. However, a group of avid fans formed #SavetheCrew and fought to keep the club in Columbus — and won.
In addition to a groundswell of support from state and local politicians, a change in ownership — led by Jimmy and Dee Haslam — brought new ideas and investment in late 2018. The Haslam and Johnson families partnered with the family of longtime team physician Dr. Pete Edwards and local ownership helped provide a new vision for the Crew.
Thirteen acres in the Astor Park Neighborhood in downtown Columbus were set aside for a $313.8 million stadium with 20,000-plus seating capacity. The stadium is part of a broader mixed-use development project where Columbus residents can live, work and play.  Groundbreaking on the new stadium took place in 2019, and its inaugural game took place on July 3, 2021, when the Crew took on the New England Revolution in front of a sold-out Lower.com Field.
From the very start, the team's owners and city of Columbus sought to design and build a state-of-the-art soccer stadium. Everything was planned in minute detail with fan experience in constant focus. Josh Glessing, vice president of strategy at the Haslam Sports Group (HSG), which manages various operational and administrative functions for the Crew and Lower.com Field, led a team that was focused on mapping out the fan journey and experience to ensure world-class service and engagement.
HSG then used that assessment to evaluate different technologies and determine what processes needed to be tied to them to deliver an optimal experience for fans. This research led to the creation of a fan experience built on technological innovation and a fully connected stadium ecosystem.
Fan Ingress Experience Improved with New Weapons Detection Technology
The experience that fans have when they enter the stadium was targeted as an important differentiator. Lower.com Field is a multipurpose stadium that hosts numerous events and contests that draw large audiences. The security/weapons detection process is one of the first touchpoints with patrons at the stadium and as such, it was critical to create an unparalleled ingress journey to keep fans coming back.
Unlike other larger, multipurpose stadium venues that draw large audiences, the use case for Lower.com Field focused on MLS matches and a few other events. It was critical to create an unparalleled experience.
The ingress fan experience at Lower.com Field involves multiple technologies, including facial recognition, ticketing, and security systems, including concealed weapons detection. The security and operations team from the Columbus Crew was an equal partner at the table when it came to evaluating options. In addition to other members of the Crew team, Meredith Ley, the manager of security and safety for the club, was heavily involved.
"For security scanning [weapons detection], we looked at a number of different options and combinations," she says. "At the Historic Crew Stadium where we played before, we used traditional magnetometers — and the lines outside of the stadium would backup at high peak times. Doing away with those was one of the priorities that we set up front."
The combined HSG and Crew team brought in a number of different solutions for evaluation. They put all of them through rigorous testing, from ease of deployment and management to efficacy.
"It was a collaborative effort across a lot of groups," remembers Brandon Covert, the VP of IT at HSG.
"We looked at more than just cost. All of the different pieces needed to fit together in just the right way. With the help of Evolv Technology, we designed an ingress experience at Lower.com Field that is the best in professional sports."
The Evolv Express system was included in the evaluation of security scanning and weapons detection solutions.
"We threw a number of weapons hidden on different body parts, and it caught them every time," Covert says. "This included non-traditional weapons technology that are hard to detect."
End-to-End Self-Service Security Scanning
Delivering an end-to-end self-service fan experience was at the heart of what the HSG and Crew teams wanted.
"We looked at some of the latest stadiums that had been built for professional sports teams in the U.S., and they were still using magnetometers and handheld scanners," Covert relates. "We wanted everything to be self-serve — from the turnstiles, to scanning tickets, to security scanning. At the same time, they needed to work in concert with each other. We even added facial recognition ticketing, which is way more advanced than mobile ticket scanning."
The deployment of the Evolv Express weapons detection systems was a seamless process, according to Ley.
"We have three entry gates," she says. "We determined that the southeast gate near downtown would see the highest volume of traffic."
With 80% of fans expected to enter the stadium through that one gate during a 20-minute window before kick-off, the challenge was significant. In response, the Evolv Solutions Engineering team worked with the HSG and Crew teams to configure and set up four Express dual-lane systems at the southeast gate where most fans enter the stadium, as well as one single-lane system at the ADA entrance ramp.
"They worked with us ensure they were placed in a position for optimal traffic flow," Ley adds. "Each lane has a secondary search table."
The Evolv Solutions Engineer worked with her team to create a loopback to the secondary weapons check table to ensure that those fans flagged for secondary checks don't clog up traffic going through the Express systems. Ley was initially worried about training staff from the third-party security company that manages the Express systems due to it being a new technology.
"This was a completely different approach to security," she says. "But it turned out that I was worried for no reason. The Express systems are very user-friendly, and the security team was able to learn how to operate them quickly and easily. When a potential weapon is detected, an alert icon appears on the screen, and it shows where weapon was detected on the person's body. This significantly streamlines the secondary security check."
When time for the opening event at Lower.com Field came in July 2021, Evolv was on site to assist the security team in the event any issues arose and to coach them on any changes that needed to be made.
"Evolv's service has been incredible," Ley says. "The initial sales and onboarding experience was outstanding, and the ongoing support has never wavered. Even when we run into a challenge during a Saturday gameday, the Evolv team has been available in a matter of a few minutes."
Security Screening and Ticketing Switched for Improved Experience
With the Evolv Express systems eliminating bottlenecks at the stadium entrances, the HSG and Crew teams were able to reverse the order, with ticket scanning before security at the high volume gate.
"This order inversion gives us an even better fan experience," Covert observes.
A key contributing factor is the accuracy of the Express weapons detection systems.
"For those of us who have used magnetometers, we're accustomed to the constant beeps caused by metal keys and other objects — where the fan must stop and empty out their pockets and open up their bags for a manual security check," Covert says. "That is no longer
the case with the Express systems."
Leveraging Data Analytics and AI to Improve Efficacy
The Lower.com Field security and operations teams are continuously striving to improve operational efficiency, employee and fan experiences. Evolv Insights analytics is an area Ley finds particularly useful.
"We looked at the flow of traffic around the southeast gate," she says, "and we found that fans kept shifting to the left, which pushed most of the traffic through a couple of the Express systems while leaving almost no traffic going through the one on the far right. The ticket scanning, which we do before security scanning at that gate, created bottlenecks before any traffic hit our Evolv systems. We took this information and concluded that we needed to reposition our ticket scanners so that all of the Express lanes at that gate get significant traffic. We're very excited about tapping additional insights generated by Evolv Insights in the future to help us continue delivering unparalleled fan ingress experiences."
The Cortex AI (artificial intelligence) capabilities that tap data insights across the Evolv customer base are something the team is also tapping into.
"The fact that the system is constantly learning and getting better at weapons detected by leveraging insights across the entire Evolv ecosystem is really exciting," Covert notes. "Being able to distinguish between an umbrella and a weapon or an eyeglasses case and a weapon improves our security while making us more efficient. Most importantly, it will make our ingress experience even more seamless."
Technology Enables Self-Service Functions for Fans
The HSG and Crew teams were very confident in their selection of technologies for fan ingress, including the Evolv Express systems.
"Our assessment of solution options was very thorough, and we put the Express systems through every imaginable pace," Ley says.
The improved fan experience was driven home when Lower.com Field opened, and the HSG and Crew teams observed fan reactions during entry to the stadium.
"Fans would pass through the Express systems and put up their hands as if they were going through a TSA security
checkpoint," Covert explains. "They couldn't believe that the entire experience was fully self-serve. Having a great ownership group and the support of the local community makes all the difference when it comes to acquiring and using breakthrough technologies like those from Evolv. The Haslam and Edwards families wanted to build an unparalleled fan ingress experience from the very start—and that is exactly what we did with breakthrough technologies like those from Evolv."
---
John Baier is vice president of professional sports for Evolv.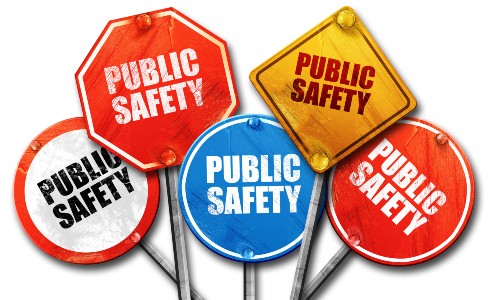 Leading in Turbulent Times: Effective Campus Public Safety Leadership for the 21st Century
This new webcast will discuss how campus public safety leaders can effectively incorporate Clery Act, Title IX, customer service, "helicopter" parents, emergency notification, town-gown relationships, brand management, Greek Life, student recruitment, faculty, and more into their roles and develop the necessary skills to successfully lead their departments. Register today to attend this free webcast!