The Future of Access Control Technology in Higher Education
Be on the lookout for these access control trends. Perhaps your campus has already embraced some of them.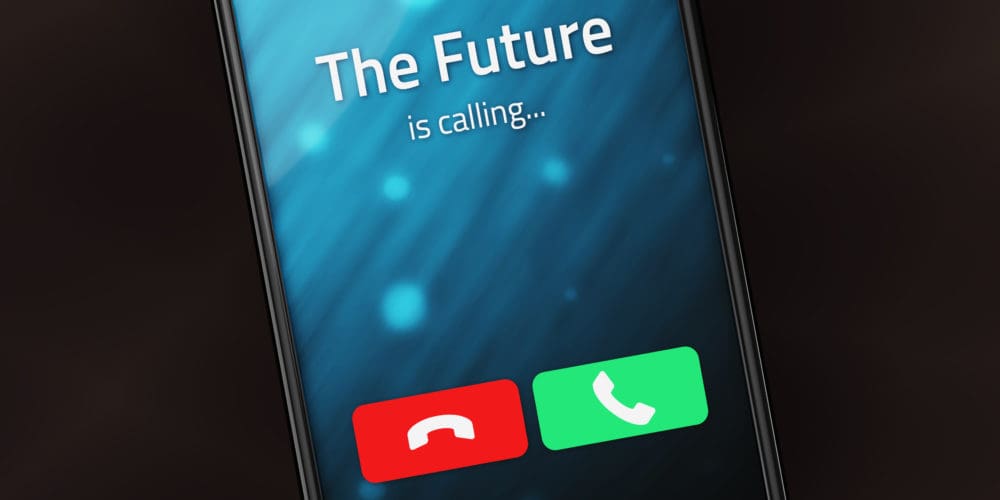 Maintaining a safe and nurturing learning environment within budget restrictions and government regulations is a challenge most higher education institutions face. With issues like gun violence continuing to remain unabated, the security and safety of students, staff and assets are becoming more important to colleges and universities.
Fortunately, security technology is also advancing at a rapid pace, with reports of new products in both hardware and software surfacing almost every month. For access control in the higher education sector, this means the use of new modalities and greater integration with other solutions.
Key Cards and Mobile Access Control Credentials Provide Options
Proximity cards have long been a preferred access control solution for education institutions. However, the convenience of card-based solutions has limited campus' interests in other access control modalities because the investments didn't seem worth it.
But with the arrival of mobile credentials (on smartphones), there is a change in this attitude. The major attraction is that colleges and universities may not need to worry about issuing physical cards to students. Almost everyone owns a mobile phone these days, especially on a college campus. Mobile credential-based access control doesn't have the privacy concerns that arise with biometric solutions either.
Of course, the use of mobile credentials is still in the planning stage for most organizations, with discussions around infrastructure upgrades taking place. But the potential advantages cannot be dismissed. They include:
Biometrics and multi-factor authentication: More smartphones use biometric and/or pin-based unlocking systems. This allows the use of biometrics without compromising privacy and multi-factor authentication without the need for extra hardware.
Customizable: Smartphone apps allow authorities to add more features to access control systems than traditional cards. This enables campuses to make the credential multifunctional and unique to each system being deployed.
Flexible distance options: By leveraging the location services in a phone, authorities can specify the distance from which a user can gain access to a location. This means someone doesn't need to hold their phone inches away from a reader.
Emergency and mass notification: Mobile phones are built for two-way communication. When integrated for access control, they can also disseminate information. This would prove useful not just in emergencies but also for updating students about day-to-day information. With geofencing features, authorities can even send notifications to people within a specified area.
Easy to cancel: Mobile credentials allow authorities to revoke access for a particular device remotely. This saves organizations the time and cost of requiring students, faculty and staff to hand over cards to security managers and having their access privileges revoked manually.
No cost to upgrade: With a virtual credential, upgrades to credential technology, formats etc. can be done without replacing hardware. The credential is application-based, meaning that a standard update can be pushed.
Integration Helps with Campus Event Management
Managing events can be extremely challenging for colleges and universities. Fortunately, today's integrated technologies can make these tasks easier.
For example, the Missouri University of Science and Technology (Missouri S&T) has on average about 125 scheduled events per day that require managing unlock schedules throughout the campus. They use a popular event scheduling platform for this. But until recently, every day, staff had to go into the building several times to change locks or lock permissions according to the schedule of events. This meant that the university had to employ a team of full-time personnel just for this, making it a costly affair.
Like many other institutions of higher ed facing this type of issue, Missouri S&T called on several manufacturers to explore ways to automate this process. By doing so, the school was able integrate their access control system to their existing event management solution, right down to classroom schedules, thus increasing security levels and simplifying the access control process.
Higher education institutions are also interested in automated rules around role-based or event-based access control. This means that when there is a special event on campus, the access control systems will respond in accordance with it, allowing only the people who are intended to attend the event in and keeping others out. The whole process is automated to function without the need for any human intervention after installation.
For most colleges and universities, custom integrations like these allow for a massive savings in time and efficiency of onsite staff for management of their campus as a whole. Utilizing the custom integration abilities of a powerful access control platform can drive to a more fully automated campus overall.
Security Cameras, Analytics Can Help
Access control systems by themselves can control entry and exit, but when there is an unauthorized attempt or overuse of a credential, security managers may need to verify the identity of the person with video cameras.
Integration with video surveillance systems offers a solution for this. Cameras can continuously record or become active only when there is an unwanted activity. When integrated into the video management system, campus security or public safety receive a display that shows the details of a person who accessed a particular door along with the video.
Video analytics can also be used here for the automatic verification of the person, eliminating the need for staff to check the video personally. If the automatic verification fails, the system can alert staff who can respond immediately.
Some solutions allow security departments to set up more complex alerts. For instance, users can set up an alert if someone tries to force a door open, holds it open for too long or tries to tailgate. Administrators can also make customized lists to include things such as individuals arriving late to their destinations.
Incorporating Visitor Management Is a Must
Managing guests is an essential function for any organization, and often there is dedicated staff for this. Automated visitor management solutions today can utilize deep integration and preparation to allow for little to no onsite staff interaction at the time of guest arrival.
Integrating visitor management systems with access control is necessary for its smooth operation. Customers can incorporate visitor management systems with popular email clients to automatically collect details of people scheduled to visit a place on any given day.
Once the system receives this information, it may begin with allotting specific parking spots for a guest and ensuring they have permission to enter the right buildings and rooms. Integration with visitor management systems also allows security managers to keep track of guests by following records of their access control event audits.
Building Management Integration Conserves Energy
We can integrate access control systems to HVAC devices or building management systems (BMS) to conserve energy. This is important for institutions of higher education because sustainability is a critical value that they are trying to teach the next generation. In addition, as public universities in particular aim to cut costs to save programs and professors, any bit of cost-savings is worthwhile.
If there is no one occupying a facility, the temperature and lighting can be adjusted accordingly. There is no need to light up an entire building that doesn't have anyone in it. The integration allows the access control system to communicate with other systems to unify the whole campus.
Similarly, when integrated with access control, BMS can also identify a person who has entered a building. Based on the schedule that has already been uploaded, the system will know where that person is supposed to go to and adjust the temperature and lighting in that location accordingly.
Wireless Locking Systems Can Reduce Costs
Demand for integrated wireless lock systems is also on the rise in the education vertical. Many of the integrated lock manufacturers make wireless locks with a reader, exit-request buttons and lockset mechanism in a single unit.
Wireless solutions are attractive for their lower costs, as they can can be installed without cables and drilling deep into the infrastructure. Wireless systems are most popular for use in residence halls to control each room, especially when there are at least 100 installations in a building, making the overall cost and ease of installation a critical factor.
These costs will come down further if users elect a mobile credential-based system allowing for much easier management of credentials. Before, the price of controlling access to individual rooms was too high for many campuses to afford. Mobile devices are best suited for wireless networks as they already support most wireless technologies like Bluetooth (BLE) and near field communications (NFC).
Adopt Systems With Open Architecture
As more customers seek to integrate the operational technology of universities with security systems, open architecture becomes critical. Solutions with open architecture don't restrict customers into one system and vendor for every need.
Unfortunately, there are very few access control vendors who specialize in higher education. Many of them use proprietary systems that have frustrated campuses to no end with their lack of flexibility and high ongoing costs.
This is where the selection of the right manufacturer become vital. The right vendor can provide an open system that can integrate easily with other solutions without compromising security.
Consider Cloud Solutions/Security as a Service
Cloud-based or security as a service (SaaS) solutions are becoming more popular because they are easier to manage. However, they have yet to make significant inroads into higher education. For the most part, colleges and universities still prefer on-premise installations. This could be because many of them are not familiar with the cloud systems and how they operate. Moreover, many campuses believe that the subscription fees of cloud services are more expensive than owning the entire system on-premise.
However, we are beginning to see an interest in SaaS. Naturally, as campus customers start to show interest, manufacturers become increasingly interested in entering into such markets and providing a solution that addresses specific user painpoints. It is expected that more conversations related to the cloud will become prevalent in higher ed as the technology becomes more mainstream and accessible.
The main attraction of SaaS-based systems in the enterprise segment is lower upfront costs, but it can also save users money when it comes to managing the IT department. The cost for an end-user to manage an IT system, including server fees and installation fees, can be relatively high. Each new piece of equipment must be configured and added to the server, which can be time consuming and, as a result, costly. SaaS systems alleviate the need for local IT teams, allowing the end-user to allocate these resources elsewhere. In addition, there are other distinct advantages to SaaS, such as easier software, firmware and server updates.
Campus Access Control Integration Is Here to Stay
The dominant trend in higher education access control now is integration. Customers want easier installation and operation at reasonable costs. Integrating with event management, video surveillance, building management and visitor management systems will enable users to access all of these facilities from a single interface. It will also allow for more automation and help campuses reduce the number of employees required to operate the system.
In the coming years, we may see mobile credentials becoming more popular as they will reduce the costs and hassle of replacing cards and allow more remote control. Access Control as a Service could also earn more interest, as campuses become more aware of the convenience and efficiency of cloud-based solutions.
Regardless of what the future holds, one thing is certain: higher-ed access control is a unique market with changing needs that reflect an evolving technology landscape. It is important for manufacturers to fully understand these needs and help to identify ways  to better automate processes and improve effiecencies as a result.
Jeff Bransfield is national sales manager for RS2 Technologies.
If you enjoyed this article and want to receive more valuable industry content like this, click here to sign up for our FREE digital newsletters!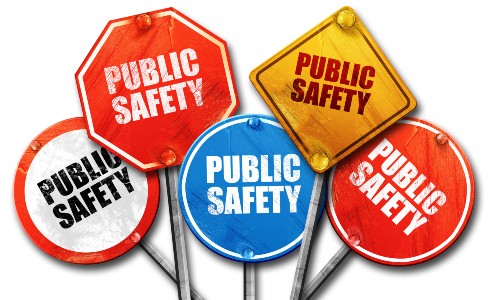 Leading in Turbulent Times: Effective Campus Public Safety Leadership for the 21st Century
This new webcast will discuss how campus public safety leaders can effectively incorporate Clery Act, Title IX, customer service, "helicopter" parents, emergency notification, town-gown relationships, brand management, Greek Life, student recruitment, faculty, and more into their roles and develop the necessary skills to successfully lead their departments. Register today to attend this free webcast!