Telemedicine: A Prescription for Campus Mental Health Services?
Treatments provided over the Internet could be the solution to meeting the increased need for mental health services on college campuses.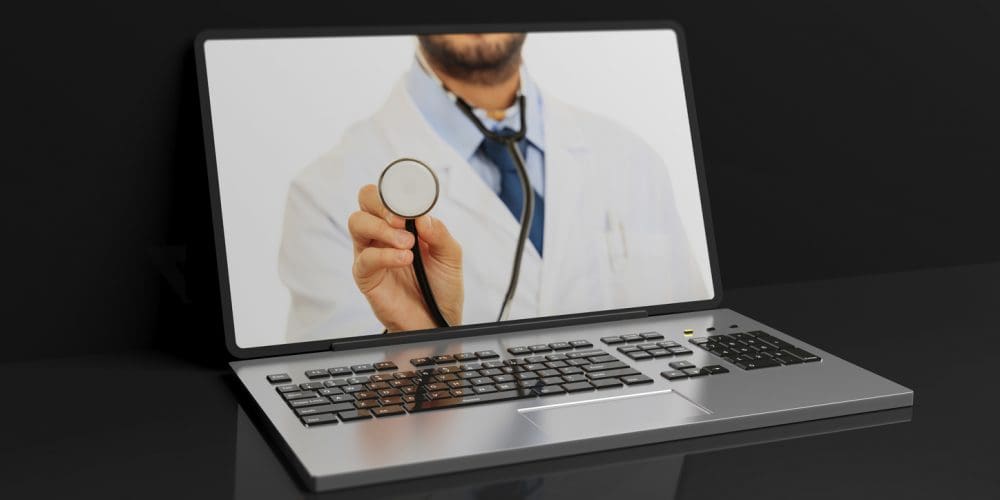 Marissa Enriquez, assistant professor of clinical practice of social work at USC, said virtual therapy need not be limited by geography or regular business hours. At half of college campuses, student counseling centers are only open 8 a.m. to 5 p.m. Many shut down over holidays or school breaks. And at large universities with enrollment over 20,000, three-quarters of the students live off-campus. Online students aren't even on campus.
Teletherapy also can be an antidote to the shame that too often accompanies mental illnesses.
Clients "tell us that the stigma around not just having a mental health problem, but seeking help for that mental health problem, was so great that they were reluctant to even try," Islam said. "Telehealth provides an opportunity and an option for individuals who otherwise wouldn't seek help."
Nuts and Bolts of Setting It Up
Before universities decide to establish a telepsychiatry program on or off campus, they must sort through evolving legal, regulatory and financial issues. Guidelines often aren't clear or are dependent on state or local jurisdictions. Key among them are:
Licensing. At least eight states require doctors who practice telemedicine to have a telemedicine license. But most states are silent on this matter or have a mishmash of rules. Some allow out-of-state therapists to conduct telemedicine. Others require doctors to be board certified in their specialties. The social workers and clinicians at USC Telehealth, for instance, can treat only California residents. If a student were to transfer to a school in another state, her therapist could no longer see her.
Informed consent. This is an acknowledgement, usually in writing, that the patient understands the potential risks and options related to treatment. As with licensing, rules vary greatly by state. A few states require providers to disclose the risks and benefits of telemedicine. In at least two states, patients must be informed how to get follow-up care.
The technology platforms used for telemedicine must meet the security measures under the federal Health Insurance Portability and Accountability Act (HIPAA). Video, audio, documents and chats need to be encrypted. The web link must be secure and not dependent on outside firewalls, so the student and therapist can safely log in from anywhere. Skype is not HIPAA-compliant.
Reimbursement. More private insurers such as Aetna and BlueCross BlueShield cover telemedicine. Still, nearly 60 percent of states do not have laws governing coverage from commercial carriers. This could be an issue for some students on their parents' health plans.
Collaboration May be Critical
Few, if any, telepsychiatry clinics operate as standalone entities. They have clinical or community partners that can bridge the gap in their services or serve as referral sources.
For example, the North Carolina Telepsychiatry Program is set up to serve patients who arrive in a mental health crisis at emergency rooms that may not have 24-hour psychiatric staff. The program links a statewide network of hospitals via two-way audio or video with remote mental-health specialists who can start treatment immediately.
Local or community mental health agencies can serve as a conduit for clients without the equipment or internet connection to log in from home. Police responding to calls involving domestic violence or substance abuse can refer people to teletherapy for follow-up care.
Islam and Enriquez agree that people who are in danger of harming themselves or others need in-person intervention. Private clinicians, hospitals and campus clinics can take over in urgent or severe cases.
Islam believes teletherapy will really gain traction when more people who are living with depression, panic attacks or other mental disorders hear it recommended by a trusted source.
"So, for instance, if a student is talking to a professor or a guidance counselor or even a friend, for them to say, 'It sounds like you're really struggling. Have you thought about contacting a therapist at telehealth?'" Islam says. "This trusted source is the most crucial link."
---
Colleen O'Day is a digital marketing manager and supports community outreach for 2U Inc.'s social work, mental health, and K-12 education programs. Find her on Twitter @ColleenMODay.