Siemens, Shooter Detection Systems Partner to Improve Safety During Active Shooter Incidents
The partnership allows for the integration of SDS' Guardian Indoor Active Shooter Detection System and Siemens' Siveillance Video system software.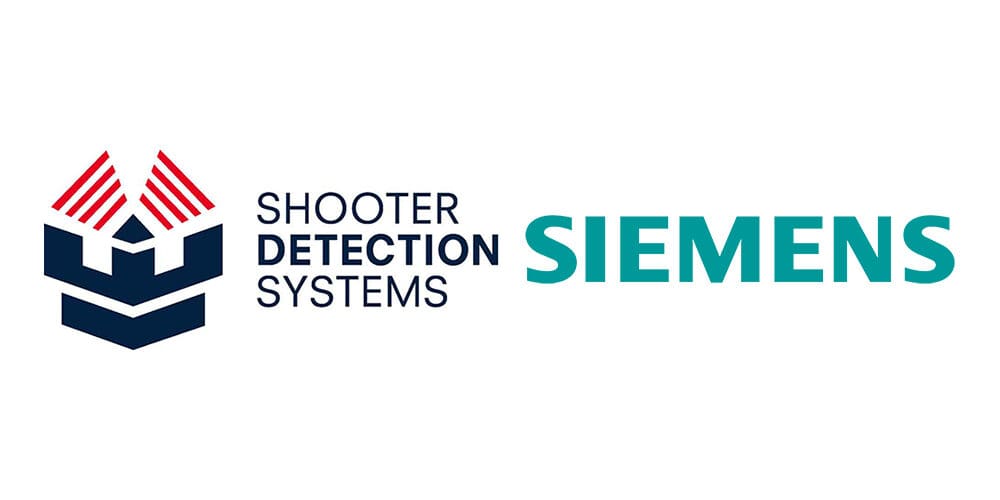 Siemens, a global technology company, and Shooter Detection Systems (SDS), an Alarm.com company that provides gunshot detection solutions, have integrated technologies to improve public safety in the event of an active shooter.
The technologies, SDS' Guardian Indoor Active Shooter Detection System, and Siemens' Siveillance Video system software, will allow organizations to automatically alert building security by triggering alarms, associate live video feeds with real-time tracking of identified shots on building floor plans, and take other automated actions when gunfire is detected within a building.
The Guardian Indoor Active Shooter Detection System is a network of smart sensors that use acoustic detection software combined with infrared detectors to detect gunshots happening inside a building while filtering out false alerts. The sensor transmits shot location information, including the building address and the location within the building where shots were fired.
Siveillance Video is a video management system that provides visual tracking and verification of events. Its modular structure, scalability, and open architecture enable an adaptable approach to an organization's growing security needs, says the company. There is also an option to integrate Desigo CC building management system or Cerberus danger management system, which are facility management platforms that provide operators with a holistic view of building automation, fire, access, and video systems information. By integrating these systems, shooter detection inputs can trigger automatic responses such as restricted access control and mass notification alerts.
"In the event of a security incident, like an active shooter, it's imperative to know as much information as you can as fast as you can and be able to share those details automatically with first responders," said Rich Reidy, Security Segment Head at Siemens Smart Infrastructure USA. "Digitalization is the key to creating safer indoor and on-campus environments. The integration of Siemens' smart security portfolio and SDS's gunshot detection solution is a prime example of this."
Combining these technologies is also said to further automate the emergency communications process, expanding the reach of shot notification to more people at once, while automating the video verification process.