Security Industry to Provide 1 Million Meals to Feeding America
Security industry professionals are being asked to support Mission 500, which will help feed families effected by the coronavirus crisis.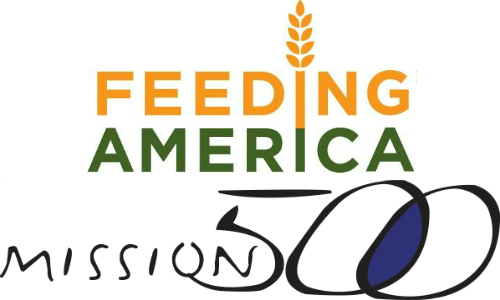 MIAMI — Mission 500 is partnering with Feeding America, a hunger relief organization, to help families in crisis across the United States during the coronavirus pandemic. Security industry professionals are being asked to support the cause, which has a goal to raise $100,000 to secure one million meals.
"The COVID-19 pandemic is a crisis of epic proportions affecting people from every walk of life around the world, and will affect those families who were already struggling to make ends meet the hardest," says Ken Gould, Chairman of the Board, Mission 500. "While many in our industry will face health and financial hardships, it's important that we do not forget the scores of families and children who have little to nothing to fall back on during these trying times. Please consider supporting the Million Meal Challenge we have launched in partnership with Feeding America."
Mission 500's first milestone goal is to raise $10,000, which Hikvision USA has agreed to match the first $5,000 donated. Following are multiple ways security industry professionals can contribute:
 Individuals:
Contribute directly
Ask industry colleagues, friends and family to contribute
Promote through your personal social media channels
Shop on AmazonSmile using Mission 500 as your organization of choice. During the challenge, all proceeds earned through the website will be used toward the initiative
Corporate sponsors:
Contribute a donation on behalf of the company
Offer to match some or all of your employees' donations
Promote the cause through social media channels
"The COVID-19 crisis has created unprecedented uncertainty. With schools closed and many people out of work, hunger is a dire problem in our communities," says Marianne Chew, Hikvision USA director of marketing. "Working together, we can make a difference. Hikvision USA is very grateful to have the opportunity to work with Mission 500, Feeding America, and others in the security industry to support children and families in need."
For more information, go here.