Seattle Public Schools Closing Due to COVID-19 Outbreak
The coronavirus is prompting the closure of campuses for a minimum of 14 calendar days.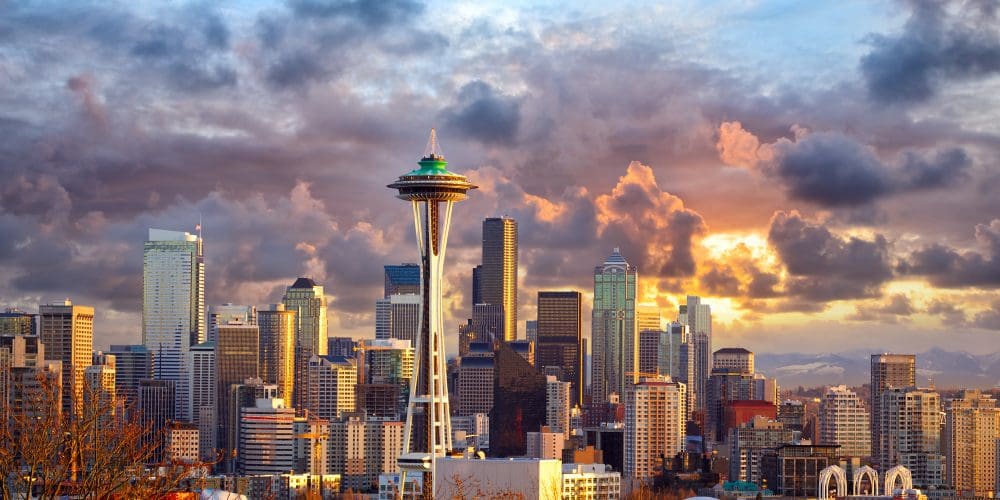 To combat the COVID-19 outbreak, the Seattle Public School system announced on Wednesday that all school building activities including school day instruction, childcare, health services, enrichment, etc. are canceled starting Thursday, March 12 for a minimum of 14 calendar days.
The closures are due to the ongoing coronavirus outbreak in the state of Washington. About 53,000 students are affected by the school closures.
Gov. Jay Inslee has also banned events and gatherings with more than 250 people.
"Starting today, events that take place in King, Snohomish and Pierce counties with more than 250 people are prohibited by the state," the governor's office said in a statement. "This order applies to gatherings for social, spiritual and recreational activities. These include but are not limited to community, civic, public, leisure, faith-based, or sporting events; parades; concerts; festivals; conventions; fundraisers and similar activities."
"This is an unprecedented public health situation and we can't wait until we're in the middle of it to slow it down," Inslee said. "We've got to get ahead of the curve. One main defense is to reduce the interaction of people in our lives."
Here's the announcement:
Dear Families:
Together, we are facing an unprecedented health crisis in our community. In our response to COVID-19, we must depend on the wisdom of our health experts and elected officials and lean on the resolve of our strong community.
We have been following the guidance of Public Health Seattle and King County and implementing preventive and responsive strategies, but in light of Governor Inslee's request that all citizens practice measures to slow the spread of COVID-19, it is now time for the district to act swiftly.
Starting Thursday, March 12, Superintendent Denise Juneau and the Seattle School Board will close Seattle Public Schools for a minimum of 14 days as the Center for Disease Control and Prevention (CDC) currently guides. This necessary action is an effective way to disrupt widespread infection.
Beginning Thursday, March 12, all school building activities including school day instruction, childcare, preschool, athletics/sports, health services, enrichment, etc. are canceled until further notice. Wednesday, March 11, childcare and extended day supports will continue as planned. We have an emergency food plan which will be put into place on Monday, March 16. More information will be provided by Friday, March 13.
The decision to close the district was extremely difficult. We know that closing our schools will impact our most vulnerable families and we recognize that working families depend on the consistency and predictability of supports and services our schools offer. We are working with partners and the city to determine how to best mitigate the impact closing schools will have on working families.
We also recognize there are still a lot of unknowns about this disease and just how prevalent it is in our community. Yesterday, we had our first staff member confirmed with COVID-19. As testing becomes more readily available, these cases will increase. While children appear to be more protected from extreme symptoms, adults, including our educators and employees, need support and protection as well.
As we have shared many times, our goal has been to keep our doors open as long as possible in order to support our students and the entire community. Our incredible school staff, school leaders, and central support staff have been unwavering in this commitment. We appreciate their service to our community, children, and families.
It is in times like these that our community values become visible. Please take care of each other. Reach out to neighbors and lend a hand to those in need. We will get through this, but it will take all of us thinking creatively and continuing to support our community's children.
The superintendent will continue to stay in conversation with the city, state, and local officials, and partners as our entire region responds to new guidance and a call to take an active role combating COVID-19.
More information will be communicated Thursday, March 12, to all families. Please check the Coronavirus 2019 Update webpage for new information.
There was no indication that the K-12 school instruction would switch to distance learning. Many institutions of higher education have moved to online formats or are preparing to do so.
Read More Articles Like This… With A FREE Subscription
Campus Safety magazine is another great resource for public safety, security and emergency management professionals. It covers all aspects of campus safety, including access control, video surveillance, mass notification and security staff practices. Whether you work in K-12, higher ed, a hospital or corporation, Campus Safety magazine is here to help you do your job better!
Get your free subscription today!
One response to "Seattle Public Schools Closing Due to COVID-19 Outbreak"