North Dakota Allowing COVID-Positive Healthcare Workers to Stay on the Job
The move is opposed by the North Dakota Nurses Association.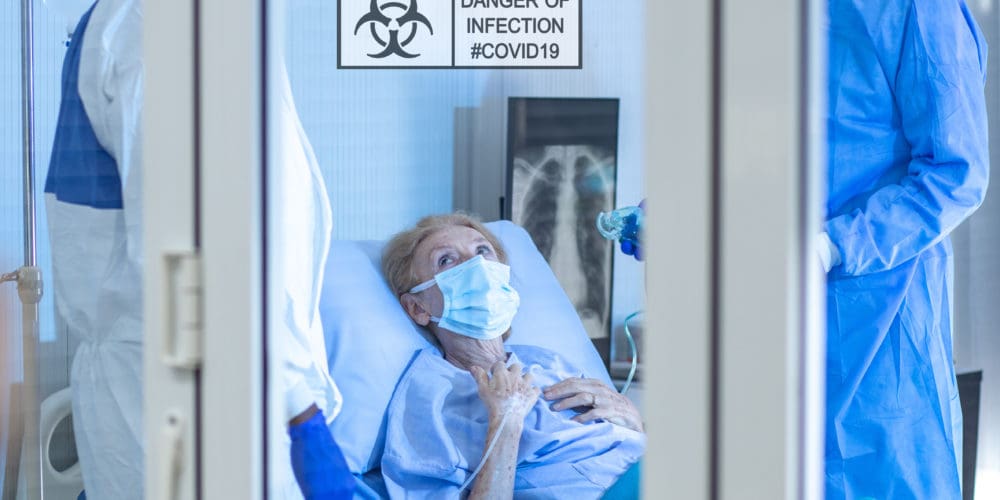 North Dakota Gov. Doug Burgum announced this week that the state will allow healthcare workers who have tested positive for the coronavirus but are asymptomatic to continue working in COVID-19 units.
The move was prompted by hospital staff shortages as the state's medical facilities have reached 100% of their capacity due to the number of coronavirus cases skyrocketing in recent weeks.
Healthcare workers who test positive for COVID-19 will only be allowed to treat patients in coronavirus units.
The Centers for Disease Control and Prevention's (CDC) Strategies to Mitigate Healthcare Personnel Staffing Shortages permit healthcare workers who are suspected or confirmed to have tested positive for COVID-19 to return to work if there are persistent staff shortages at the hospitals where they work.
However, the move is not supported by the North Dakota Nurses Association (NDNA).
"NDNA recommends that all other public health measures to reduce the demand on the health care system and address staffing shortages are deployed before implementing this particular strategy," the association said in a statement on Tuesday. "This should include effective and scientifically proven preventative measures such as mandating mask wearing in public places, maintaining physical distancing, and exercising good hand hygiene."
Burgum has not supported a statewide mask mandate, reports the Associated Press. Instead, he has stressed personal responsibility.
Just this week, the CDC emphasized in an updated scientific brief that wearing masks protects those who wear them, as well as those around them.