New Mexico State Student Shot While Allegedly Being Hazed at Fraternity
The shooting happened at a "non-registered" event in November and has resulted in the fraternity being suspended for hazing.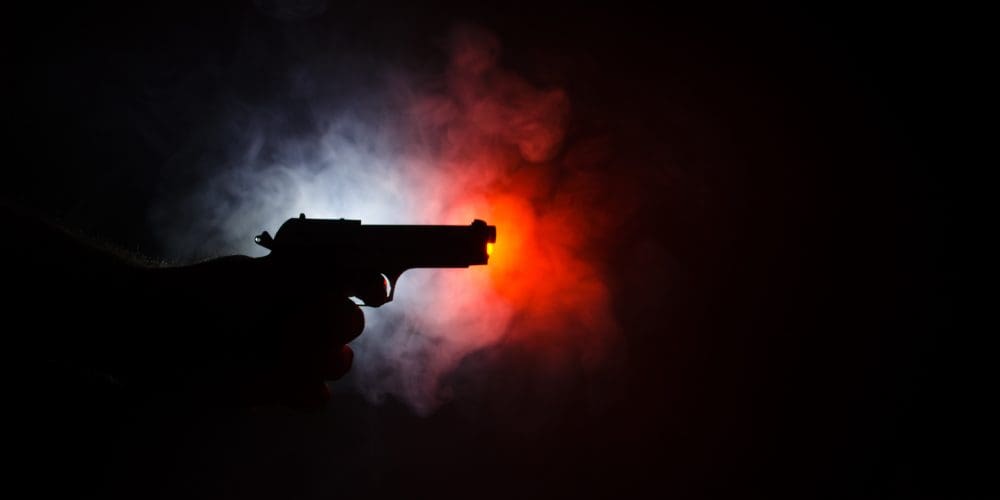 New Mexico State University (NMSU) has suspended a fraternity after a pledge was shot during a suspected hazing incident.
Jonathan Sillas was pledging to join Kappa Sigma at a "non-registered" event in Cloudcraft, New Mexico November 8-9, reports KFOX14.
According to Sillas, members of the fraternity pulled him aside with one of them saying "We didn't do this to you." They then ordered him to turn around during an initiation, reports ABC7.
He was expecting to be hit with a paddle. Instead, Miguel Altamirano, 21, allegedly pulled a gun from his backpack and told Sillas the gun wasn't loaded. He then shot Sillas in the leg.
Sillas was then taken to a local hospital for treatment.
Altamirano later told police he only pulled the gun on Sillas to "mess with him," not to hurt him, reports The Round Up.
KFOX14 reports that court documents describe several violations by the fraternity, including:
Purchasing or serving alcohol to minors
Making new members walk to campfires at night while randomly being tackled by other members to rob them or break an egg being carried by the pledge
Requiring new members to stand at a campfire while active members held a gun to their head or other body part and then pulling the trigger
It is also alleged that while Sillas was being shot, other pledges were having guns pointed at their heads.
Altamirano has been charged in the incident and was expelled from NMSU back in November. He has expressed remorse for his behavior.
His attorney told ABC 7, "The evidence in this case is consistent with negligent handling of a firearm and not the crime of aggravated assault."
NMSU also suspended the fraternity for hazing in December after an investigation. Kappa Sigma is suspended until 2024.