New Data Reveals Schools' Top Safety Concerns about Campus Reopenings
The report found that mental and physical health, and social distancing are among the top concerns as many schools adopt hybrid-learning approach.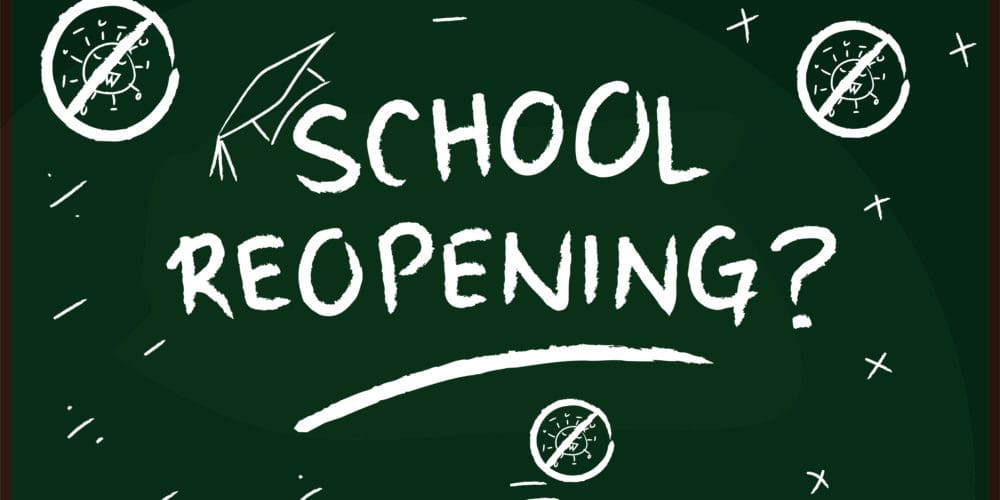 A new survey released by Rave Mobile Safety on Thursday reveals the top safety concerns that school administrators, teachers and staff have about returning to the classroom, as well as the steps they are taking to create a safe environment when campuses reopen during the coronavirus pandemic.
Chief among those concerns are the mental and physical health of both teachers and students and enforcing social distancing practices, according to a press release from the company. The report also addresses what learning will look like once everyone does return to classrooms and managing a hybrid learning environment.
Key findings of the report include:
Social distancing and mental/physical health of school staff are the top health and safety concerns for the new year as the coronavirus evolves. Social distancing is a top concern for those returning to school (77%), followed closely by teacher/staff physical health (70%) and mental health (69%), as well as student mental health (69%) and physical health (67%). To address these concerns, schools will be putting up signage promoting social distancing (74%) and issuing daily temperature checks (69%) and wellness checks (57%).
State and local governments will be the major influencers about when schools reopen and teachers and students return to the classroom — and many are starting early. While parent preference (43%) and a belief in the importance of in-person learning (50%) are factors in the decision whether to return to the classroom or not, most school leaders report that state (81%) and local (57%) governments are major influencers in that decision. Additionally, 44% report that their school districts are going back before September, compared to 6% considering a December or later return to in-person learning.
Hybrid learning is the most likely class model for students and teachers this year, meaning that schools also need to overcome distance learning challenges.As circumstances force schools to consider alternate learning models, a hybrid approach of in-person and remote learning is the most popular solution (75%). For that model to be successful, schools need to consider the challenges that emerged from classes held remotely this spring, chief among them being students lacking internet access and low student and parent engagement.
"This year, 'school safety' has taken on an entirely new level of meaning, from meeting CDC standards to caring for the mental health of those in the building," said Todd Miller, Chief Operating Officer, Rave Mobile Safety. "Clear communication about safety standards and compliance with everyone involved in that effort, from teachers and administrators to parents and students, has never been more critical. We are proud to support schools in these efforts through tools that enable daily wellness checks and frequent communication with all stakeholders, which help promote health and safety and create a sense of consistency during a disruptive, stressful time."