How to Protect Your Home Network from Cyberattacks
With so many campus employees and students working and studying from home during the COVID-19 crisis, home network protection is critical. Here's how you can stay safe while working and studying online while social distancing.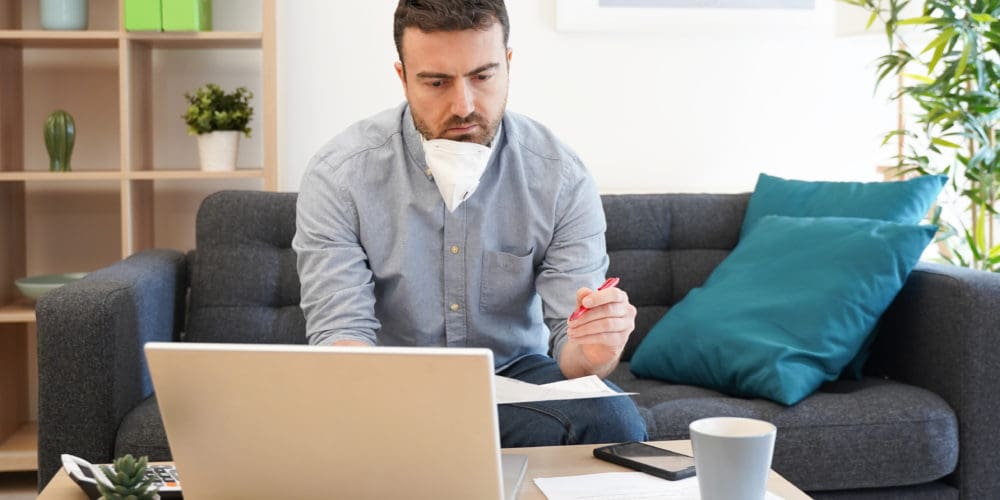 Cybercrime has reached epic proportions. Bromium and McGuire estimate that cybercrime generated more than $1.5 trillion in profits in 2018 alone, and this figure is expected to climb as cyberattacks grow increasingly larger and more sophisticated in scope. Factor in the proliferation of IoT devices in residences, and it's clear that cyber-hacking is a real problem.
With cyberattacks on the rise and with so many campus employees and students working and studying from home during the COVID-19 crisis, the security of your home network should be a top priority. This includes the installation of high-quality products with internal safeguards, remote monitoring and remediation, as well as ongoing training and support from a security company/security integrator.
It's time to get real about cybercrime and understand the potential risks of an unsecured home network. Not addressing the risks exposes important financial and personal data to cyberhackers. It can also and compromise the performance and privacy of connected smart devices such as surveillance cameras and door locks.
Network Security Basics
It's important to periodically change your passwords. Additionally, if you hire a security integrator to install your network and its connected devices, they should implement standard policies and procedures for their staff to follow and document when setting up, maintaining and monitoring their customers' home networks.
For example, your vendor should make it a standard procedure to always change the default passwords on the products they install and assign unique passwords to each client.
"These are simple steps we can take that can make a huge difference in the security of home networks," says Access Networks Chief Sales Officer Bryce Nordstrand.
Advanced Software Solutions
Most off-the-shelf home networking routers offer fairly basic firewall protection that never changes throughout the life of the product. Cyber-risks, however, are constantly evolving, growing increasingly more sophisticated, encompassing and dangerous.
This type of router, therefore, can't provide the level of protection most homes need. The security protocols and settings of a professional-grade router, on the other hand, undergo constant, daily updates, enabling it to protect the entire home networking system and its connected devices from each new crop of cyberthreats.
"The protection software utilized by routers of this caliber is on the lookout for threats worldwide and update the level of protection automatically," says Nordstrand. "This technology ensures that the router is always up to date and that your home network is well protected against any new threat."
Despite advances in anti-hacking measures through advanced firewall software, attacks can infiltrate the gateway. Remote monitoring of a home network, therefore, becomes a critical second line of defense. Anything that slips by a router's firewall software can be quickly identified and resolved before damage occurs.
The last line of defense against nefarious activity on a home network is its users… you. For example, research from Bromium and McGuire indicates that 45% to 50% of all illicit trading of personal information, like credit card and social security numbers, can be traced back to breaches of social media platforms.
Your security integrator can help you better understand the degree of criminal activity on networks and practices you can implement to minimize risk.
Take a 3-Prong Approach
Implementing a comprehensive, three-prong approach to the protection of your home networks — advanced firewall, live monitoring and education — allows you to cover all your bases.
This article originally appeared in CS sister publication Security Sales & Integration. It has been edited.