Enhancing Campus Safety and Security with Intelligent Analytics
Analytics employed in a campus environment can promote situational awareness and proactive risk mitigation. Here are six key applications to consider.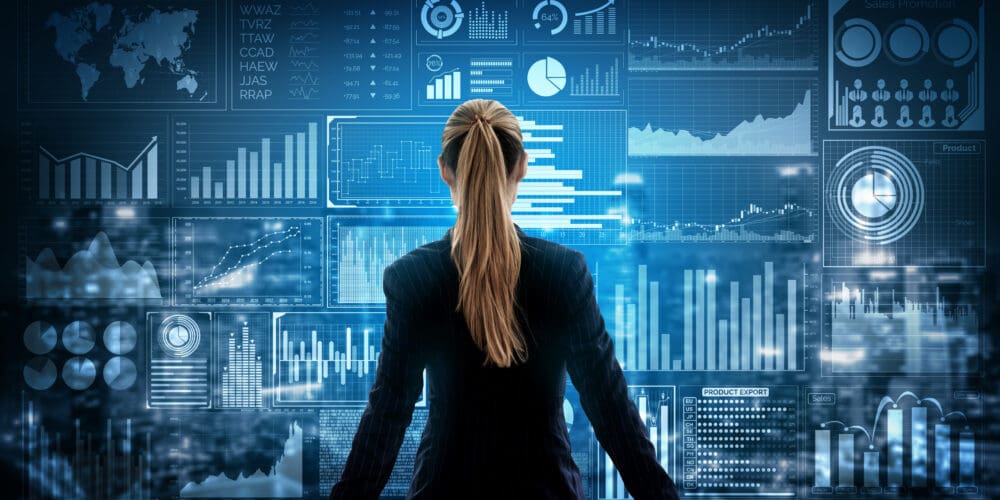 While parents and students are enjoying the summer lull prior to school reopening, school districts are busy preparing to meet the challenges of full classrooms and heightened expectations for security and safety for the 2021-22 school year.
Whether it be access control or video surveillance, security technology in many schools is being driven by artificial intelligence (AI)-based software and analytics that do far more than grant access or record images for eventual review.
Access control systems are integrated with secured entrances that house critical data remotely in the cloud for tracking and monitoring student and staff movement and behaviors.
The capabilities of smart video surveillance systems are even more robust. Going beyond simple facial recognition and alerting for suspicious persons, video analytics housed in the cameras can use sensitive mask detection analytics to monitor compliance if and when mask-wearing is required. With the help of advanced analytics, video surveillance can identify objects or packages that might be a threat or incorporate license plate recognition (LPR) software to aid in monitoring vehicle traffic and persons of interest.
A joint report released in July of last year by the National Center for Education Statistics and the Bureau of Justice Statistics examined crime that has occurred on school and college campuses since 1999. The report presents data on crime at school from the perspectives of students, teachers and principals, in addition to government and social agencies.
One of the most significant facts from the survey illustrates the power of video surveillance. The percentage of public schools reporting the use of security cameras to monitor their campuses increased from 19% in 1999–2000 to 83% in the school year 2017–18.
The report also indicates that security planning and security staffing have significantly increased. The percentage of public schools that had a written plan in place for procedures to be performed in the event of an active shooter increased over time, from 79% 2003–04 to 92% in 2017–18.
And the percentage of security staff present at a school at least once a week increased from 42% in 2005–06 to 61% in 2017–18, with high schools (84%) and middle schools (80%) reporting heavier staffing than primary schools (51%).
Technology's Promising Practices
Planning for any school security system is a complex exercise since the operational demands vary from campus to campus. But a sound security technology framework with advanced analytics and AI-driven solutions can be leveraged to increase situational awareness and create pods of data-rich intelligence that enhance proactive outcomes for both security officials and administrators. Video-content analytics empowers systems operators to pinpoint problems and formulate solutions based on actionable data.
The flexibility of an intelligent analytic campus solution is that it has legs across myriad sectors. While we are addressing school campuses as our focus here, the use-case expands far beyond to hospitals, and corporate and industrial campuses. Some of the solutions that we discuss are universal in application, which is what makes AI-driven analytics so powerful.
So, as your team contemplates solutions that might be incorporated into your campus, here are six key applications to consider:
1. Intelligent Pedestrian Lighting
One unique use of analytics in a campus or in other high-traffic, poorly lit area is an intelligent system of light accompaniment for pedestrians. This relatively new solution is perfect for a campus public safety department because it helps prevent pedestrians from being struck on unlit or dark crosswalks. The solution draws the driver's attention to the pedestrian by escorting them with dynamic illumination along the pedestrian crossing. The dynamic illumination significantly increases the speed of drivers' visual-motor response, so they have the ability to brake in time to avoid accidents.
This recently released analytic solution employs video analytics detectors based on artificial intelligence technologies using cameras that are built on an Intel platform. It works by processing video from an IP camera that can detect pedestrians and assess their location at every moment as they approach a crosswalk and attempt to cross. They are tracked by their trajectory according to the speed of their gait. The analytic software is resistant to frame interference and to noise that can be caused by inclement weather, trees and shadows that may shade a crossing pedestrian.
2. Facial Recognition
Facial recognition is a powerful tool that can provide pre-emptive security monitoring to protect students and staff, as well as validate visitors and vendors. When considering facial recognition solutions, select software that has a track record for accuracy and possesses the ability to operate in a wide range of conditions, including changes in lighting and camera angles. Storage and unlimited database capacity are also critical.
Integrating with other platforms like access control systems is crucial so operators can use a person's face as their credential and be combined with other credentials for multifactor authentication. At the same time, the system should have an option to provide a frictionless and hands-free point of access. Another key feature is anti-spoofing technology that checks for face liveliness and works in conjunction with mobile devices to alert for facial discrepancies.
3. Face Mask Detection
While the CDC has nullified the need for mask mandates in most circumstances where people have been vaccinated, mask-wearing requirements are still being practiced in enough facilities to keep this a viable solution. This analytic enables any facility manager or security team to navigate a safe environment for those preparing to return to campus. A face mask detection analytic uses advanced neural network algorithms to detect a person's face in the scene. If the facility mandates a mask, the software will check if the person is wearing a face mask as they enter the facility and trigger an alarm alerting security personnel if they are not compliant.
When considering the face mask detection option, only choose solutions that are camera agnostic to ensure they can integrate with legacy technology including video management system (VMS) software. The software should also offer real-time alerts and SMS notifications that can be displayed as screen pop-ups on a mobile device. Finally, the solution should be easy to implement into any existing system and user interface, and of course, be intuitive.
4. Auto License Plate Recognition (LPR/ALPR)
This is a solution that has gained momentum in schools, hospitals and corporate campuses around the globe. The ability to detect and track license plate data from a distance and from vehicles traveling at high speeds is a huge security advantage. The more advanced analytics provide some truly amazing options for users, including the ability to accurately capture license plate information at 155 mph and in all kinds of weather conditions, including fog, rain and snow.
These advanced solutions use deep learning and template-based algorithms that employ pinpoint accuracy to decipher numbers and letters, even those that might appear similar such as the number 8 and the letter B.
An LPR solution that has both high and low-speed options and can support multiple vehicle lanes with only one camera is preferable. It should also integrate easily with third-party parking management or smart roadway systems, as well as legacy security equipment and external databases.
 5. Video Management System
The video management system software is the heartbeat of any analytics. The VMS can perform at any level, from small to enterprise security applications. At the high end, an advanced VMS solution will serve as the platform to integrate third-party systems, from access control and fire alarms to building management.
In a campus setting, the VMS is usually the intelligence center for security and life/safety, managing and monitoring a large number of cameras and devices while applying intelligent video analytics to functions such as LPR, facial recognition, container number recognition, object tracking, detection of unattended objects and people counting.
6. Situational Video Analytics
Because most campus environments are expansive, featuring large areas of remote perimeter properties, tools such as situational video analytics are critical for the protection of people and assets. These remote sensors can streamline operator efficiencies since they improve event processing and allow operators to monitor and control several locations with minimal security.
When specifying a video analytics kit, there are some functions that must be a part of the package. Users will want to have basic object detection capability as well as detection monitoring of objects left behind. Loitering detection that monitors people moving within a controlled area during a long period of time is essential, as is a crowd detection tool for tracking large groups of people in open areas and premises to help provide an early warning of public unrest and disorder.
As schools and other campus environments prepare for full reopening, it is more important than ever they have the capability to observe, react and respond quickly to threats. Intelligent systems driven by AI, including smart video management systems with real-time notifications, can help campuses work more closely with first responders in creating a higher level of situational awareness and proactive risk management.
---
Aluisio Figueiredo is the CEO of ISS (Intelligent Security Systems).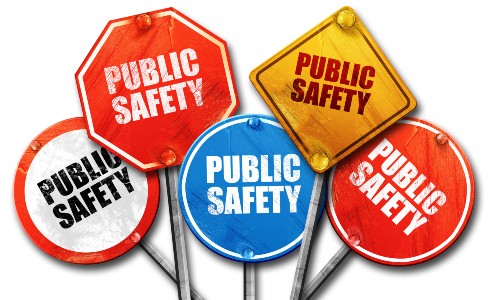 Leading in Turbulent Times: Effective Campus Public Safety Leadership for the 21st Century
This new webcast will discuss how campus public safety leaders can effectively incorporate Clery Act, Title IX, customer service, "helicopter" parents, emergency notification, town-gown relationships, brand management, Greek Life, student recruitment, faculty, and more into their roles and develop the necessary skills to successfully lead their departments. Register today to attend this free webcast!