Real-World Artificial Intelligence for Security, Safety, and Operations
More AI is being applied in the real-world and proving its value. Here's how thought leaders are assessing today's AI landscape.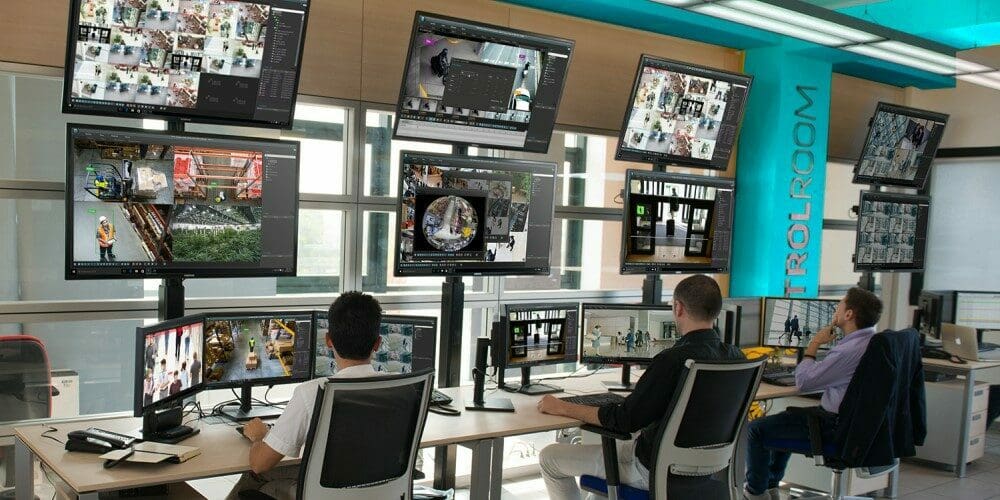 When artificial intelligence (AI) technologies first debuted, they didn't live up to the hype — not even close — and left many early adopters disappointed. But that was then and this is now, and AI is finally catching the attention of more end users, changing the core value proposition of physical and electronic security.
"Many early AI video solutions did disappoint customers with perspective limitations and false alarms," says Jason Burrows, sales director, IDIS America. "But today, a single camera can provide highly accurate analysis from more angles than ever before and deliver high-performance, even in challenging light conditions."
He points out that, initially, most AI was offered as software or modules within VMS, which oftentimes entailed expensive integration services, software licenses and maintenance agreements. Now, customers can choose from highly cost-effective AI plug-in appliances that even smaller organizations can benefit from.
"AI video is giving customers additional value in terms of enhancing security and safety, reducing operating costs, and providing actionable intelligence," he adds. "AI reduces human error and streamlines and automates monotonous tasks, while increasing overall safety and security across single or multiple sites and perimeters."
Quang Trinh, manager, professional services, Axis Communications, concurs that AI technologies are indeed changing the core value proposition of physical and electronic security.
"Machine learning excels in detecting patterns and it presents great potential in augmenting human tasks that require a lot of repetition," he says. "As advancements in object classification become more accurate at predicting and labeling objects, the security industry will experience accelerated improvements in reducing false positive alerts. These technologies will produce actionable insight into situations beyond safety and security. AI, predictive analytics, machine and deep learning will continue to expand the value of physical and electronic security solutions by providing operational efficiencies and business intelligence."
In today's increasingly connected world, the intelligent video security camera with built-in AI becomes a versatile sensor because it captures data that can deliver valuable information and insights, adds Paul Garms, director of regional marketing – video systems, Bosch. "AI can help users to be proactive, predicting unforeseen or future situations and prevent them from happening. This strengthens the protection of people and property and assists in uncovering business opportunities that create new revenue streams or reduce operational costs."
Let's find out what the experts say is realistic today and tomorrow implementing AI for security, safety and operational uses.
Data Doesn't Lie
Florian Matusek, director of video analytics, Genetec, contends that AI and machine learning are fundamentally changing our industry because they're making all security, physical security applications data driven.
"AI, on the one hand, creates more data, and analytics is a good example of that where it extracts information out of the video," he points out. "But on the other hand, it also helps get insights into this data. That's because the more cameras and the more sensors that are installed, the more data there is. This is where AI helps us to understand this data and create more insights than before."
Deep neural network-based video analytics is without question improving the accuracy of detection. As Garms points out, this advanced analytics technology relies on deep learning, which uses artificial neural networks that attempt to mimic the human brain, allowing it to learn from large amounts of data and recognize patterns to tackle more complex tasks faster, easier, and more accurately.
This, he says, means it can more accurately detect people and objects, such as vehicles, even in congested scenes.
In addition, many customers today are coming to understand the potential of metadata. It continues to provide more context to events and allows real-time video and recorded footage — large amounts of it — to be quickly organized, searched, retrieved and used.
The functions that are enabled, as a result, Burrows notes, can be broadly categorized into three areas: searching; alarm triggering and notifications; and reporting.
"Previously, without metadata, video footage remained unstructured and difficult to search. Earlier-generation surveillance systems couldn't 'watch' video or interpret it like a human operator could," he says. "But today's AI-enabled analytics video solutions can. Today they are performing many core interpretations and sorting functions more quickly, more accurately, and more consistently than operators ever could. To enable this rapid sorting, metadata uses markers such as color, location and time. And, increasingly, it can classify what it sees, defining, for example, all those changing pixels as 'a person,' 'a vehicle,' or another predefined object of interest; and it can classify by type, size, and movement characteristics such as velocity or location."
And, as Garms well points out, the power to predict requires making good and efficient use of the rich and versatile data generated by video systems. "The key to this is combining artificial intelligence with the IoT," he explains. "AIoT products add sense and structure to video data. Their AI capabilities enable them to understand what they're seeing and to add meaning to captured video with metadata. This is an important first step in converting data into actionable insights and building predictive solutions. This approach is shaping the future of security."
AI Will Stay Healthy Post-Pandemic
As Trinh mentions, AI, machine learning and deep learning were already being explored before the pandemic. However, during the pandemic, many organizations began to truly realize the capabilities of their network security system and the role it could play beyond security.
"As organizations sought to keep employees and customers safe and comply with COVID guidelines, many realized the versatility of their network security system and analytics — like using facial recognition to verify mask compliance, occupancy analytics to maintain social distance requirements and access control systems to enable contact tracing."
Garms echoes that the pandemic increased interest around solutions such as occupancy monitoring and crowd detection, and AI enables more accurate detection and counting of people in an area. While initially investigated for social distancing purposes and for meeting health regulations specific to the pandemic, these solutions also offer benefits beyond security, such as for understanding peak traffic days and times to ensure adequate staffing, he believes, emphasizing that customers will continue to benefit from these solutions.
COVID sped up digitization and automation, particularly across sales and customer service departments to streamline workflows and eliminate mundane tasks, Burrows adds, stating that we're now seeing that same approach applied to security and facilities management.
"Initially, companies quickly moved to touchless access control readers, but soon realized the greater benefits of frictionless access and visitor management, particularly to support return-to-work strategies and hybrid and flexible working. And we're now seeing AI video playing its part by enabling frictionless physical and logical access using facial recognition and authentication, for example. And once organizations realize improvements in security, people flow and staff engagement, they look towards the same approach to deliveries using a combination of LPR and video intercoms, which can be extended to logistics operators to streamline the throughput of trucks and goods."
Artificial Intelligence Opportunities Abound
As Burrows pointed out, AI video is giving end users added value in terms of enhanced security and safety, reduced operating costs and actionable intelligence to help improve efficiencies.
Garms forecasts that while AI capabilities are just beginning to make an impact, he expects to see wider adoption as the industry learns more about the possibilities. Some end users may still be hesitant about AI technology due to exaggerated claims in the past, so it is important for integrators to educate their customers about the latest advancements and improvements in accuracy.
For example, it can differentiate between genuine events and false triggers from challenging environmental conditions or among people and wildlife in perimeter protection applications.
It's important to take a holistic approach, Burrows advises. End users don't need to leverage AI or upgrade cameras across their entire building, campus or estate, so adopting AI shouldn't mean a complete rip and replace.
Another benefit Burrows points to is the fact that rules such as virtual lines, tripwires or people counting can be set up to help understand the interactions that objects and people have within the environment. Normal or abnormal events can be recognized against a defined set of rules, with only the changes in a scene being registered, so that security and safety personnel are alerted only when they need to be.
"Automating these surveillance functions for specific areas with highly accurate alerts can greatly reduce the need for personnel to monitor multiple live camera feeds, effectively reducing operating costs," he adds.
Overcoming the Challenges
Advancements in AI-based video analytics have made setup and configuration of these systems easier, Garms notes. For example, deep neural network-based detectors have made it easier to achieve highly accurate detection of people and vehicles.
With these capabilities, solutions can be created that extend beyond simple recording of video to solve security and operational challenges.
According to Trinh, another challenge is interoperability, so integrators should work with a vendor that has compatibility with other systems.
"AI technologies can be very complex and they require a new set of skills to understand and sell its uses," Trinh says. "This can be very challenging, so it's important to leverage vendors who have training programs that teach about AI technologies in a holistic way, versus learning only proprietary solutions that don't apply to others. Remember that AI is an open architecture that has the same principles regardless of the platform you are using."
Where to Go from Here
Florian cautions that AI is still in the process of maturing right now.
"In the past, AI or Big Data was promising a Ferrari and delivering a bicycle," Florian claims. "We have a long way to go still, and we need to be very sure, very clear about what it can do and what it cannot do. We've come a long way, but there's still a long way to go yet."
During the next few years, object classification will improve exponentially, Trinh predicts. He foresees that edge devices will become even more powerful from a processing standpoint and offset costs and resources.
"Users will still need powerful PCs/servers on premise for other types of workloads," he says. "Currently machine learning is costly and time consuming, but that will improve. Cloud computing for AI will also reduce latency challenges by leveraging edge devices and their processing power. Many will adopt a hybrid approach mixing a combination of Cloud, on-premise and edge devices.
"Images and videos will continue to drive deep learning techniques, and the quality of data will become increasingly as important as the quantity data. There is always a need for more data, but quality data in images and videos will impact AI models and help accelerate the effectiveness of the output or prediction. With better quality data, we'll see a consolidation of effective AI technology solutions in the market."
---
This article originally appeared in CS sister publication Security Sales & Integration and has been edited. Author Erin Harrington has 20+ years' security industry media experience. Contact her at [email protected]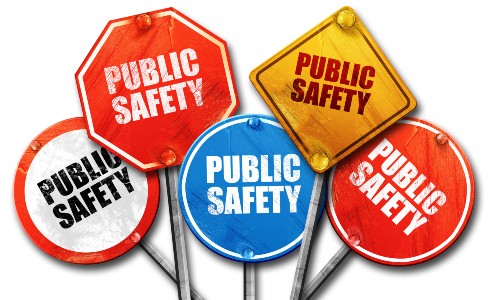 Leading in Turbulent Times: Effective Campus Public Safety Leadership for the 21st Century
This new webcast will discuss how campus public safety leaders can effectively incorporate Clery Act, Title IX, customer service, "helicopter" parents, emergency notification, town-gown relationships, brand management, Greek Life, student recruitment, faculty, and more into their roles and develop the necessary skills to successfully lead their departments. Register today to attend this free webcast!
One response to "Real-World Artificial Intelligence for Security, Safety, and Operations"