2021 Video Surveillance Survey Participant Comments and Successes
Here's what participants in the 2021 Campus Safety Video Surveillance Survey said about their security cameras.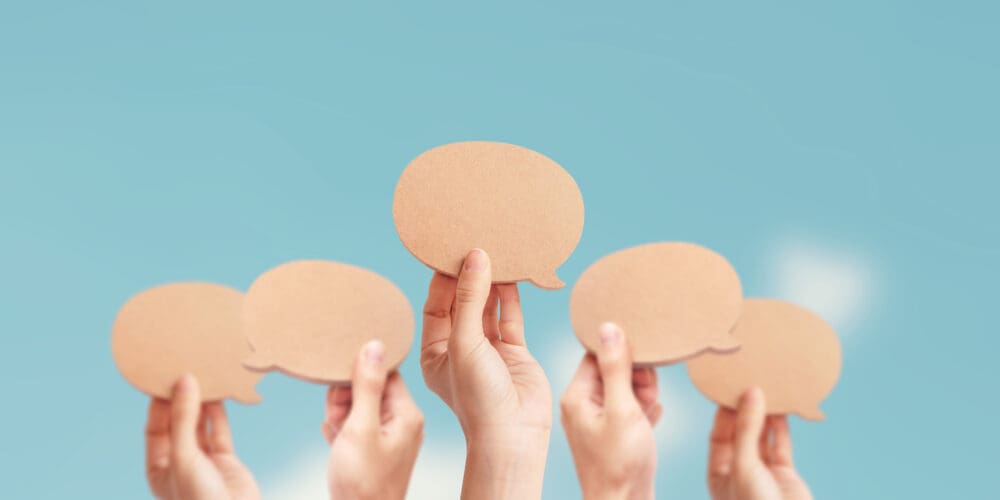 In this year's Campus Safety Video Surveillance Survey, we asked our participants to tell us about the successes they've had with their security camera systems.
The variety of successes listed is impressive. They include proving that an incident didn't happen; assisting law enforcement in investigations of criminal matters; reducing the time it takes to investigate incidents and more.
Participants were also asked to provide general comments on their video surveillance systems, and their input ran the gamut, from the need for IT department support; their embrace of cloud technology; and the challenges they have experienced or are currently experiencing.
But instead of me telling you about what they said, you can read many of their comments below for yourself. Check them out!
Successes:
Our system has been used successfully in criminal prosecutions.
Our current cameras are few and a bit dated with limited functionality; however, they do a great job at capturing real-time images in some key areas that help us monitor visitors and high traffic areas. I am planning to add more cameras with greater functionality.
We just upgraded all of are cameras at every building. We are good now.
System has captured graffiti suspects and persons using the 4 level parking garage to burn rubber and "drift" with their vehicles. System has a motion sensor feature.
Able to use a few videos to capture accidents or criminal conduct as well as refute claims of incidents which didn't occur
We can observe parents/visitors coming on the campus grounds or review video footage
We have identified students that vandalize and vape in our bathrooms.
100% satisfied with current CCTV system. I've had success with getting the system and over 200 cameras upgraded/ approved through a Homeland Security Grant.
We consistently use CCTV to solve cases. Outside law enforcement agencies frequently ask for our CCTV to assist in their investigations as well
We have been able to track down bike thieves on a regular basis using our camera system.
Caught kids destroying property
We are converting to an all IP addressable camera system with limited use of PTZ, We are incorporating access control into our VMS. We have now partnered with IT to reserve IP addresses (highly important).
We were able to identify students who participated in tic-toc videos theft & vandalism in school restrooms. As well as minor issues in hallways.
CCTV has saved countless hours of investigation time related to criminal and risk management complaints. In one situation a bicyclist made a turn in front of a vehicle and was struck. The bicyclist claimed the vehicle struct the bicycle and had time to stop. The video clearly demonstrated the inaccuracies of the bicyclist version of the incident.
With multiple camera locations we are able to track suspects throughout the campus and follow them from point of an event to their departure
That we have video surveillance at all is a success considering that just 5 years ago there were 0 cameras on either of the college's campuses.
Video clip quickly identified the treefall cause of smashed staff car roof in our parking lot.
The quality we have now is much clearer than the system we previously had
Many thefts have been solved.
Nothing specific, but we've had enough successes to justify the need for continued/increase security cameras.
Our technology department spearheads camera system maintenance and upgrades and does a tremendous job.
We have staff trained to monitor and they support our patrol officers on their daily calls.
Reduction of investigative time for risk management claims, the identification of suspects that have led to arrest and apprehension of fleeing suspects after criminal activity.
We have been able to arrest offenders that are stealing catalytic converters as well as vehicle burglars.
We have identified at least one issue, concern or crime everyday since we turned the system on.
Stairwell coverage has improved dramatically.
New system this year, working on installing at all remaining schools that currently do not have a system in place or need old system upgraded(mostly elementary – 39 of them in the county). Well received by admins in the school buildings. Pictures are crystal clear, search features make it much easier to navigate the system.
Many reported cases related to thefts, fights, protests, mishaps etc. have been solved using our surveillance video recordings in investigations
Interior and Exterior thefts have declined dramatically since the installation. The quality of the video and strategic camera placement allows for License Plate recognition, even though we have no specific LPR equipment.
We use it all the time to return found money or to review any incidents that take place during and after school hours.
We have solved many crimes and problems with our fairly minimal system
Law enforcement has made arrests with convictions as a result of the video we provided.
Other Comments:
IT support is crucial
We have a new system in our new hospital that we don't have access to but have been told that it is working. Our Old facility has cameras but they are very cheap and are not successful at all in getting the job done. It is a miracle if they are all working and that the system is not down.
We have a vendor already that we are In Discussion with to REPLACE all of our schools' security cameras. Definitely NOT keeping the stand-alone DVRS that lack ability to share video/no live footage remote viewing, too frequent breakdowns (with no back-up video), no alerts or false alerts on non-threat items (trash bag blowing in the wind), no AI functions nor analytics, etc. Cloud Based (which DOES also record on-board Each Camera)is the way to go or sure!
We have created a Communications/Video Surveillance Monitor position for consistent use and application of the system.
switching over to newer tech cameras that operate on POE+ cat6e cables without the need to wire separate power supplies. upgraded a server and all exterior cameras added a POE+ switch and it works great. moderate difficulty to learn how to program cameras, but resulted in significant cost savings by installing and programming in-house
Recording and accessing clips is something that we rarely if ever need to do being a smaller rural school; however, this process is not widely known or user-friendly. We mainly use our current setup to monitor rather than record/reference later. That will be changed soon with Cloud-based camera programming.
The best cameras are the ones we can move from our computers.
We've just installed a new badge access entry system and plan on integrating with that.
Be sure that any new equipment you are considering is able to integrate with all of your present system cameras, etc.
Technology changes so quickly, it is hard to stay in front of it.
Interested in adding new cameras with AI and more robust analytics.
CCTV systems are growing larger and aging. Security and IT professionals have relied on vendors to help manage inventory and system architecture. Current challenge is finding affordable system to scan the networks on campus and provide reliable information about status of the devices, recorders, and connection to the VMS.
Funding for upgrades and better systems remains a significant stumbling block.
Old analog CCTV cameras and system remain in place, too costly to remove. New wireless digital camera system was installed alongside obsolete CCTV camera equipment.
Getting service during COVID, being a rural school we often fall very low on the priority list for service.
One of the things we realized is that cameras are best used in a stationary position and not the pan and tilt due to sometimes missing the important things when it's panning
An interesting challenge we are currently facing is not knowing whether the old electronic equipment the school provides is unable to play back the new security system well, or if it's the system itself.
District in charge of purchase and installation! Have had campus viewed and looking at for surveillance system! Still awaiting installation of this
Have goals for your program and make sure you do everything to support the program.
There is a lack of security industry best practices to draw upon related to the best ways to deploy, and maintain CCTV systems.
System malfunctioning when multiple staff tries to view cameras.
Our campus is not 24/7 so having remote access, with appropriate views and good quality to assess situations when building alarms are activated and being able to relay precise incident information to local emergency services is key. in the future with continuing to upgrade to newer tech cameras will allow us to integrate into emergency services platforms such as mutalink and offer real time video in case of a major incident.
One of the main challenges is the lack of funds and realistic campus surveillance data to carry out various research projects to solve problems related to Video Management, Video, Browsing and Video Indexing
Good cameras will earn their cost back in very little time by identifying criminal activity that may otherwise go undetected and helping to prosecute the offenders by supplying incorruptible evidence to the Courts.
Privacy is a major concern – from students and staff
As our organization grows, we add the newer and better product still keeping within the current manufacture. It's replacing the older equipment which are at the end of life and finding the $$ to upgrade to the current standard we're implementing.
We have faced some challenges on campus with blind spots in camera surveillance. Additional cameras facing the building would be helpful in certain situations.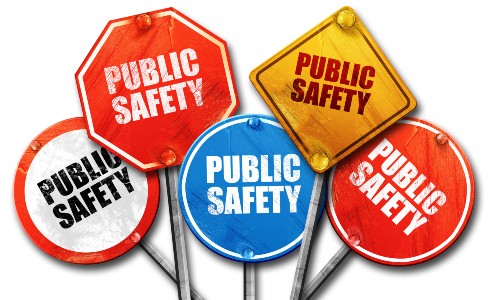 Leading in Turbulent Times: Effective Campus Public Safety Leadership for the 21st Century
This new webcast will discuss how campus public safety leaders can effectively incorporate Clery Act, Title IX, customer service, "helicopter" parents, emergency notification, town-gown relationships, brand management, Greek Life, student recruitment, faculty, and more into their roles and develop the necessary skills to successfully lead their departments. Register today to attend this free webcast!