Wisconsin Pharmacist Deliberately Sabotaged Hundreds of COVID Vaccines
The pharmacist allegedly admitted to removing 57 vials from refrigeration — each of which contained 10 doses of the coronavirus vaccine.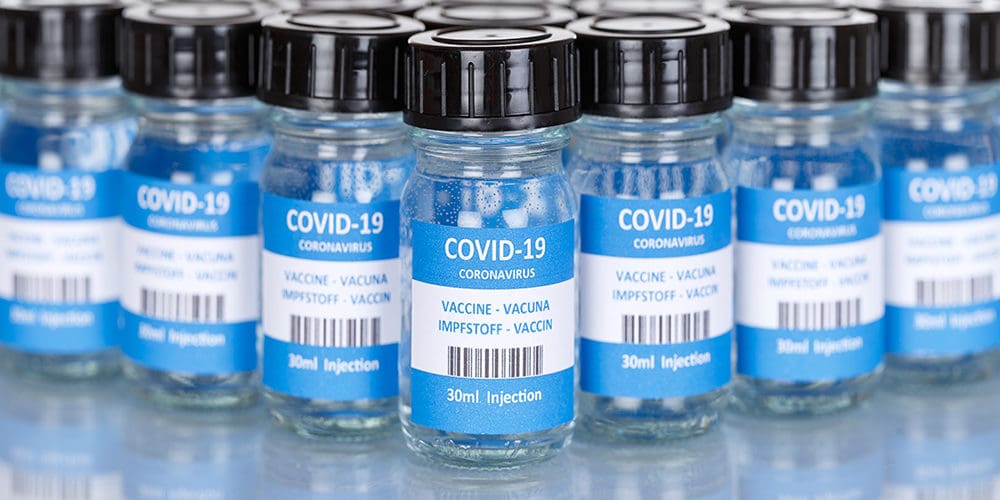 GRAFTON, Wisc. — A now-former pharmacist at Advocate Aurora Health was arrested Thursday on suspicion of tampering with more than 500 doses of the coronavirus vaccine by purposely removing them from refrigeration, according to police and medical authorities.
The ex-employee, who officials have not yet  named but has been identified by various news sources as Steven Brandeburg, 46, was fired Wednesday after allegedly admitting to deliberately removing 57 vials of the vaccine — each of which contained 10 doses — from a refrigerator and later returning them, reports Reuters.
Aurora Health officials originally indicated the Dec. 26 incident was a result of human error, saying an employee had removed the vaccines to reach something else in the fridge, according to Yahoo News.
Approximately 60 of the doses in question were administered before hospital officials determined the medication had been left unrefrigerated long enough to render the vaccine ineffective. The remaining doses were thrown out.
"We continue to believe that vaccination is our way out of the pandemic," Aurora Health wrote in a statement. "We are more than disappointed that this individual's action will result in a delay of more than 500 people receiving their vaccine."
Moderna Inc., the maker of the vaccines the employee tampered with, said receiving any of the doses removed from refrigeration poses no safety issue, other than leaving the recipient unprotected from the virus. Those who received the compromised doses have been notified and will need to be re-vaccinated.
During an online press briefing Thursday, Aurora Health Care Medical Group President Dr. Jeff Bahr said there is no evidence suggesting the pharmacist tampered with the vaccines in any way besides removing them from refrigeration.
Although a possible motive has not been issued, a statement from Grafton police said the pharmacist "knew the spoiled vaccinations would be useless and that people who received the vaccinations would think they had been vaccinated against the virus when in fact they were not."
---
UPDATE JANUARY 5, 2021: Authorities say Brandenburg is "an admitted conspiracy theorist" who believed the COVID-19 vaccine could harm the people who receive it and "change their DNA," reports the New York Times. He also told authorities he was under a great deal of stress because he is going through a divorce.
His wife also claims Brandenburg told her the "government is planning cyberatacks and plans to shut down the power grid."
---
Brandenburg was booked into the Ozaukee County jail on felony charges of recklessly endangering safety, adulterating a prescription drug, and criminal damage to property.
The incident is being investigated by the FBI, the Food and Drug Administration, and Grafton police
Read More Articles Like This… With A FREE Subscription
Campus Safety magazine is another great resource for public safety, security and emergency management professionals. It covers all aspects of campus safety, including access control, video surveillance, mass notification and security staff practices. Whether you work in K-12, higher ed, a hospital or corporation, Campus Safety magazine is here to help you do your job better!
Get your free subscription today!
One response to "Wisconsin Pharmacist Deliberately Sabotaged Hundreds of COVID Vaccines"