Veteran Caught on Surveillance Planting Bomb at Bay Pines VA Hospital
The 60-year-old U.S. Army veteran's wife called police two days later and said he had been making similar devices in his home.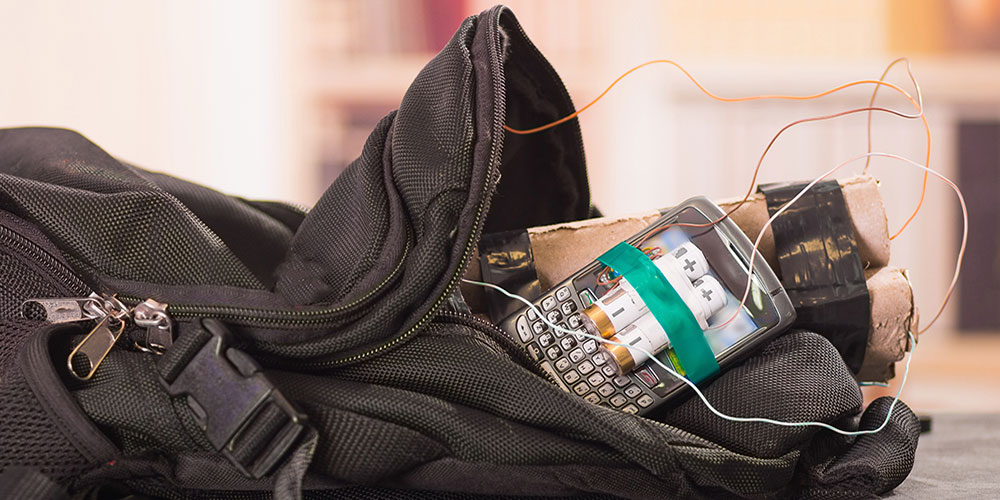 A U.S. Army veteran is behind bars for allegedly placing a bomb on the grounds of a Pinellas County Veterans Affairs hospital.
Mark Edward Allen, 60, was arrested by FBI agents after he was caught on surveillance video planting an improvised explosive device inside a gated entrance at the Veterans Affairs Hospital in Bay Pines, Florida, on May 29, reports ABC Action News.
Hospital staff called the FBI and Tampa Bay Police Department after finding the device. A bomb squad rendered the device safe and found it contained a 9-volt battery, electrical wires, an improvised initiator, a clothespin switch, and a pyrotechnic-type powder that can cause an explosion, according to court documents.
East and westbound lanes of Bay Pines Boulevard were closed down Wednesday afternoon as authorities investigated.
Two days later, Allen's wife called police and said he had been making similar devices in his home. While he was sleeping, she drove a device to a friend's house "because she was scared," according to NBC News.
Bomb technicians responded to the friend's home and "determined that the St. Pete IED and the VA Hospital IED likely came from the same person," the complaint said.
Allen's wife positively identified him in surveillance footage that showed him coming out of a Wawa across the street from the hospital and planting the device around 5 a.m.
She also told investigators that her husband is an Army veteran who frequents the Bay Pines VA hospital for various ailments and that he had appointments during the week of May 27.
Allen has been charged with possession of unregistered explosive devices and could face up to 10 years in federal prison if convicted. He is being held without bond at the Pinellas County Sheriff's Office and made his first court appearance on Tuesday.
If convicted, Allen faces up to ten years in federal prison,