Fight Breaks Out in Silver Cross Hospital ER Over Infant's Death
The melee was between two different foster families who were both helping raise the 6-month-old baby girl.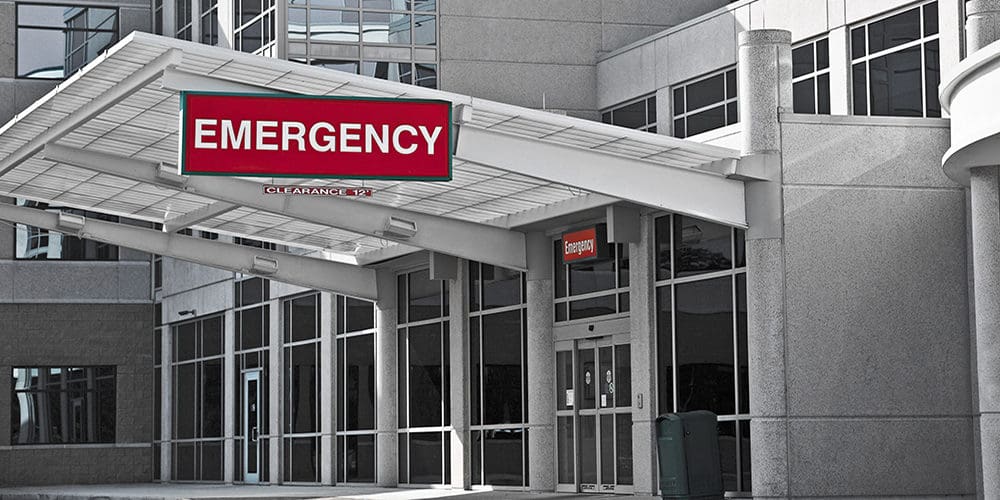 NEW LENOX, Ill. — A fight broke out between two families last Friday after an unresponsive 6-month-old baby girl was brought to Silver Cross Hospital, leading to the arrest of two people.
The infant, who later died at the hospital under what officials call mysterious circumstances, was being raised by two different foster families, reports The Herald News. New Lenox Police Chief April DiSandro said the baby was not breathing when she was brought to the hospital's emergency room by eight family members.
A short time later, New Lenox police were called to the scene when a fight broke out after the second foster family consisting of 12 members arrived. The first family attempted to keep the second family out of the emergency room.
One of the family members, 18-year-old Antrone Dean from Chicago, went to get a tire iron to attempt to get into the emergency room. He then allegedly threatened a security officer with it. A second juvenile family member was arrested after fighting a responding New Lenox police officer. Both the security officer and the police officer sustained minor injuries.
Dean was taken into custody on probable cause of aggravated battery. He was later charged and booked into the Will County Jail early Saturday morning. He was released from custody Saturday afternoon on a $10,000 bond.
A third person believed to be connected to the incident also allegedly rammed a vehicle in the parking lot before fleeing the scene, according to The Patch. The driver remains at large.
The Department of Children and Family Services was involved with the care of the child and announced it will be conducting an investigation into her death.
Tinsley Park Police and the Will County Coroner's Office will be also be investigating the circumstances surrounding the infant's death but said no further information is available.
2 responses to "Fight Breaks Out in Silver Cross Hospital ER Over Infant's Death"