Medical Resident Who Made Anti-Semitic Social Media Comments Loses License
The Cleveland Clinic medical resident had posted anti-Semitic tweets as recently as 2017.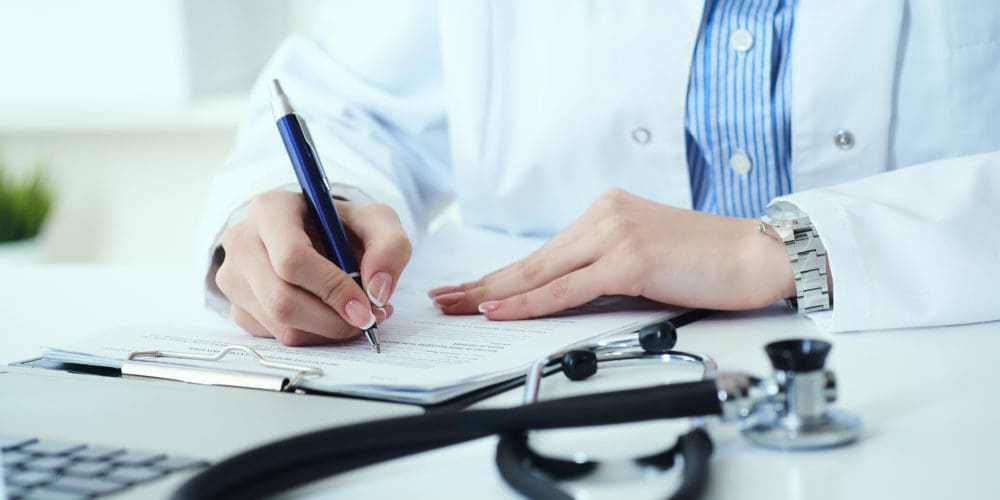 Cleveland, Ohio – A former Cleveland Clinic first-year resident who posted anti-Semitic comments on social media has lost her medical training certificate.
The State Medical Board of Ohio permanently revoked Lara Kollab's license last week, reports Cleveland.com. She is now permanently prohibited from practicing osteopathic medicine or surgery in the state. Kollab is also barred from participating in another medical training program.
Kollab worked at the Cleveland Clinic as a supervised resident from July to September 2018 until she was fired after the clinic discovered her anti-Semitic tweets.
The Canary Mission, a website dedicated to uncovering anti-Semitism, took screenshots of Kollab's now-deleted tweets, which the group says called for violence against Jews, defended the Hamas terror group and minimalized the Holocaust, reports CBS News.
One 2012 tweet read, "Hahha ewww.. I'll purposely give all the yahood (sic) the wrong meds." Yahud is an Arabic term for Jewish people.
Another tweet from Kollab referred to Jews as "dogs" while another said in Arabic, "Allah will take the Jews."
Some of the tweets were as recent as 2017, according to the Canary Mission.
After Kollab lost her job at the Cleveland Clinic, she was accepted into a residency training program at Kern Medical Center in Bakersfield, California. However, Kern Medical Center rescinded the offer to Kollab after it discovered she lied during the application process, reports Fox News. When she applied, she claimed she had resigned from the Cleveland Clinic due to a death in her family.
Ohio's medical board also cited Kollab for claiming she was framed by the Canary Mission.
The Cleveland Clinic stated it did not receive any reports of patient harm related to Kollab's tenure at the facility.
In January 2019, Kollab released a written apology, saying she was sorry for her tweets and that "Those words do not represent who I am and the principles I stand for today."