Man Impersonates Nurse at UPMC, Responds to Medical Emergencies
The man allegedly responded to medical emergencies with the Rapid Response Team at UPMC Presbyterian Hospital in Pittsburgh.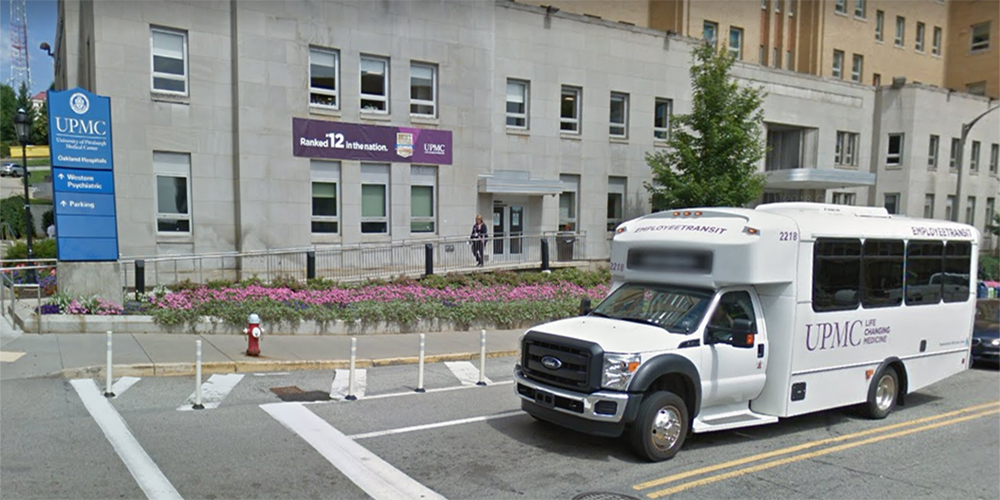 A 23-year-old man is accused of impersonating a nurse and responding to codes at UPMC Presbyterian Hospital in Pittsburgh.
Police say Kyle M. Jones wore nurse's scrubs and responded to medical emergencies with the hospital's Rapid Response Team on Tuesday, reports The Post-Gazette. Several team members became suspicious after they did not recognize Jones, according to a criminal complaint.
The concerned staff alerted UPMC police who confronted Jones in the cafeteria. When questioned, he claimed to work for Visiting Angels, an organization that provides in-home medical care, according to Penn Live.
"While responding to a patient with urgent needs, hospital staff spotted a person attempting to assist who was not wearing a hospital ID and who was wearing scrubs that do not match our uniform. We reported this to the police, had him arrested, and police are now handling a matter," the hospital wrote in a statement.
Jones did not have a valid identification or employee badge and it was later determined he is neither a registered nurse nor an employee of UPMC.
Les DeFelice, a Visiting Angels franchise owner, says he has never employed Jones and that no Visiting Angels place registered nurses at local hospitals. Visiting Angels employees provide in-home non-medical care, such as cooking, housekeeping and medication reminders.
The criminal complaint does not say how many patient emergencies Jones responded to or how long he was able to pose as a nurse before staff members became suspicious.
Jones was charged with felony trespassing, impersonating a private employee, pretending to hold a professional license and disorderly conduct. Jones has no previous criminal history and was booked into the Allegheny County Jail on a $5,000 bond. He remained in jail as of Wednesday morning.
In 2012, a similar incident occurred at UPMC's Magee-Women's Hospital, when a woman impersonated a nurse and abducted a newborn baby.
Breona Moore, 19, bought scrubs at a nearby store and entered a new mother's room. Moore spoke with the mother for several minutes before taking her three-day-old baby out of the room, claiming he was going for a final checkup.
Moore, who had convinced her friends that she was pregnant in the months leading up to the kidnapping, left the hospital with the baby and tried to pass him off as her own in a Facebook post.
Police found her and the uninjured baby five hours later.  She was sentenced to 22 months of time served, ten years' probation and lifetime Megan's Law registration.