COVID Conspiracy Theorists Try to Sneak Into Utah ICU to See If Its Full
Utah Valley Hospital is also experiencing a significant increase in callers asking if the ICU is actually full.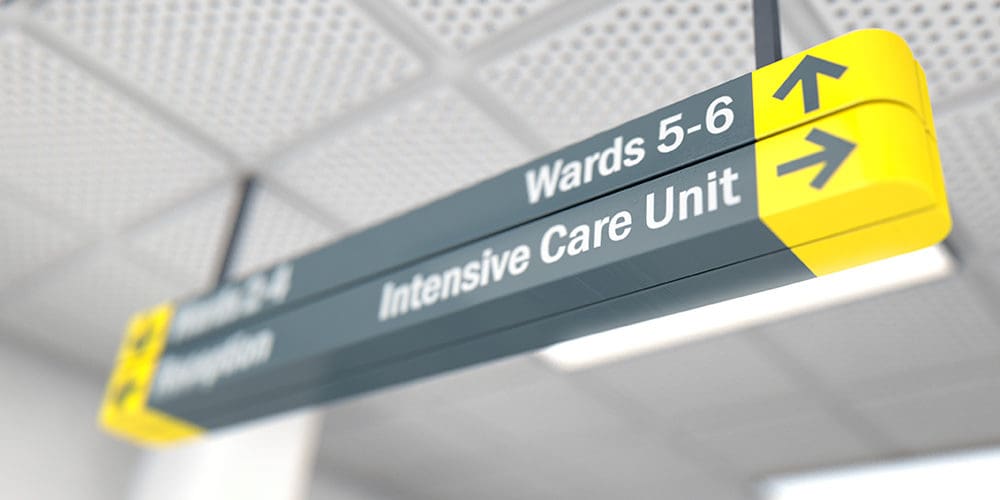 PROVO, Utah — Several people have attempted to sneak into the intensive care unit (ICU) at Utah Valley Hospital to try to dispute reports that it is full due to an increase in COVID-19 patients.
Hospital administrator Kyle Hansen told the Provo City Council Thursday that five people, including some with video cameras, have attempted to get inside the ICU, reports Medical Daily.
"We have individuals trying to sneak into the hospital to visualize and videotape this themselves," Hansen said, adding that no one has been successful in breaching hospital security. "You really can only get in if you're here for an appointment yourself or you have to be listed in a log that we track as a designated visitor for a patient. But we've had some people get pretty creative in how they've lied about coming in for an appointment or other things."
Hansen also said the hospital is dealing with a significant influx in calls asking if the ICU is really full, which is putting an additional strain on staff.
"Although these situations are few and isolated, stopping attempts to gain inappropriate access and responding to fake conspiracy theories diverts attention from providing lifesaving care provided at the hospitals," Intermountain Healthcare, which operates Utah Valley Hospital, said in a statement.
Hansen said the hospital is much busier than it normally is this time of the year, the ICU is consistently full, and ICU patients are starting to be cared for on additional floors of the hospital, reports The Herald Extra.
Hansen also said more hospital beds are available, but without the staff needed to care for patients, those beds cannot be filled. According to a recent report from The Atlantic, 19% of all American hospitals are facing a staffing shortage due to employees contracting COVID or having some other illness and needing to rule out the virus before returning to work. As a result, some states, including North Dakota, are sending COVID-positive hospital employees back to work if they are asymptomatic.
"I want the community to know that it's true what is being said," he said. "We are very stretched and our staffs are at this point in the year very exhausted. We are utilizing lots of resources to try and help combat that, including contracted nurses from out of state who are here helping us provide care."
As of Thursday, the hospital's fifth floor, which is shared by ICU and COVID-19 patients, had 45 patients with COVID-19. Also on Thursday, Utah reported its highest number of new COVID-19 cases in a single day with nearly 4,000 cases and nine new deaths, according to Fox 13. Hospital capacity across the state is currently at 87%.