What Is Marijuana Wax and How Dangerous Is It?
The marijuana wax drug, also known as marijuana oil, is highly potent and dangerous.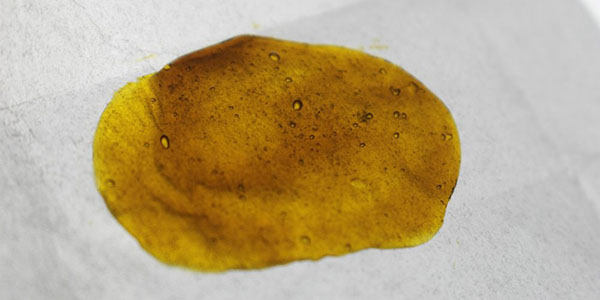 Wax is a marijuana concentrate that has become increasingly popular on college campuses over the last five years. It has also been found in the possession of students at the high school level, and is referred to as weed wax, dabbing, dabs or butane hash oil (BHO), which explains its 710 slang term (the number 710 spells oil upside down and backwards).
Marijuana wax looks like it sounds: A sticky, syrup-like substance that's robust enough to hold its form on a flat surface after it's cooled. It is typically tinted yellow and may be kept on wax paper (right after it's been made) or in small containers.
With marijuana's legalization in states across the country, smoking weed has been increasingly normalized in our society. As such, regular users have gotten creative about ways to get high and get away with it in public spaces. This often includes putting the chemical in weed that affects the brain, Tetrahydrocannabinol (THC), in different forms.
But what is the wax drug, how is wax made and what threats does it pose to your campus?
Campus Safety dove into these questions and more to get you all the information you need about marijuana wax oils.
What Is the Wax Drug?
Weed wax is a highly concentrated form of marijuana, typically the color of honey with a consistency closer to Jello or butter.
Wax is derived from marijuana plants but can have up to eight times the concentration of THC compared to the buds people typically smoke. As such, people who become accustomed to smoking wax from a dispensary, an illicit website or a friend may be dissatisfied with going back to regular marijuana because their tolerance may dramatically increase. Regular users who have stopped smoking wax have also reported experiencing withdrawal symptoms.
Unfortunately, these factors can drive some people to consider making the drug themselves.
Read More Articles Like This… With A FREE Subscription
Campus Safety magazine is another great resource for public safety, security and emergency management professionals. It covers all aspects of campus safety, including access control, video surveillance, mass notification and security staff practices. Whether you work in K-12, higher ed, a hospital or corporation, Campus Safety magazine is here to help you do your job better!
Get your free subscription today!
39 responses to "What Is Marijuana Wax and How Dangerous Is It?"