Reader Q&A with Gary Sigrist: 5 Layers of School Safety
Gary Sigrist, CEO of Safeguard Risk Solutions and a retired school district safety director, provided some insightful answers to questions asked by audience members during his school safety webinar.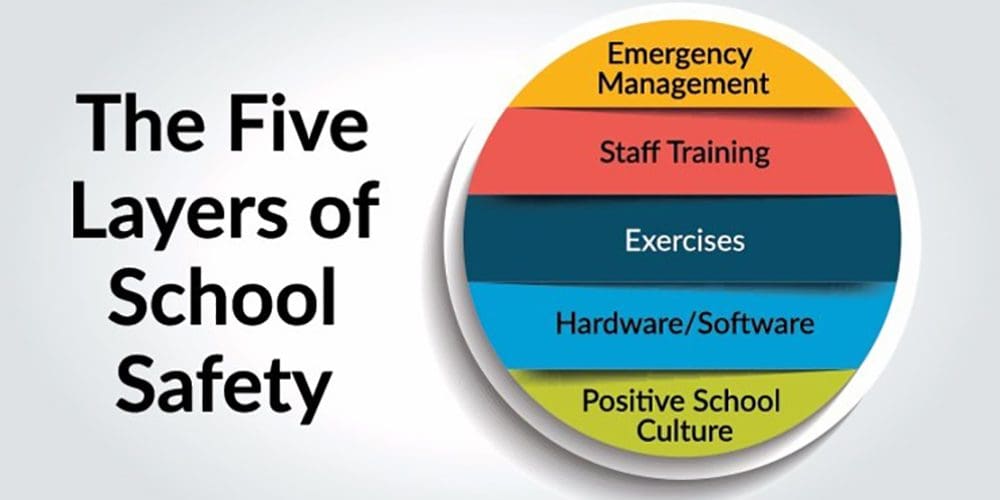 As campus security industry professionals have seen, particularly in the last few months, there isn't just one thing schools can do to keep their students and faculty safe. School safety is a multi-layered approach that involves participation from all members of a school's community.
Last month, Campus Safety hosted a webinar led by Gary Sigrist, a retired school district safety director and current CEO and president of Safeguard Risk Solutions, to discuss the different layers of security needed in schools to protect students and staff from violence.
The webinar focused on five particular layers of campus security: emergency management, staff training, exercises, hardware/software and positive school culture.
Throughout the webinar, our audience asked many strong, important questions. Gary took the time to answer some of the ones we weren't able to get to during the live presentation. Here are some of his responses.
Q: Any recommendations for a visitor management system on a multi-building campus (not a single school building with limited access points)?
Sigrist: Although you may have multiple buildings, there should only be one entry point for visitors.  If the visitor must go to another building once they have checked into the office, they can be escorted to the building where they are visiting.  They can be escorted back to the office to check out when it is time for them to leave.
Q: Where can an organization get a written policy for the use of a visitor management policy?
Sigrist: I would start with your current vendor or if you are looking to add a visitor management system, make sample policies to be included as part of your Request for Proposal (RFP).  If you are a K12 school and belong to your state School Board Association, it is possible they already have sample policies for schools to use.  In Ohio, we also used Neola (https://www.neolapolicy.com/). Regardless of your organization, your legal team can also help you with your policy.
Q: How do you handle visitor management on days when there is an assembly?
Sigrist: The easiest way to handle visitor management on the day of an assemble is to get your volunteers and teachers not on duty to funnel all the visitors from one entry point directly to where the assembly is being held.  If possible, try to use an entry point as close to the where the assembly is being held as possible.
Q: Can you explain the difference between functional and full-scale exercises?
Functional Exercise (FE): A functional exercise examines and/or validates the coordination, command, and control between various multi-agency coordination centers (e.g., emergency operation center, joint field office, etc.). A functional exercise does not involve any "boots on the ground" (i.e., first responders or emergency officials responding to an incident in real time).
Full-Scale Exercises (FSE): A full-scale exercise is a multi-agency, multi-jurisdictional, multi-discipline exercise involving functional (e.g., joint field office, emergency operation centers, etc.) and "boots on the ground" response (e.g., firefighters decontaminating mock victims).
Q: Do you know of any readily available resources for accommodating vision and/or hearing-impaired individuals while planning for and during an emergency?
Sigrist: The REMS TA Center (https://rems.ed.gov/default.aspx) has great resources that range from practices used by other schools around the country to webinars produced by the US Department of Education.  For specific resources visit https://rems.ed.gov/Resource_Plan_Basic_AFN_For_IT.aspx.
Q: Do you have recommendations specifically for administrative offices with a few hundred employees in each building?
Sigrist: We treat administrative offices like a normal business office. People can debate if a shooter at a school is a school shooting or workplace violence, but the threats at an administrative office will be different than the threats at a school and would be classified by OSHA as Workplace Violence. Training must be tailored to the five types of Workplace Violence and strategies for prevention/mitigation of each type.
Although the school/district Emergency Operations Plans can include the administrative offices, the building should have site-specific plans created using the Incident Command System for Fire/Evacuation, Intruders, Severe Weather, and Shelter in Place. Response training is different because all the occupants are adults.  As part of the training we recommend the viewing of Avoid, Deny, Defend, that was created developed by the ALERRT™ Center at Texas State University.
Here is the link: https://www.youtube.com/watch?v=j0It68YxLQQ
Q: What do you think a district office should do to support the schools? How about a County Office overseeing many school districts?
Sigrist: The district office and County Office should be a clearinghouse of information for their respective schools. Schools are in desperate need of information and training on school safety but often lack the time and resources to find what they need. Professional Development funds should be made available for key personnel to attend trainings and conferences, with the understanding they will report back to their school with what they learned and how it can be applied in their setting.
County Offices can be used to create partnerships with districts by hosting training for multiple districts to share in the costs of training. You can access FREE training from the REMS TA Center here: https://rems.ed.gov/TA_TrainingsByRequest.aspx
Q: What are the most popular types of hardware to secure doors? I understand that building code and fire marshal should approve.
Sigrist: I am not sure what is considered most popular because there are so many companies flooding the market with their product. I have seen some that show promise because they can be opened from the inside easily by the occupants and from the outside by First Responders with tools provided by the manufacturer. I have seen some that are dangerous because it is next to impossible for Law Enforcement to gain access to the room without the use of breaching tools.
I view these devices in the same manner as when a person was concerned about crime in their neighborhood and wanted to know what kind of firearm they should purchase. Instead of recommending a firearm, I asked them what type of locks they had on their doors and windows. I asked if they had an alarm system. I asked when the last time was they invited someone from their local LEA to do a security audit of their property, including their landscaping to make sure it did not give criminals a place to hide. In other words, the firearm was not to be your first defense, but your last defense. We just saw in the school shooting in Indiana that the shooter belonged in the room when he started shooting.
Before deciding on any device, schools should work with their local Building Department and Fire Marshall.
Q: As a security consultant and systems design engineer, there are a lot of things I can do to mitigate an emergency event through design of the space and systems. I am in the program design stage of a new middle school. In order of importance, what are your top three or four design issues (including systems) you would want to include first?
Sigrist: Whenever we want to protect a facility, whether it be the White House or a prison, we move out the perimeter. With schools, we want to take advantage of both natural surveillance that allows people on the inside to see who is outside and territorial reinforcement that defines the school property. We look at the three rings of security:
The property edge that is clearly defined.
The parking lot where we make sure someone cannot drive directly into the school from the parking lot and the sidewalk with bollards to prevent cars from jumping the curb and driving on the sidewalk.
Access control in which all visitors are naturally funneled to one entrance and the entrance is secured.  There are a good number of access control systems that allows personnel in the office to greet and screen visitors before allowing them into the building.
The building would have a two-stage system where the first system only allows them into the office and a second system only allows them past the office if they have a reason to leave the office. I have seen new buildings that consist of pods that can be secured with the flip of a switch and locked in case any of the perimeter systems are breached.
Q: What is your opinion of interior gunshot detection?
Sigrist: I think it could be one more tool in the toolbox, but the cost is prohibitive for most schools. If we look at lessons learned from past incidents, I don't think the technology would have changed the outcome of the event.
Q: How do you measure "school climate?"
Sigrist: There are companies who provide both surveys and scoring for school climate surveys.  If you are looking for free surveys, use the REMS TA site (https://rems.ed.gov/).
Here is the specific link: https://rems.ed.gov/ToolBox.aspx. Look under the Templates link.
Click here to watch the webinar recording.
If you appreciated this article and want to receive more valuable industry content like this, click here to sign up for our FREE digital newsletters!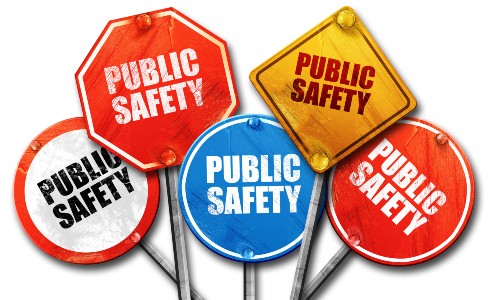 Leading in Turbulent Times: Effective Campus Public Safety Leadership for the 21st Century
This new webcast will discuss how campus public safety leaders can effectively incorporate Clery Act, Title IX, customer service, "helicopter" parents, emergency notification, town-gown relationships, brand management, Greek Life, student recruitment, faculty, and more into their roles and develop the necessary skills to successfully lead their departments. Register today to attend this free webcast!