Managing Campus Security in Uncertain Times
Scheduling Software Addresses Staffing Issues Related to COVID-19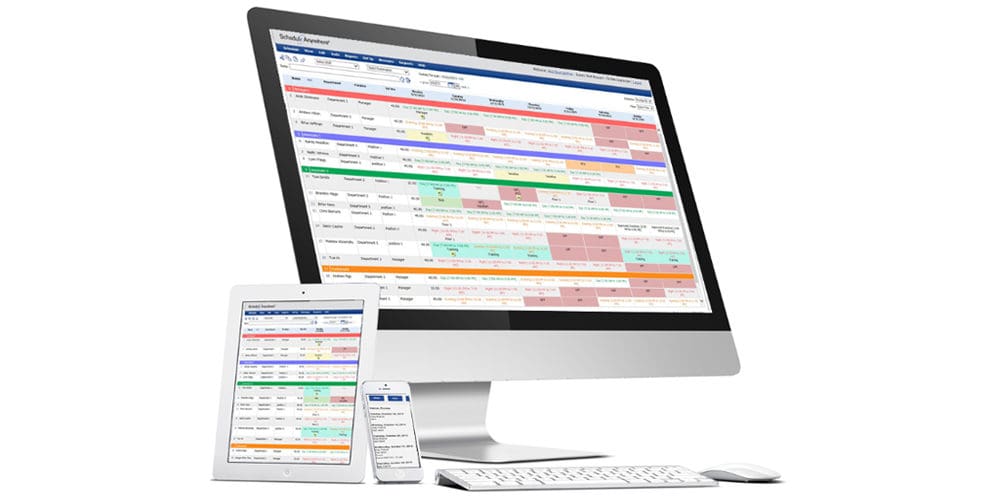 While COVID-19 has impacted education and healthcare in dramatically different ways, both industries' security departments are still responsible for ensuring campuses are operating safely and effectively during unprecedented times. The pandemic has effectively shut down college and university campuses to the public — reducing the need for a fully staffed security department. Conversely, many healthcare facilities are experiencing or preparing for an influx of patients, resulting in a surge in demand for security personnel.
To help address fluctuating staffing requirements and other scheduling and communication concerns during the pandemic, many campus police and security departments are turning to staff scheduling software. But with so many software options available, how do you know which program will best meet your department's scheduling demands?
Here are four things to consider when selecting software to manage staff schedules in the wake of COVID-19.
Fill Open Shifts — Due to unexpected call outs, or if a department requires additional manpower, supervisors are required to fill open shifts fast. Software that includes an integrated messaging system that allows managers to instantly contact available and qualified individuals or groups of employees ensures shifts are covered with properly qualified personnel. Some software also allows employees to submit cover, swap, time-off and other schedule requests online, and the appropriate manager is notified and can see whether the request conflicts with any previously scheduled shift.
Ensure Proper Staffing Levels — Scheduling software should take manually performing staffing calculations off managers and first line supervisors, giving them more time to focus on core responsibilities. Administrators should consider whether the software they choose can be customized to make the required calculations based on their department's unique criteria.
Access Real-Time Schedules — Providing managers and staff with anywhere, anytime schedule access ensures every member of the security department has real-time, accurate schedule information. With an online software system, schedules can be developed, managed, and viewed remotely by anyone with permission from any computer or mobile device. For optimal accessibility, security departments should consider software that offers a mobile app.
Control Costs — COVID-19 has generated wide-spread economic uncertainty. When researching software solutions, administrators should consider the initial investment, as well as monthly and annual costs. Some software companies offer flexible pricing, which can be adjusted to meet the specific personnel requirements of each operation. This ensures the safety department is paying only for the services they need. For added resource management, administrators should look for software that includes reporting tools, which allow them to monitor officer's shifts and hours — preventing unnecessary overtime costs. Some software even calculates employee utilization and efficiency and can provide an estimate of labor costs for a given work period.
The additional scheduling challenges caused by COVID-19 add an extra level of stress for campus security managers and supervisors. The right scheduling system gives them peace of mind knowing employees have the most current schedule information and every shift is properly staffed.
Click here to learn how ScheduleAnywhere streamlines staff scheduling and communication. To assist during the COVID-19 pandemic, all public safety, healthcare and other essential services can use the ScheduleAnywhere platform at no charge through June 30, 2020.

Read More Articles Like This… With A FREE Subscription
Campus Safety magazine is another great resource for public safety, security and emergency management professionals. It covers all aspects of campus safety, including access control, video surveillance, mass notification and security staff practices. Whether you work in K-12, higher ed, a hospital or corporation, Campus Safety magazine is here to help you do your job better!
Get your free subscription today!