Level Up Your Card Issuance Process
Learn how to level up your onboarding workflows with cloud-based card issuance capabilities that can badge your entire organization or student population quickly and securely, wherever you or they may be.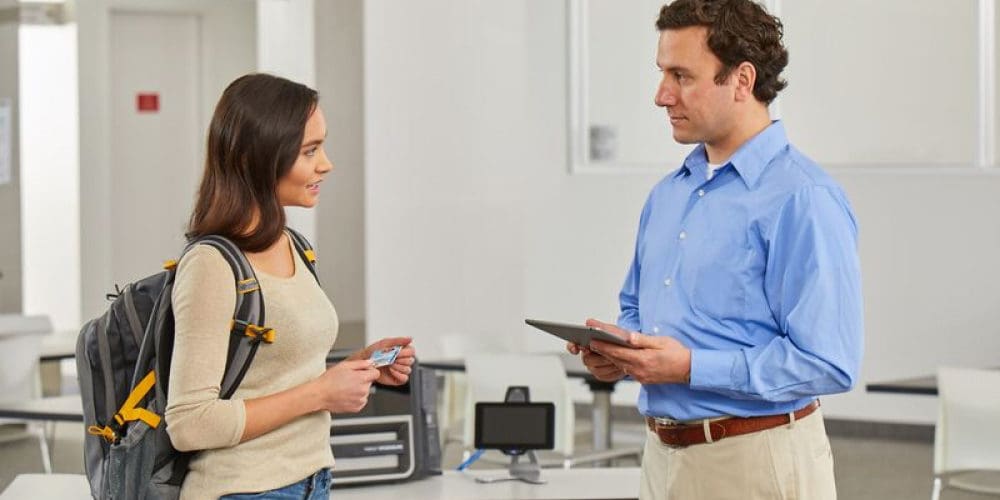 We have all had to navigate the challenges that have come with our new world and new era of working in the past year and the card issuance process was not immune to these challenges. Many organizations struggled with how to alter a card issuance process that was typically done in-person. On top of that, many discovered that the on-boarding process had become complex, time consuming, and very rigid even prior to the pandemic. With that in mind, these minor struggles have now been magnified due to remote working and distance learning.
HID® FARGO® Connect™ is a secure, cloud based ID card printing platform that simplifies the complex, bringing together all of the elements of a secure card issuance program into a centralized and integrated system. This solution simplifies the operation and support of a high-volume ID card issuance office while increasing control and security.  Here is a sampling of how HID FARGO Connect can help you level up your card issuance process:
Connected Experience
Issue directly from your campus card solution
No more bouncing between applications
Saves an incredible amount of time and greatly simplifies the experience for the operator
Real-time visibility of entire print system increases issuance uptime
 Issue From Anywhere
Issue from anywhere using any device whether it's a PC, tablet, or mobile phone
Manage credentials from the card office or the home office
Eliminate the need to tether a dedicated PC to a single printer
Flexibility to take the card office to where the students are, eliminating long lines
No software or print drivers to install!
Secure Remote Issuance
Safely and securely send print jobs to remote locations
Enroll cards within seconds by reading contactless card data during the print process
Huge cost and time savings – no longer need to ship cards
Optional Secure Print feature requires operator to release print job at remote location
Click here to request a free demo of HID® FARGO® Connect™