Lessons Learned from the Evacuation of a Long-Term Care Facility
Here's what worked and what didn't during this long-term care facility's temporary evacuation of its 144 residents.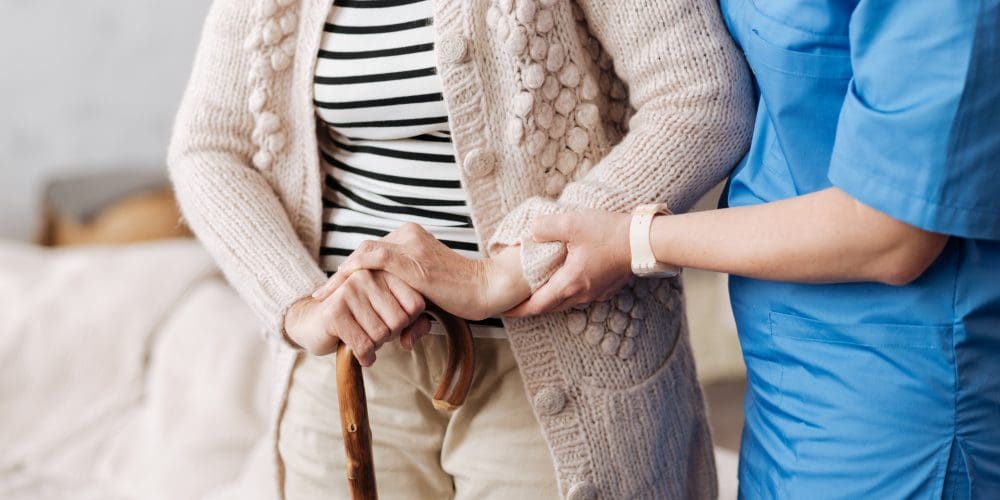 The initial staff response to the fire condition: they quickly sounded the alarm and automatically evacuated residents from the smoke condition.
The immediate response from our local, county and state first responders: the command post was quickly established, and it mobilized assets to begin the transfer of residents to the closet Virtua facilities.
Our 911 ambulance assets and private medical transportation provider was on site in minutes and provided the necessary resources to safely transport every resident to the relocation destination.
The support we and the residents received from the community members who live around the facility was remarkable. Community members brought water to residents and first responders. Community members held umbrellas over our residents to keep them from feeling the effects of the sunlight.
Our organization's leadership and employees from the entire health system responded quickly to the mass notification alert to support the response.
We effectively shared resources of the entire organization, such as security officers, radios, cots and other disaster supplies.
The exercising and rehearsal of evacuating residents to the pre-identified relocation destinations proved invaluable. Staff members were quickly able to utilize the knowledge and muscle memory they learned to quickly and safely relocate the residents.
We utilized the pre-identified areas of function and surge areas at receiving facilities. These areas were quickly set up to receive the evacuated residents.
The Virtua CEOC scheduled conference calls with leaders and key personnel every two hours to share the goals and objectives for the next operational period and to identify needed resources or actions.
The incident commander assigned an employee to act as liaison in the unified command post. The chief operating officer of the organization was on site and in the CEOC and quickly established communication plans for our employees, residents, resident families and the media.
During prior exercises or implementations of our emergency operation plan, we identified the importance of having an IT resource in the corporate emergency operations center. This emergency evacuation re-enforced the value of having an IT resource available to assist with phone, data, printers and other technology.
Lessons Learned: Opportunities for Improvement
As mentioned earlier, several senior leaders and safety and emergency personnel were on vacation, and we did not have an identified backup to our emergency management coordinator who would typically respond to such an emergency and act as the liaison to first responders.
The delay in identifying a liaison to the incident commander at the municipal command post delayed our integration with public safety and the sharing of information.
The lack of knowledge about the school where we were supposed to relocate residents resulted in residents staging in the parking lot for longer than necessary.
The role of the incident commander became very unclear. Many were not sure who was in charge.
Because the sending facility and receiving facilities were on two different electronic medical records systems, our ability to identify and manage isolation status, medication and resident dietary needs became a significant challenge.
Communication between the on-scene command post, theCEOC and other receiving facilities was difficult because the sending facility had no power, phones or data.
As a result of the lessons learned, these are the changes we implemented:
We learned that we needed to re-invigorate our incident support team and have since identified and trained employees from throughout the organization on our emergency operations plan and the incident command system.
We identified a backup for our emergency management coordinator.
We met with local emergency management and toured the school that was initially recommended as a staging area. The school is an adequate short-term solution.
We identified that we needed to provide more education to our first responders. As part of the after-action process, we held a meeting with the first responders and reviewed our fire evacuation plans and our emergency operations plan. As part of this meeting, we included training regarding the concept of defend-in-place until the environment is unsafe. This is an unfamiliar concept to many firefighters.
Our emergency management coordinator has developed an education program for municipal emergency managers, fire departments and EMS regarding medical facility disasters and evacuation. This is being presented throughout the county.
We purchased a mobile application that gives us access to our emergency operations plan and incident checklists that can be utilized to develop an incident action plan. This has since proven to be extremely useful in subsequent events, especially when the written plan or checklist is not readily available because of IT or power failures, or we simply do not have access to hard copies of these plans or tools.
We purchased a patient evacuation and patient-tracking product to assist with keeping medical records, medication and resident property together, as well as providing a visual sign that a room has been evacuated.
We strongly believe all organizations must learn from their experience so they repeat their successes and modify the tasks that did not achieve positive results. We hope you will learn from our experience with this incident.
Including outside stakeholders (such as OEM, fire and EMS) in the after-action process becomes important in identifying success and failures to improve the planning process. It also helps to emphasize the importance of collaborative training and exercises between the facility and public safety agencies that may be tasked with supporting an evacuation. Because of this event, we have been freely sharing both our successes and failures, hoping others can learn from our experience without going through a similar event themselves.
---
Paul Sarnese, CHPA, MAS, MSE, CAPM is VirtuaHealth's assistant vice president of safety, security and emergency management. Phyllis Worrell, CHEP, MEP is VirtuaHealth's emergency management coordinator. Martin Green, CHPA, is Baycrest's manager of security, telecommunications and emergency preparedness.