Is Your Dispatch Center Prepared for Active Shooters & Active Assailants?
Here's what public safety or security dispatchers can expect to experience should an active shooter or active assailant come to campus.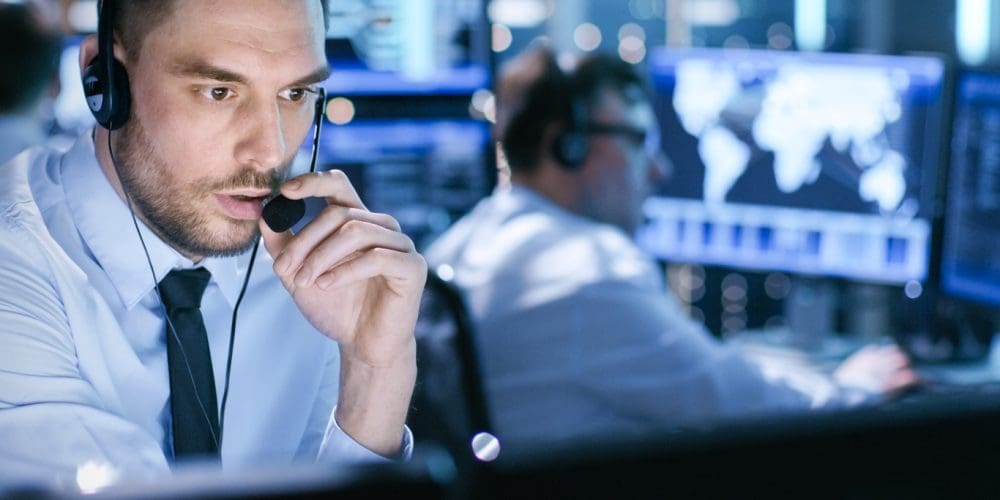 Resources and circumstances will determine how much time you can spend with each initial caller. We certainly need to be polite and understanding, but our priorities must dictate the tone with the caller. We need to elicit the facts, just the facts and we need to do it quickly.
If the assailant(s) has not yet been apprehended, we need to take charge of the phone call (of every caller). We are the voice of authority, and we sometimes need to exert that authority on the phone to get the answers to our questions quickly and precisely. We need to clarify and separate "I think I saw two males" vs. "I saw two males." This can be quite difficult with a frantic caller.
Stages of the Incident
Let's look at three stages of calls that will likely come into your command center. Before the assailant is located, during the apprehension and after the apprehension are three distinct stages. Each stage is handled differently from the call-taker's standpoint.
Stage #1
The initial calls before the assailant is stopped, or hopefully apprehended, is all about fact-finding, forwarding that information and helping to locate the assailant(s).
Stage No. 1 is no time for small talk. No time for polite conversation and manners. No time for calming. It's OK to be (appropriately) terse now and disconnect from any caller at this stage. It may be justified to just disconnect from any caller who can't supply very specific, detailed, pertinent information. It's not time for "I'm sorry, but I have to hang up on you because …" Just disconnect. It's not time for "Can you tell me what's happening there?"
It's time to get on to the next caller, fast. You need to find that caller who has a specific line of sight information.
What does the assailant(s) look like?
Where is the assailant now?
Direction of travel?
Is there more than one?
Are people hurt?
What kind of weapon(s) do they have?
Stage #2
We can de-escalate from chaos and focus on the requests from officers on the scene. The shooting or the threat has stopped and now we must dwell and focus on the injured in stage two. Time for another deep breath. We must now focus on exactly where the wounded and those hiding are and direct rescue and medical aid to them as fast as possible. We can now tell callers that the assailant(s) has been stopped and no threat remains. We can verbally render aid to these callers.
Stage #3
The final stage involves the numerous calls that will follow. It's time to relax just a little, if you can, take yet another deep breath. You saved lives today. Be so very proud of yourself and your profession.
The media will be just one major source of a seemingly endless number of calls. Friends and family will call inquiring how to locate their loved ones. Citizens and strangers will call with love and support for all you do. Others will call and ask, "How are you doing?" One of those callers will be one of us.
Don't ever forget, that you are the true first responders. If that first call ever comes into your dispatch center reporting and active shooter or active assailant, relax, take that deep breath and know that you are the specialist. Stay organized. Don't ever regret that you didn't do more. Do what you do best and be proud.
---
Alan Glickman has been a 911 telecommunicator for more than 30 years. After working for two different communication centers in Massachusetts at the supervisory level, he moved to Charlotte N.C., where he was the manager of all security communications and alarm monitoring for more than 25 acute care hospitals and more than 300 other medical sites throughout North Carolina.
 Laurie Higman worked as a 911 telecommunicator for six years with the Florida Highway Patrol before she went on to do surveillance for Pinellas County Schools and a large healthcare network. She was also a federal correctional officer. Laurie has a bachelor's degree in criminal justice and political science and a master's degree in health administration.
Read More Articles Like This… With A FREE Subscription
Campus Safety magazine is another great resource for public safety, security and emergency management professionals. It covers all aspects of campus safety, including access control, video surveillance, mass notification and security staff practices. Whether you work in K-12, higher ed, a hospital or corporation, Campus Safety magazine is here to help you do your job better!
Get your free subscription today!
4 responses to "Is Your Dispatch Center Prepared for Active Shooters & Active Assailants?"