Is Your Dispatch Center Prepared for Active Shooters & Active Assailants?
Here's what public safety or security dispatchers can expect to experience should an active shooter or active assailant come to campus.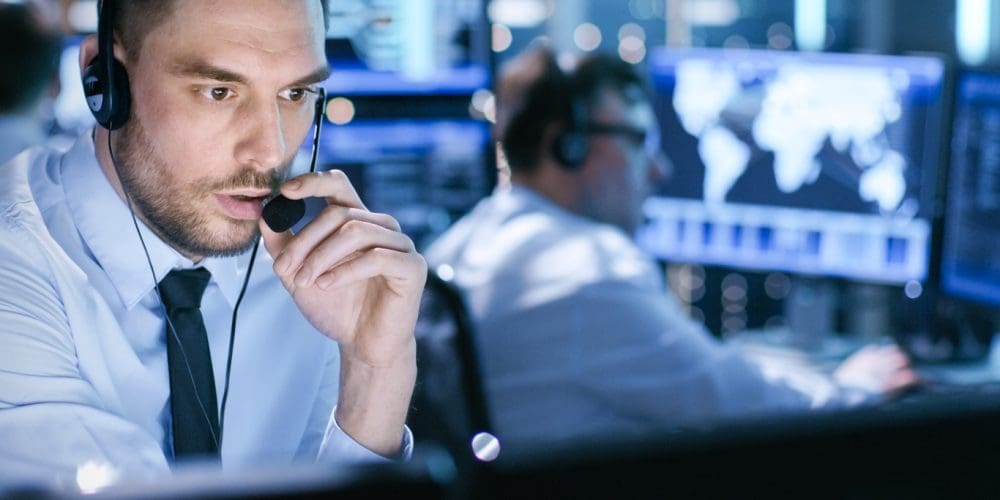 Active Shooter vs. Active Assailant
The definition of what is happening is clear, or is it? According to Department of Homeland Security (DHS), "An active shooter is an individual actively engaged in killing or attempting to kill people in a confined and populated area; in most cases, active shooters use a firearm(s) and there is no pattern or method to their selection of victims."
Is your agency 100 percent supportive with the criteria of this definition? Does the individual have to be actively engaged?
Let's use the example of an individual who shoots and stops for a while. A caller might describe the suspect as not actively engaged at this moment. What if the individual is not killing or attempting to kill or rather, just shooting into the ceiling at this moment? Does the individual have to be in a confined and populated area? What if they just killed four people with a knife? What if the individual is holding three hostages with a knife or even a bomb, maybe they are an assailant and not a shooter. Let's also keep in mind that the suspect could be in a building across the street as we have seen in past incidents.
Many law enforcement agencies now use the term "active assailant" to describe a person or group of people who are attempting to harm or kill people in a populated area. In most cases, assailants use firearms and seem to have no pattern or method to victim selection.
Whichever term is used, it's important to recognize the critical point: it's active — someone is attempting to harm or kill and they must be stopped.
What Are the Top Priorities?
The absolute priority is to locate and stop the assailant. As a call-taker or dispatcher, the obligation is to direct resources to the last known location of the assailant. As fast as possible, utilizing at least as many resources as your agency policy stipulates and the situation demands. You must urgently speak to callers who know the location of the assailant.
Right now is not necessarily the time to get help to the wounded unless it can be done simultaneously by multitasking or with other resources. The assailant(s) must be located and stopped from killing or hurting others without delay.
Teamwork and Communication Are Critical
Now is when everyone must kick into gear, to be in sync, to work together as a team to locate the assailant(s) and help those who are injured. Law enforcement officers need to be deployed as well as other teams including medical, fire and onsite resources. Communication to each must be clear and concise, specific to the circumstances that are evolving with no wasted words on the radio.
Airtime is precious for everyone to communicate. Only communicate what you know. Never preface a statement with "I don't know if…." Avoid using any type of (Ten)- codes. Use plain language. Be clear and direct. Multiple agencies will be listening while responding, and everyone must understand what is occurring. Stay calm and organized. These are all skills taught in basic 911 classes. It's time to remember them all.
Be Prepared for Caller Overload
The phone lines will be ringing off the hook. Alarms in your command center may be activating repeatedly. Fire alarms might activate. In past incidents, they have found this to be a diversional tactic by the assailants, or it could be caused by smoke from gunfire. Fire alarm activation locations need to be transmitted to all responders.
The callers will be frantic, frightened, scared and in a state of disbelief and confusion. They might be whispering in fear that the assailant can hear them. They are calling to tell you what's happening, and they are calling for you to save their life. They are calling, just to talk to someone. And they will be crying. Their relatives will be calling to be sure we know what's happening, and they will be asking what we are doing about it. And they will be crying.
Read More Articles Like This… With A FREE Subscription
Campus Safety magazine is another great resource for public safety, security and emergency management professionals. It covers all aspects of campus safety, including access control, video surveillance, mass notification and security staff practices. Whether you work in K-12, higher ed, a hospital or corporation, Campus Safety magazine is here to help you do your job better!
Get your free subscription today!
4 responses to "Is Your Dispatch Center Prepared for Active Shooters & Active Assailants?"