Emergency Management's Role When Campuses Respond to Bomb Threats and Suspicious Packages
When there is a suspicious package or bomb threat, campus emergency management must address mitigation, preparedness, response, and recovery.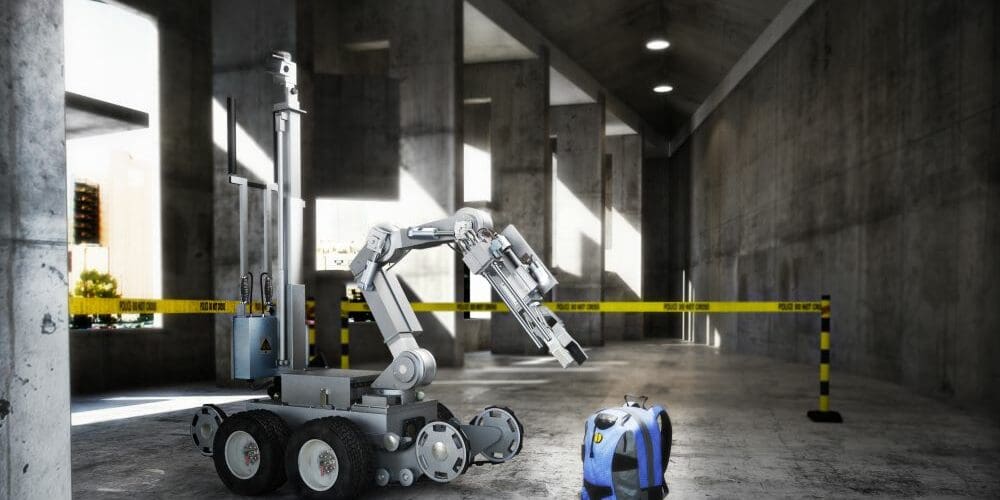 What is emergency management's role in a campuses response to bomb threats and suspicious packages? Let's look at this question from the perspective of the four phases of emergency management:
Mitigation– efforts to reduce hazards or its impacts
Preparedness– efforts to prepare for a likely hazard
Response– actions taken to respond to an emergency or disaster
Recovery– actions taken to restore the community to pre-disaster condition
Mitigation
Emergency managers assist with creating a culture of preparedness, which includes safety and security. People need to feel comfortable when reporting suspicious items they believe are "just not right." Making sure there are channels to report suspicious activity is very important.
Safety is everyone's job, and creating that culture is also very important. Conducting training is an important mitigation role as well. Awareness is vital: departments need to be made aware about not leaving work equipment behind (often calls of suspicious devices come from items left behind at work sites by workers, which causes substantial time delays for law-enforcement response).
Bomb threat and suspicious package mitigation strategies may include but are not limited to bomb threat checklists utilized in reception areas, in addition to safety and security ("If You See Something Say Something") posters strategically placed around campus regarding suspicious packages and activities. Taking mitigation steps now will reduce response complications in the future, which is vital when responding to bomb threats and/or suspicious packages.
Preparedness
Planning is important, and planning based on solid relationships is essential. Efforts to prepare for likely hazards include:
prior training
making sure the right people are called to respond
if an item is located, making sure people can explain what makes the item suspicious and not just an abandoned bag, which could cause a different response for law enforcement.
Proper response plans are also critical for safety reasons, as is making sure responders understand their responsibilities. The bomb threat management (BTM) plan itself requires the involvement of others.
According to the Department of Homeland Security (DHS), components of a BTM plan include:
Identification of team members
Procedure for handling the receipt of a threat
Procedure for evaluating a threat
Location of the command posts
Search and evacuation plan
Response procedures
Emergency management conducts different types of training to make sure each responding authority understands their roles. Other preparedness strategies may include but are not limited to testing of student notification systems and campus alarms.
Additionally, training must go beyond standard training for responders and include key stakeholders within the academic setting to know what to do when receiving a threat, what is consider suspicious, and initial actions to take until responders arrive. Landscapers, custodians, residence life staff, special event workers, and even faculty are more likely to come across an unattended or suspicious bag than campus police.
We must remember that even the basics, like what makes a package suspicious, is not necessarily "basic" for others on campus.
Office workers not only need quick access to bomb threat checklists (here's an example, although there are several other similar checklists), but know how to handle such a call. A good source for how to handle a phoned in bomb threat, and other related video's can be found on TRIPwire, the Technical Resource for Incident Prevention, within the DHS.
A robust exercise plan that includes bomb threats and suspicious packages will help identify gaps, and as a core function with most emergency management functions, strengthen and maintain relationships. These relationships are even more important in a campus environment since many of the responders will be from external agencies (Fire, EMS, bomb teams, FBI, etc.).
Response
Emergency managers often have slightly different roles and responsibilities, but it's safe to say that they do not respond "in" hot zones. Plus, depending on where the emergency manager resides (police department, administration, environmental health safety) also determines response expectations.
Responding to a bomb threat is not the same as responding to a suspicious package, which clearly drives the emergency managers involvement.
Bomb Threat Response
Situational awareness plays an important factor in the emergency manager's role in nearly every incident, and bomb threats even more so. Knowing the bigger picture after a bomb threat helps the bomb threat team gain valuable knowledge to base their decisions.
For example, have there been controversial activities on campus lately? What else is happening on campus where someone might want to disrupt activities (controversial speaker, performer, demonstration, politically motivated display, final exams, etc.). Have there been other threats on campus? Have there been similar threats to other campuses? What were the outcomes?
Emergency managers are not technicians but should know or be able to quickly find out the answers to these questions.  It is also important for the emergency manager to know, and "know who knows" what is actually considered suspicious.
Campuses have peculiar "things" that can be interpreted as strange to some, and suspicious to others. Finding out the difference can make a huge impact on the response and/or outcome. Quickly grasping the total circumstance will be key to determining whether to ignore the threat, conduct a localized search and evacuation or bigger (facility or campus-wide) evacuation.
Suspicious Package Response
Although police, especially bomb technicians, should provide the expertise on blast radius potential to assist with evacuation, it will be others who will need to carry out the evacuation if needed.
Furthermore, if a suspicious package is determined to be an actual explosive device, many others will be part of a greater response, which may include staging additional assets (fire, EMS, specialized rescue teams, etc.). Plus, the media will likely be involved, and the more serious the situation, the more agencies will be involved, which means more public safety public information officers may be on scene.
In a perfect world, the incident command system would expand to include a planning and resource section to prepare for the next phase of the response.
Recovery
The unthinkable to some – post blast on a campus is more than setting up triage and implementing the mass casualty incident (MCI), but the emergency manager will likely be heavily involved, or at least coordinating, a wide range of recovery efforts that include:
Family assistance center
Working with EMS and public health on patient tracking.
Emergency call center
Relocation of resident students if the incident was in or near residential living
Classroom and other event relocation
Responses Will Vary, Depending on the Organization
Campus emergency management must plan for the worst and build solid plans based on exceptional internal and external relationships. Perhaps the biggest contributions an emergency manager can make to be ready for bomb threats and suspicious packages are:
Remain Situationally Aware: Know what's going on everyday on campus, potential threats and simply the campus itself.
Have a realistic bomb threat management plan and team now, before the incident. Team members must know their roles and responsibilities, work well together, and perhaps importantly, trust each other.
Executive support is critical. When there is a bomb threat, campus executives must understand that nearly all threats are simply to disrupt activities, and, again, they must trust the bomb threat management team to make the best possible decisions based on the circumstance.
It's also important to point out that critical incident response to any hazard will vary depending on the campus organization itself. Does the campus have a police or security department? Is the campus urban or rural? Is the campus residential or commuter? Does the campus have large athletic events? What resources does the campus have, or for that matter, what resources do local responding agencies bring?
Like all emergencies, no two are alike. Bomb threats and suspicious package are no different. Having a plan that's more than words on paper and a team that knows and trusts each other will provide the greatest opportunity for the best outcome. Finally, campus public safety officials, including emergency managers and external responders, should consider completing the Office of Bombing Prevention Bomb Threat Management Planning and Bomb Prevention Awareness Courses.
---
Andy Altizer is director of emergency management at Kennesaw State University, and Fred Hammett is director of emergency management at Georgia State University.
If you appreciated this article and want to receive more valuable industry content like this, click here to sign up for our FREE digital newsletters!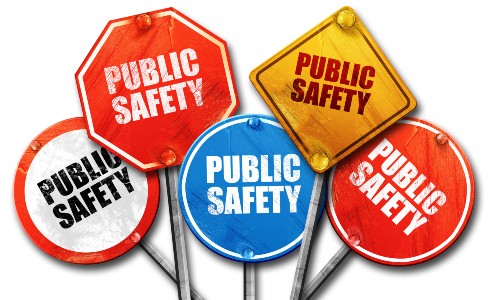 Leading in Turbulent Times: Effective Campus Public Safety Leadership for the 21st Century
This new webcast will discuss how campus public safety leaders can effectively incorporate Clery Act, Title IX, customer service, "helicopter" parents, emergency notification, town-gown relationships, brand management, Greek Life, student recruitment, faculty, and more into their roles and develop the necessary skills to successfully lead their departments. Register today to attend this free webcast!